To schedule an interview, access the candidate's profile, then click the calendar icon in the toolbar:

A scheduling form will appear in the candidate's Timeline. The type of interview will be set automatically based on the type of pipeline stage. For example, if you're scheduling a phone screening, the event will be a Call. Change the meeting type by clicking the dropdown menu. 

Invite other collaborators by clicking the [+] sign in the Attendees field.
If you've connected your company's Google or Outlook calendar to Workable you'll also be able to reserve rooms and check coworkers' availability through Workable.
For onsite meetings, you'll see the option to add an address, and connect this to a map location. Workable will use this to create an event page for the event attendees.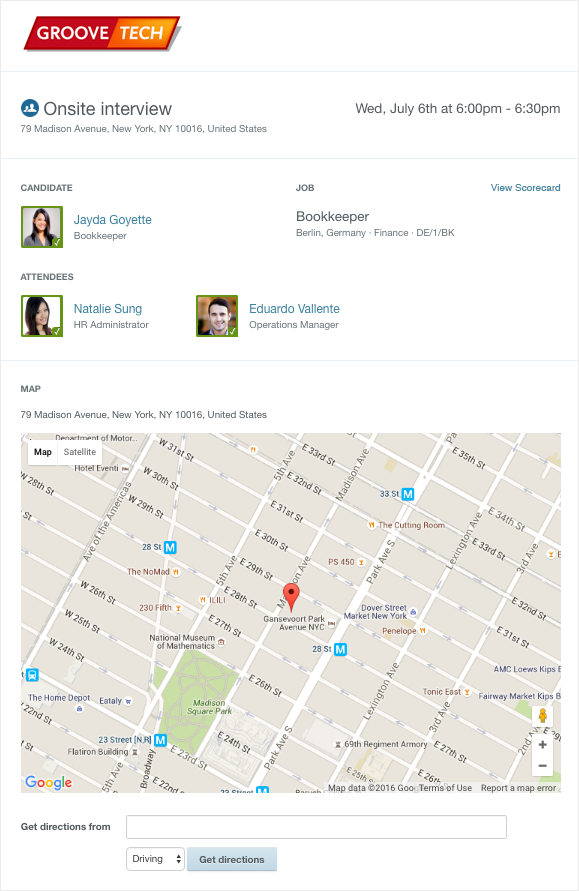 Enter any further details like the event title and description. The information that you enter will be sent to the candidate.
Once you're done, click Send Invitation. This will send your event details to all attendees; yourself, colleagues and the candidate via email. When you've received the invitation you can add it to the calendar associated with your email account.