Connect Workable and Zoom to set up two-way video interviews with candidates and coworkers. When scheduling an event you'll be able to automatically include your Zoom link as part of the calendar invite.
Workable uses the Zoom Marketplace for this integration. "Zoom for Government" is not currently available for integration through this marketplace.
Enabling the Zoom integration
A Workable Super Admin must perform the following steps one time to activate Zoom:
In Workable, click your user icon in the upper right and navigate to Settings, then Integrations
Locate the Video Conference Integration section
Enable the switch next to Zoom and click Save Changes
You'll be prompted to sign in to Zoom to finalize the connection, log in with your Zoom credentials to confirm

That's it! The option to schedule interviews with Zoom will now be available to users who schedule events.
Including a Zoom link to an interview
When scheduling any type of event, an option to include a Zoom link will be available.
Account members will be asked to authenticate their Zoom account when scheduling their first event with Zoom. Click Connect your Zoom account and confirm Zoom credentials to proceed.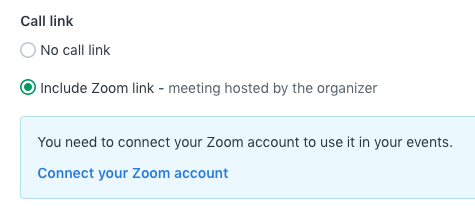 Schedule the event as normal. When Include Zoom link is selected, a Zoom link owned by the organizer will be included in the calendar invite sent to the candidate and any coworkers.
The organizer is selected at the end of the scheduling form and their Zoom link is always used. Participants can join the room via the calendar invite when it's time to meet. The organizer will be the one to start the meeting.
Note: Zoom meetings created in Workable have some default settings and we don't assign custom Zoom settings for meetings (i.e. video/audio settings, "join before host", etc.).
For password-protected meetings, Workable will not share the password with the candidate by default. If you require a password, be sure to follow up with the candidate to share that information after scheduling.
If the selected organizer has not connected their Zoom account to Workable, they must do so. The person scheduling the event will see a prompt to notify the organizer and share a link they can use to connect.

To make settings adjustments for specific meetings, open Zoom. The event will appear on the Home page when it's coming up and can also be found under the Meetings tab. Select the three dots to edit.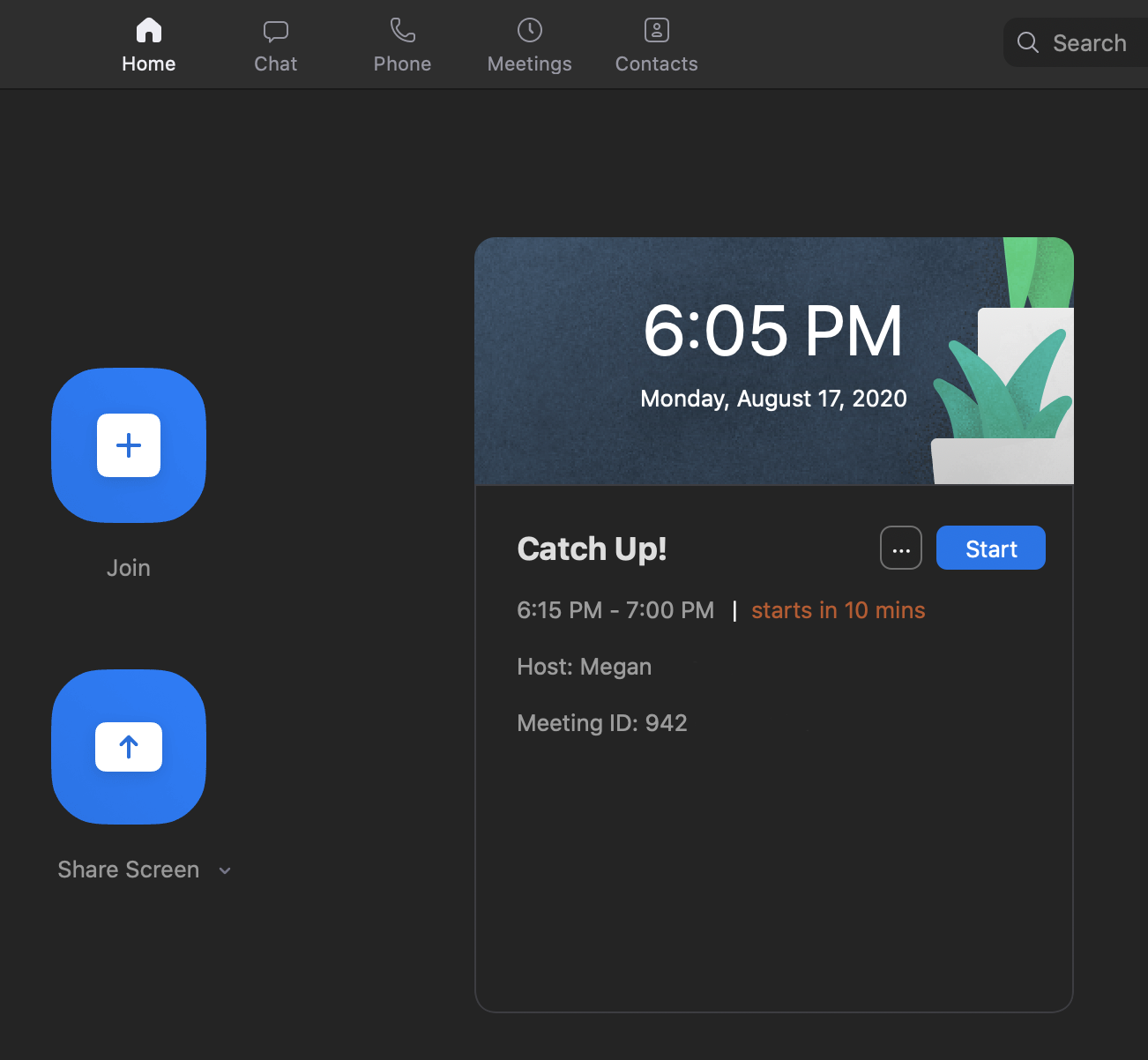 Uninstalling Zoom
To deactivate Zoom in Workable, go to Settings > Integrations, disable the Zoom switch, and click Save Changes. Workable users will no longer see the option to schedule calls with a Zoom link. Upcoming calls already scheduled before deactivation will still have the Zoom link available.
Individual users who want to remove the Workable-Zoom connection should uninstall the Workable authentication in their Zoom account:
Login to your Zoom Account and navigate to the Zoom App Marketplace
Click Manage -> Installed Apps or search for the Workable app
Click the Workable app
Click Uninstall