Admins can add interview locations to the account to make setting up in-person interviews easier. Add office locations in the Templates section. Click your user icon in the upper right of Workable, and then on 'Settings' to get there.
These addresses are used to add a map to interviews that are scheduled via the candidate timeline. When it's time to send out an in-person interview invite, users on the account will be able to quickly select the location.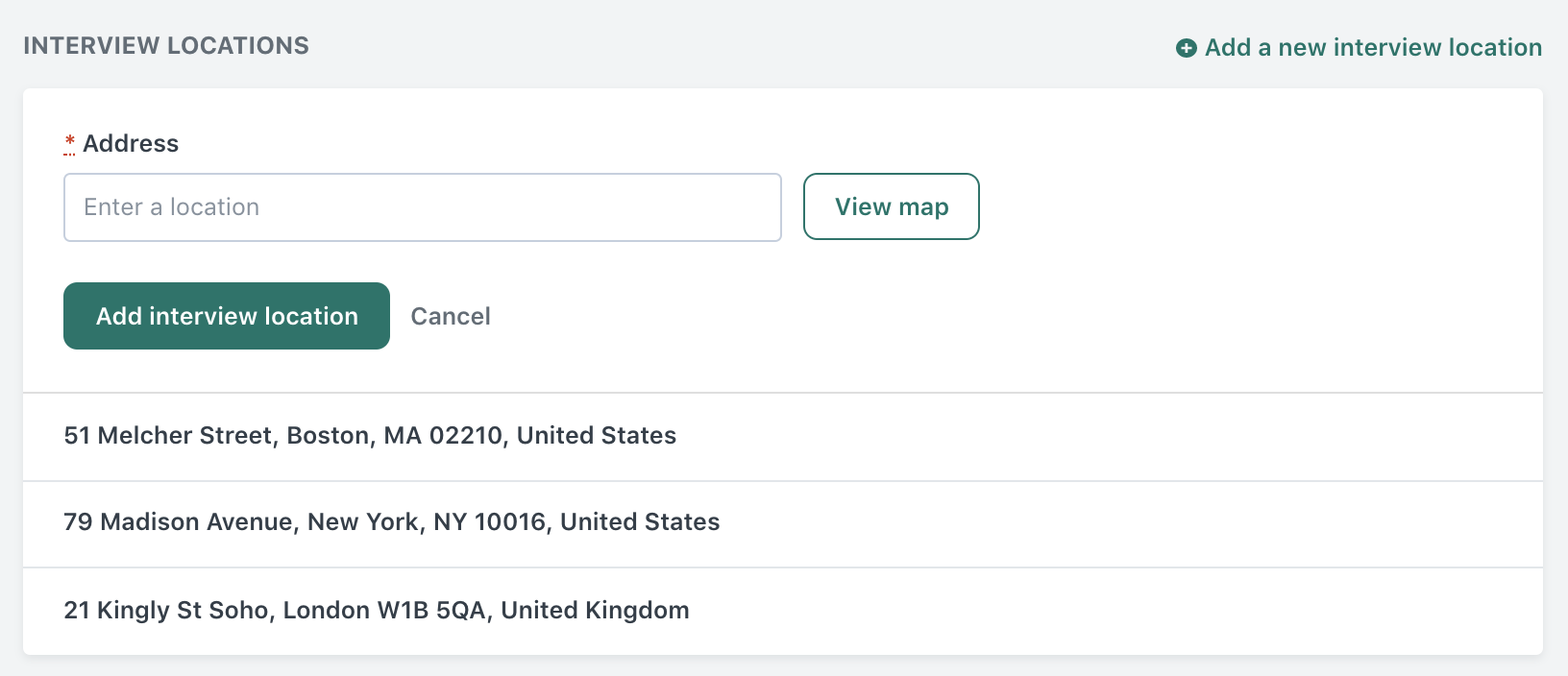 Add a new interview location using the link at the top right of this section. This will expand a window for you to enter the address. To remove locations you've added previously, hover over the name and use the delete button.