This page is curated for use with a Workable Premier Plan. Find about key features, account setup, and user guides or search the Help Center to find specific resources.
First-time configuration
Follow our implementation guide to learn how to roll out Workable effectively and avoid blunders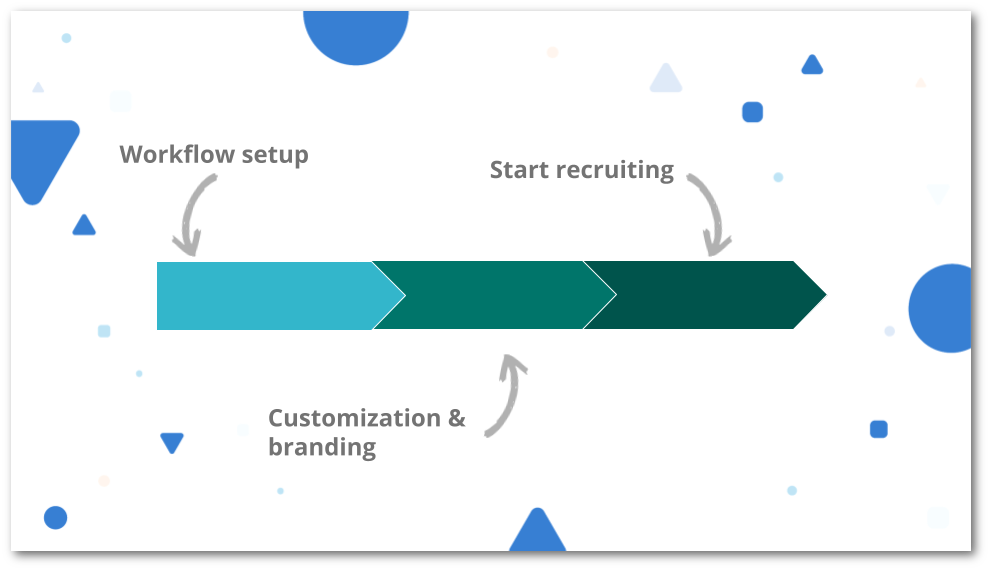 Essential videos
These curated videos provide walkthroughs for a few of the tools in your account
Guides for new users
These PDFs outline the basics and are best to share with users who are joining an active account
Key features for Premier
We highly recommend investigating these key features to get the most out of Workable
Custom Pipelines: Create pipelines for departments and types of jobs to define the steps that teams should follow when they need to hire. Pipelines are made up of stages (milestones in the hiring process, like Interview, Assessment Test, Offer).
Custom Fields: Add fields to the candidate profile that will store extra information about applicants. Custom fields could include data like "Expected Salary", "Desired Schedule", "Availability Date".
Hiring Plan: Enable requisitions to track the budgeting and timeliness of your recruiting.
GDPR Compliance: Allow candidates to delete their own data and automate date retention (if you hire within the EU.)
Email & Calendar integration: Connect your Gmail or Office account to unlock more features.
Careers page site builder: Build a careers page that reflects your brand, using templates to add sections and create something unique that drives candidates to click "Apply". 
Feature segmenting & user permissions: Segment users by department and location to give them access to tools and templates relevant to them. Review user permissions to ensure new members are invited with the right level of access.
Best practices to meet your recruiting goals
See how to fit the pieces together and accomplish more