Candidates are disqualified from consideration when you click the red hand button on their profile.

When a candidate is disqualified they move to the Disqualified tab for that stage. Note that disqualifying a candidate for one job does not affect their candidacies for other jobs in your account.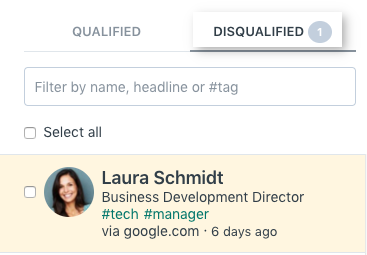 The candidate will not know that they are disqualified until you email or call them and can be reverted to Qualified at any time. To do that click the green button to revert them.

You can disqualify candidates in bulk by clicking Select all (or the checkboxes next to individual's names) and then Bulk actions in the candidate browser.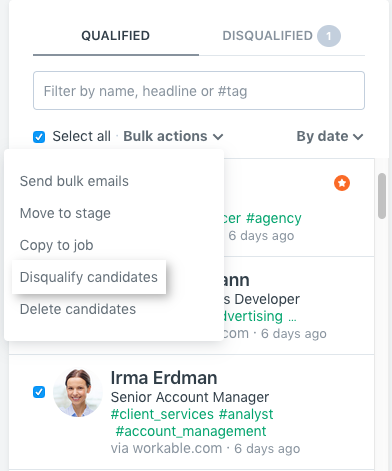 If you have a lot of disqualified candidates, try emailing them in bulk to let them know that they won't be proceeding. Better yet, with our automated actions function you can set up an email triggered some days after a candidate is disqualified.
If EEO/OFCCP is enabled on your account you will be required to give a reason every time a candidate is disqualified. This will only apply to jobs located in the US. The disqualification options will vary depending on the stage of the applicant. Click 'other' to provide custom reasons for disqualifying a candidate.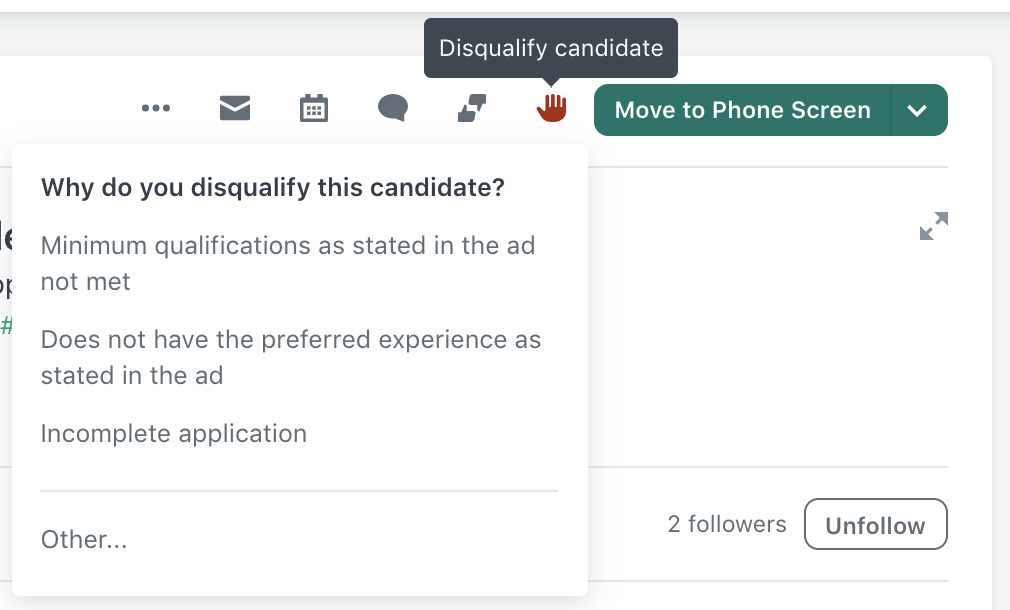 ➕ Explore disqualification reasons and how to use them.