Candidates are disqualified from consideration when you click the red button on their profile.

When a candidate is disqualified they move to the Disqualified tab for that stage.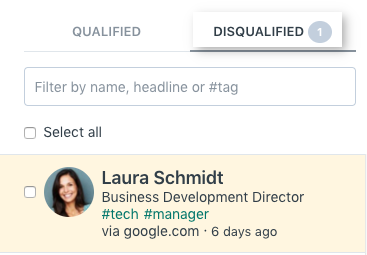 The candidate will not know that they are disqualified until you email or call them and can be reverted to Qualified at any time. Click the green button to revert them.

You can disqualify candidates in bulk by clicking Select all (or the checkboxes next to individual's names) and then Bulk actions in the candidate browser.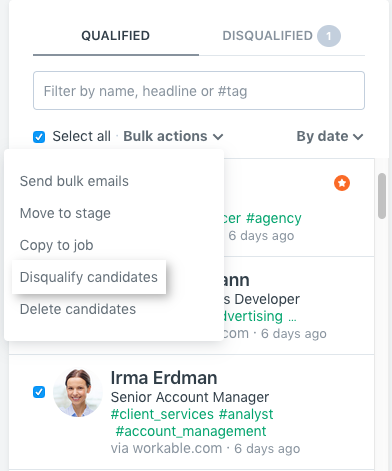 If you have a lot of disqualified candidates, try emailing them in bulk to let them know that they won't be proceeding.