Overview
Create and edit workflows to design the exact new hire experience you want. Gather new employee information before their first day ensuring proper and smooth onboarding for your new hires.
A default onboarding workflow will be ready for use in your account but you can add more workflows as needed. To view and edit onboarding workflows:
Click your user icon in the upper right of Workable, and then click Settings
Navigate to Onboarding under the employee management settings
Important notes:
A draft employee should be in place in order to begin the onboarding process. Once an employee profile is published, they are no longer eligible to undergo onboarding.
The start date needs to be in the future and more than one day away. Draft employees with a start date in the past cannot be onboarded.
Adding and managing onboarding workflows
A default onboarding workflow will pre-exist in your account which requests all the employee editable fields. Make edits or create a new workflow. To do so click Add a new workflow on the upper right and complete the two Workflow steps that will appear.
Workflow setup
Add the setup details for your onboarding workflow.
Add a name for your workflow (mandatory)
Add a short description
Select the department to which this workflow will apply. If you leave this unfilled the workflow will be available for all departments.
Choose when this workflow should begin. HR Admins can update these settings for individual employee onboarding.

Immediately
Select days before the start date
Tasks & automations
This is where you set up your employee onboarding experience. The below three tasks will be added to the workflow by default.
Welcome email: in the email body you should include a link that will redirect employees to the onboarding website to fill in all the requested information or sign/view documents
Welcome page: page in the onboarding website where you can have a video or a short welcome message for the employees
Complete profile: request the employee to fill in some information in their profile
You can edit all tasks or remove the ones you don't need; the Welcome email task cannot be removed.
Add a new task and select more onboarding options like:
Sign a document: Add a document for employees to sign e.g. contract, waiver, disclaimer, or view a document (security & privacy policy)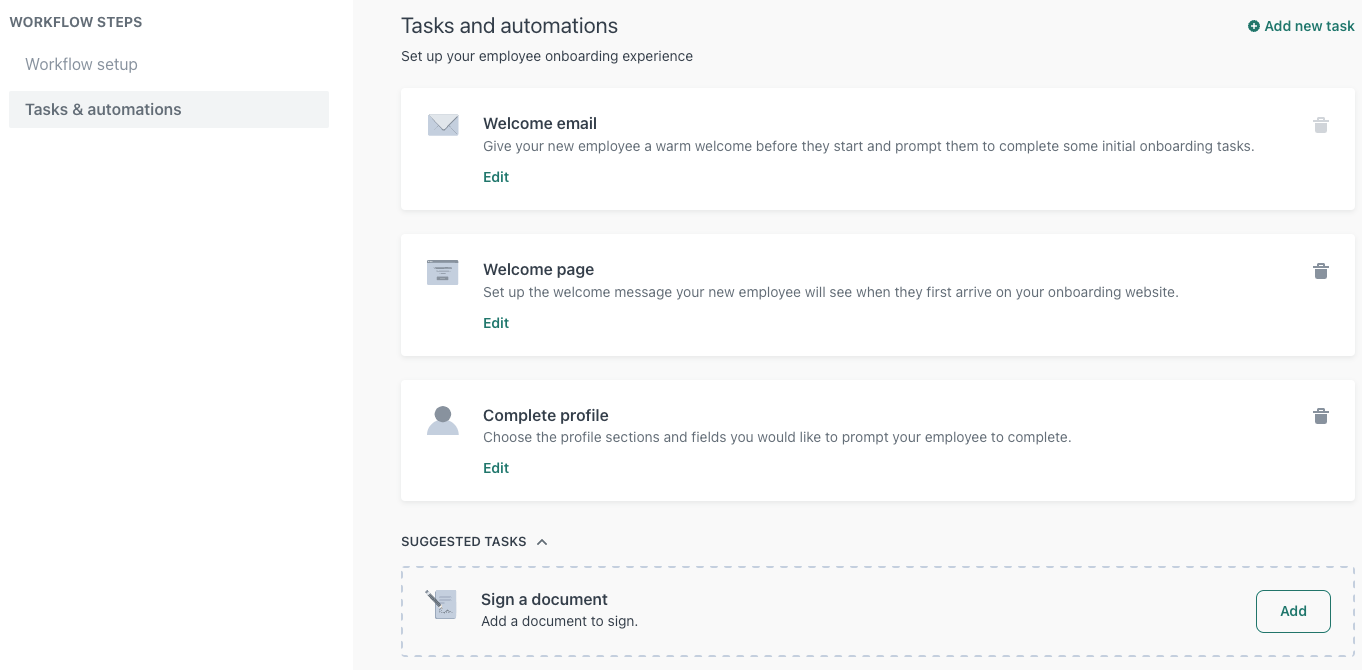 Notes:
An existing workflow assigned to new employees cannot be edited.
As of now, the employee must be the first signer. We will support different orders in future releases.
What the employees see
Onboarding new employees will be guided by an exciting, friendly modal. The onboarding app is mobile-friendly so users will have the same experiences across their devices.
When they receive the welcome email and click to start they will be redirected to an onboarding dashboard where they can see their start date, tasks in a list, and documents to sign or review.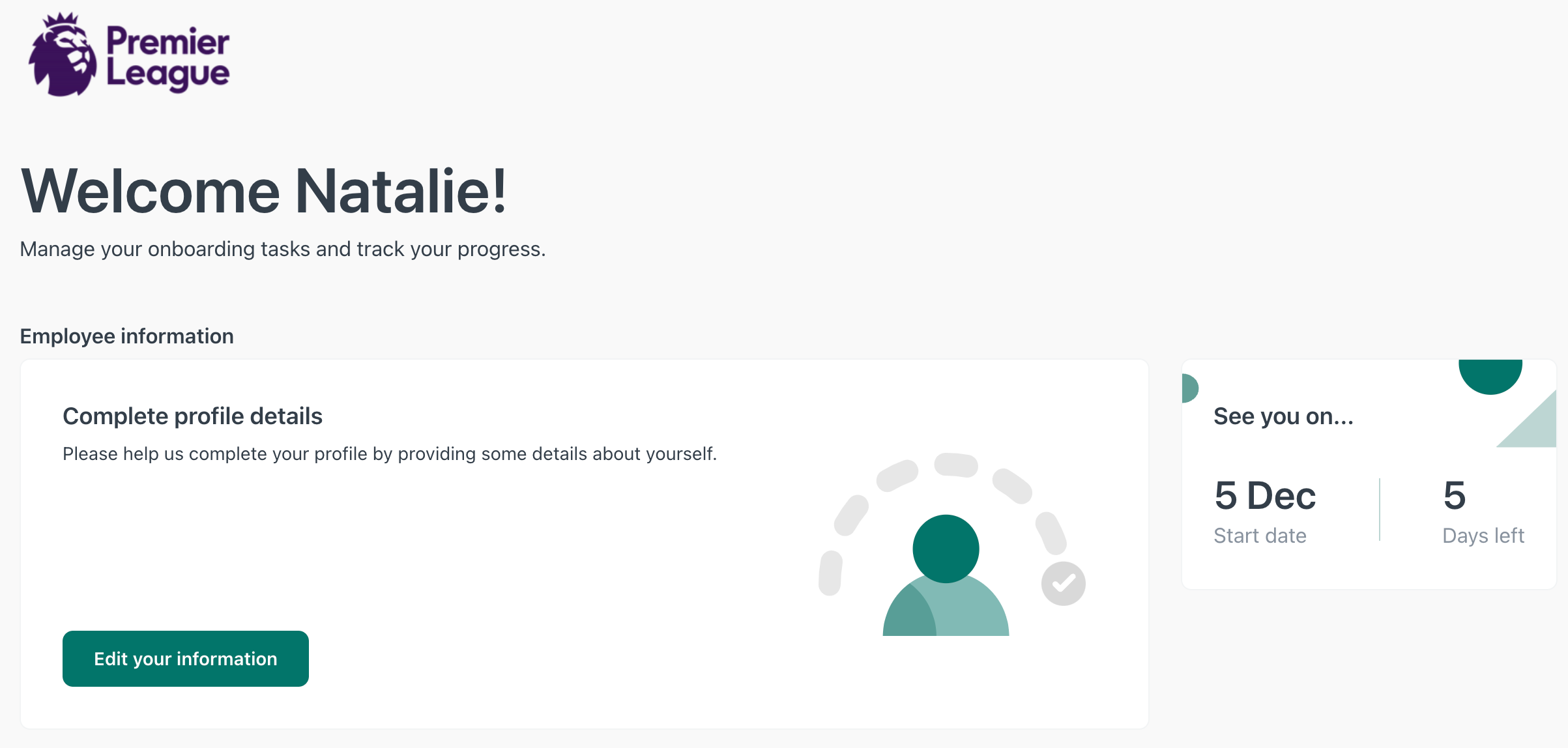 The dashboard link will expire on the employee start date and any remaining tasks will be moved to the employee profile.
👉 Next steps:
1. Track the progress of your onboarding workflows.
2. Once the employee profile is complete you can publish it and invite the employee to Workable.