Resurface candidates who are already in Workable and are relevant to new jobs that you're hiring for.
To use this feature, click the Find Candidates button for a job from the main dashboard. Choose the Resurface Candidates options.
Workable will search your database to find the most relevant candidates for the job and add automatically them to the Sourced stage.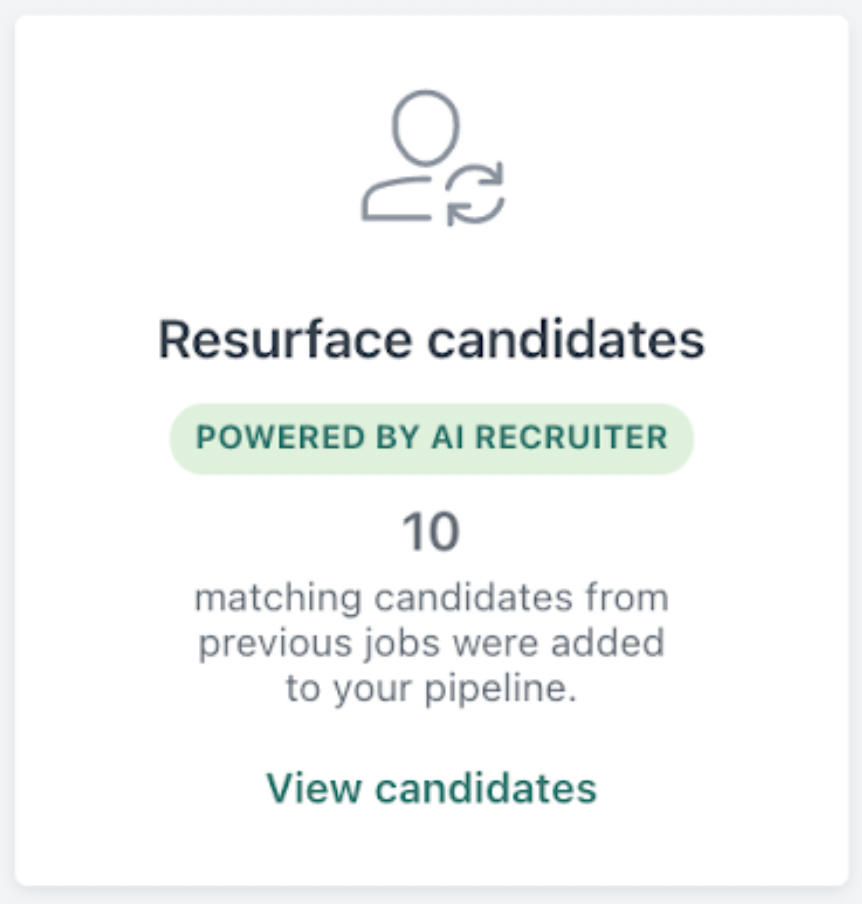 Candidates are selected for resurfacing based on combination of factors, including:
Experience and education
Seniority - only past candidates with matching experience level will be resurfaced
Location (taking into account remote jobs)
Sentiment analysis of internal feedback - e.g. a candidate that was disqualified with positive comments is evaluated positively for a future matching role, but a candidate with negative comments or feedback won't be resurfaced for similar roles
Once candidates have been resurfaced, they'll automatically be tagged with #resurfaced_candidate and #suggested_by_workable for easy identification.
Review notes from their previous candidacy by clicking the link at the bottom of their timeline.