Tags on candidate profiles enable you to search and sort your candidates more easily and take action with their profiles in bulk.
Workable can provide custom auto-tagging at the point of application, based on the terms you want to tag candidates with. When a candidate applies, a tag is automatically added to their profile based on their answer to application form questions. This customization carries an additional cost, contact your Account Manager for more details.
An example of auto-tagging in action might look like this. If the candidate answers an application question about their desired salary range, the answer could be used to auto-tag their profile.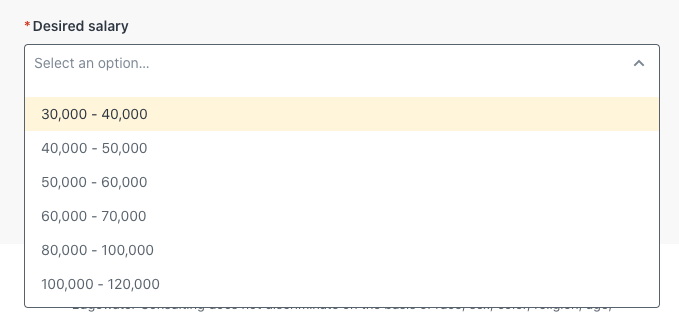 In this case, if the candidate selected "30,000 - 40,000" on the application, a tag is automatically referencing that. The tag can be used for sorting and searching candidates as well as performing actions in bulk.

Other cases where auto-tagging could be helpful:
License or certification held
Years of experience
Percent of travel the candidate is comfortable with
Fluency in a language
Work authorization status
Any application form field use must be a multiple-choice (dropdown) question where only one answer is selectable. The question should be added to your account as a custom field by a Super admin.