Sending a Workable Video Interview to a candidate
Follow
All users except Reviewers & External Recruiters
Advanced Annual with Video Interviews
After adding a video interview to a pipeline stage, send a video interview request to candidates in that stage by clicking the video icon at the top of their profile.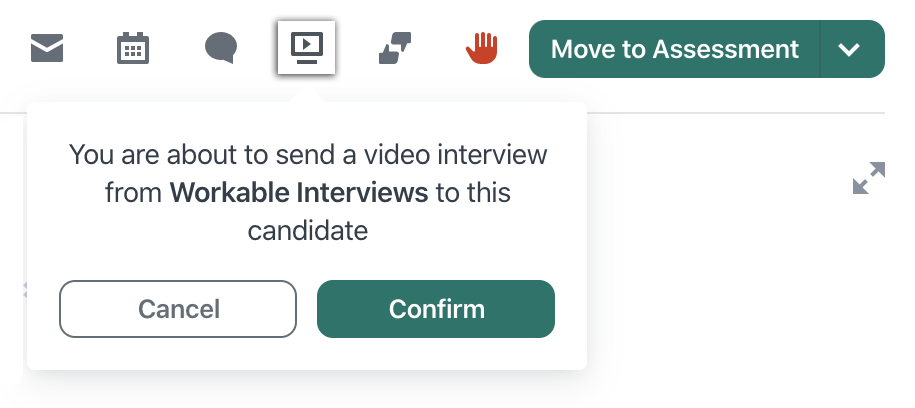 Confirm that the video interview should be sent and a note will be added to the candidate's Timeline. The candidate will have until the deadline expires to submit their video interview.

The deadline is based on the sender's timezone. If the sender is in the UK the deadline will expire on the given day at 11:59 PM, UK time.
Important: If the deadline passes without the candidate submitting a response you can send the video interview to them again. Candidates are notified automatically by email when there is 1 day remaining to meet the deadline.
However, once a candidate submits their response it is not currently possible to resend a new video interview.
When the candidate completes a video interview and the results are returned you will:
Receive an email notification with a link to view the interview on the candidate's Timeline
View the video replies and evaluate each question separately before writing an overall evaluation for the candidate's video submission