All

company employees
Growth, Premier
Note: For inquiries related to the status of your referrals, you need to speak with your dedicated point of contact within your organization.
Sign in to the Referrals portal to access the job referral dashboard. Search, filter or scroll to find a job for which you'd like to refer someone. Click Refer Someone to get started.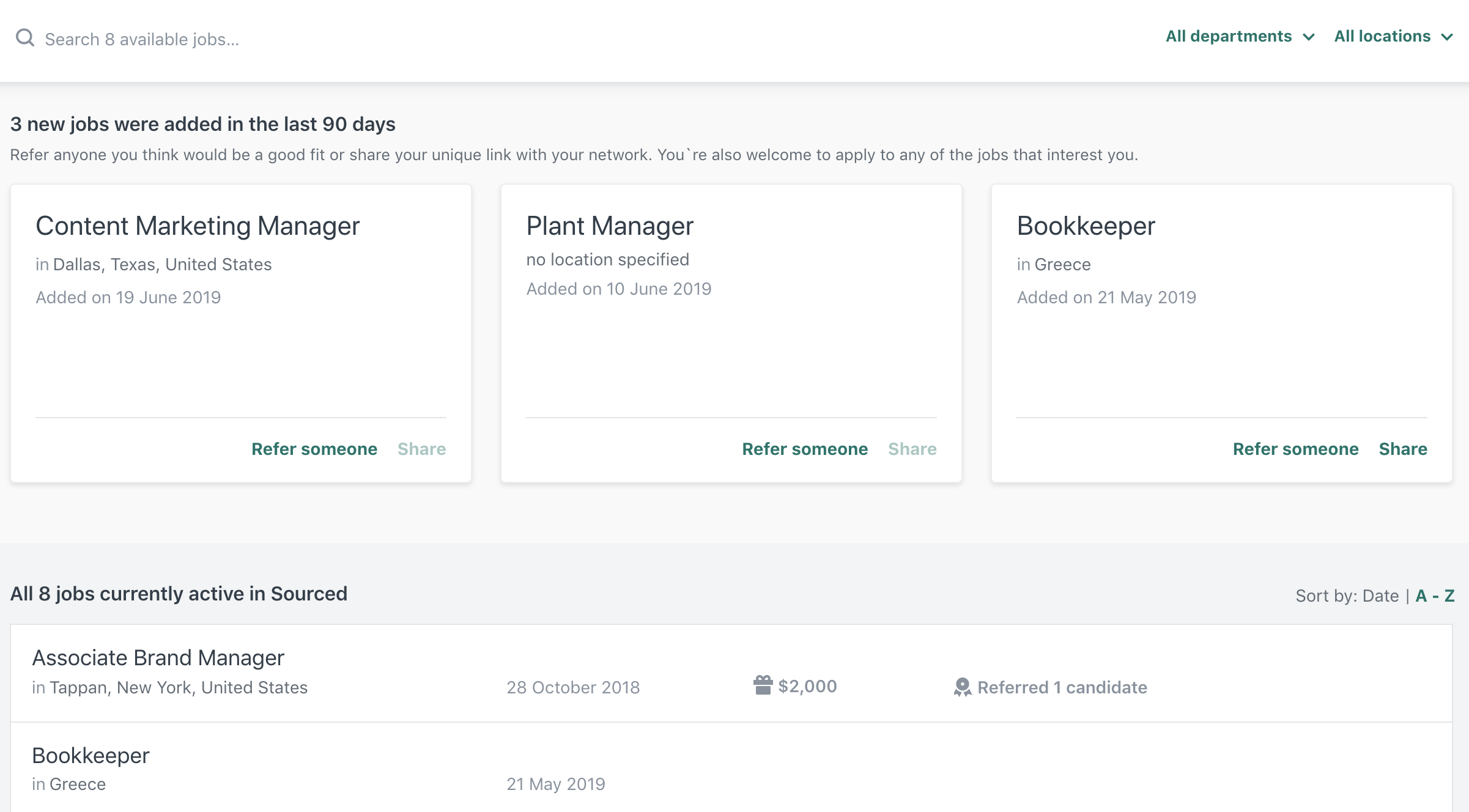 There are two ways to submit a referral:
Upload candidate details manually
Search for the candidate by email address or a social media link
If you search for the candidate you will not be able to upload a resume file or manually adjust their details.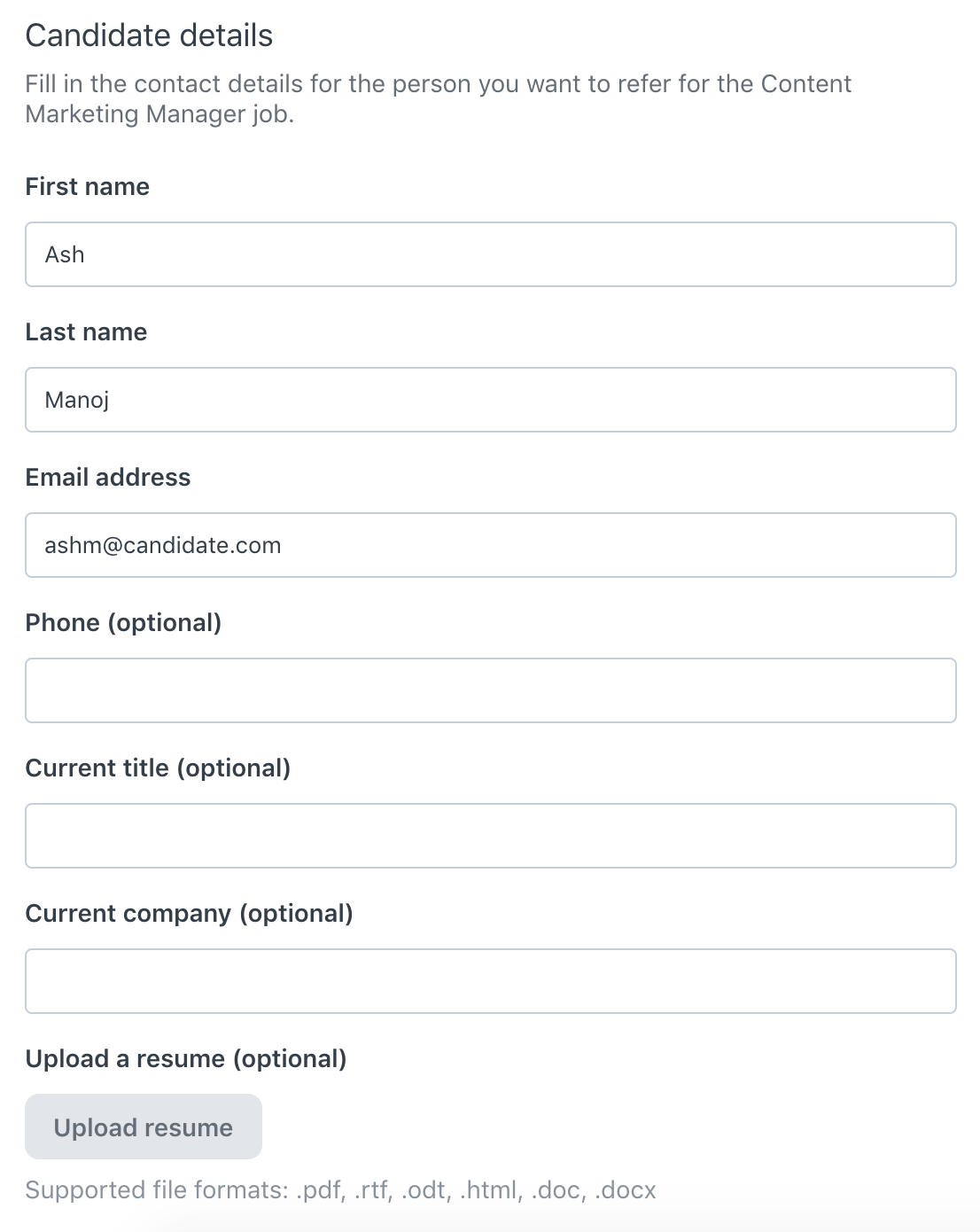 After the details are entered or the candidate is selected from a search, you'll be prompted to answer a few basic questions about the candidate.
If you select "Yes" for "Do they know they are being referred?" then the person being referred will receive an email notification letting them know that their resume was submitted.
Click Submit Referral and the candidate will be sent to the hiring team review, along with all of your notes. You can track the candidate's status and your eligibility for any rewards under the Referrals tab.