Certain jobs in the Referrals portal may have rewards attached to them. You can see the available reward for a job on the Referrals dashboard.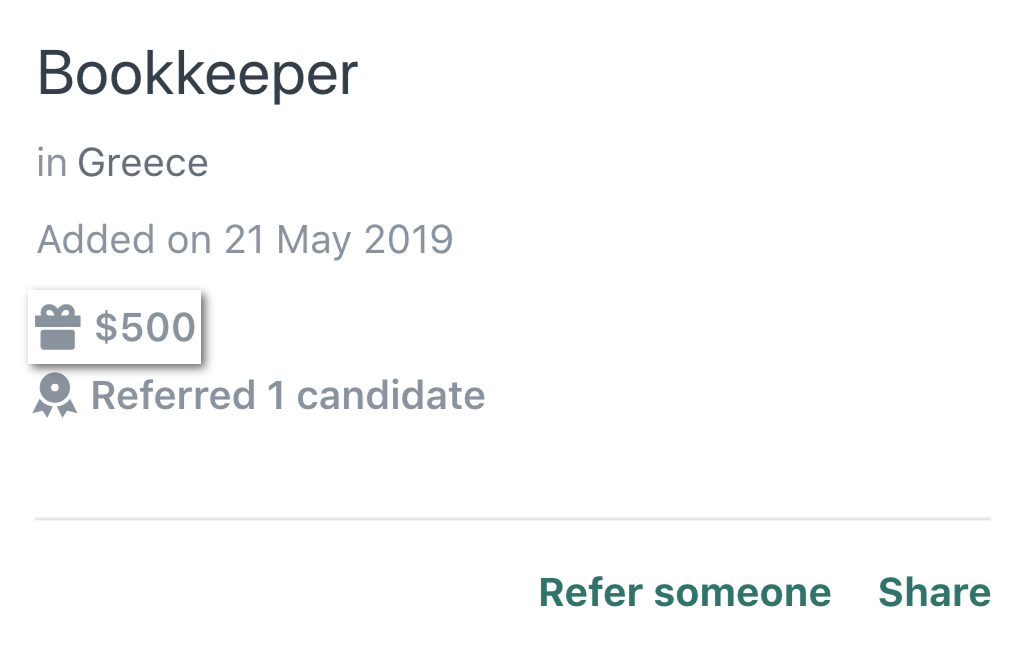 Rewards are set by the hiring team at your company. They are subject to your company's policy on referral rewards.
For example, a company may have a policy where, if someone refers a candidate and that candidate is hired and the candidate stays with the company for 3 months, then the referrer receives a reward.
As you refer candidates you can click Referrals at the top of the Referrals page to see the candidates' progress and if any candidates have been hired. For inquiries related to rewards, you need to speak with your dedicated point of contact within your organization.