Super Admins, Recruiting Admins and Hiring Managers will be able to access this tab to view and create requisitions.
Users of any type (except External Recruiters) will be able to see requisitions that are currently pending their own approval.

In addition to the basic requisition details, users can click on the requisition name to view all details, see the requisition status and adjust settings for the requisition.
Requisition Statuses
Open: The requisition is open and recruiting is actively under way
Approved: The approval workflow is complete, but the requisition is not yet open
Pending: The approval workflow for the requisition is underway, but not complete
Rejected: The requisition details were rejected during the approval workflow
Check/X buttons: The requisition is pending your approval
Filled: A candidate was successfully hired and attached to the requisition; recruiting is complete
Cancelled: The requisition was closed without hiring a candidate
Requisition actions
Click the settings cog to the right of a requisition to take action. Available actions will vary based on the requisition status (e.g. a requisition that is pending approval cannot be opened).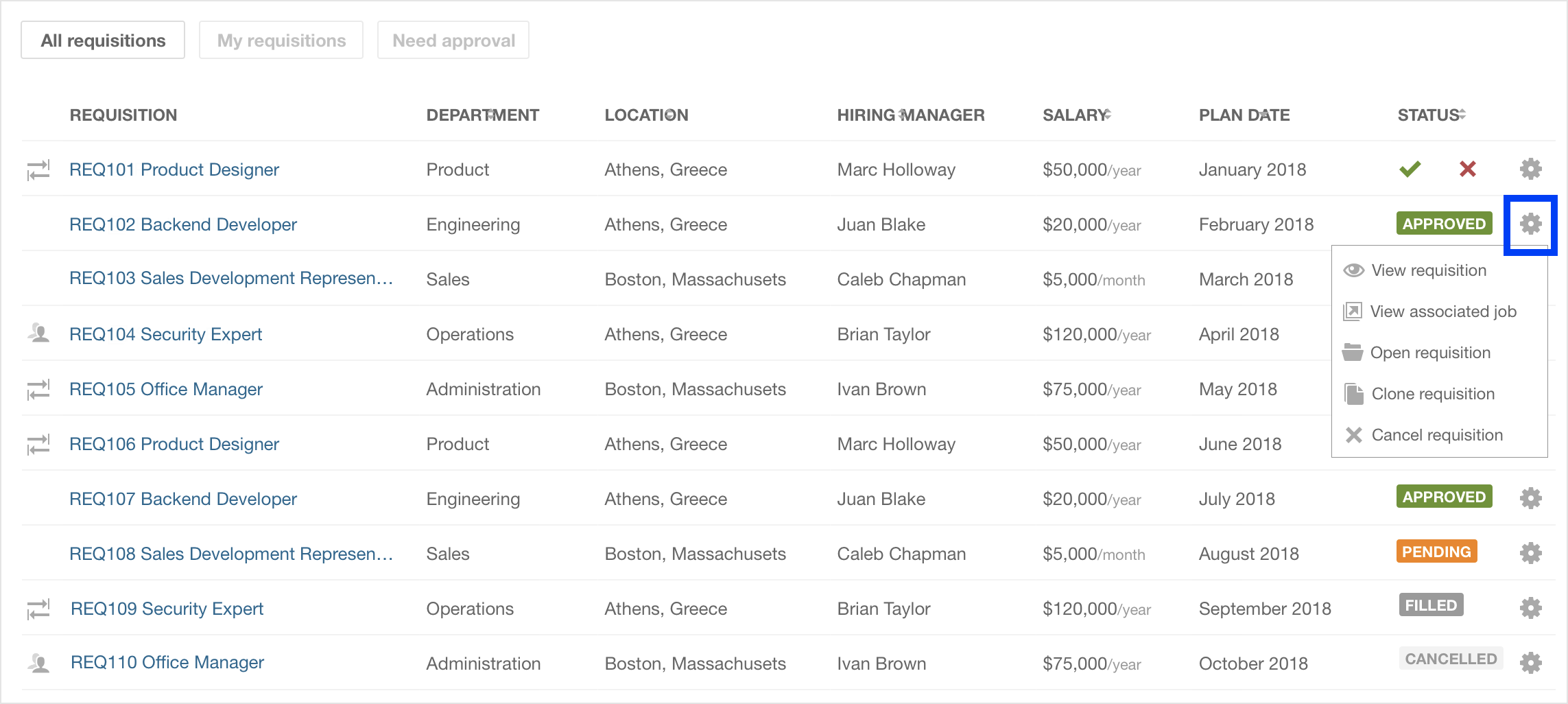 View Requisition: Shows all requisition details
View Job: Redirects to the job editor for that job
Clone: Starts a new requisition using all the current details of the select requisition which can be saved as a draft or completed and sent through the approval workflow
Cancel: Cancels the requisition; used when you no longer plan to fill the requisition
Edit: Reveals the editor for requisition details (only available when a requisition is a draft or has been rejected)
Delete: Deletes the requisition completely
Open: Opens the requisition to indicate that it is actively being worked on (only the Requisition Owner or a Super Admin can perform this action)