Each job you create in Workable will have a unique job mailbox email address. The job mailbox address is located in the Your Network section of the job editor.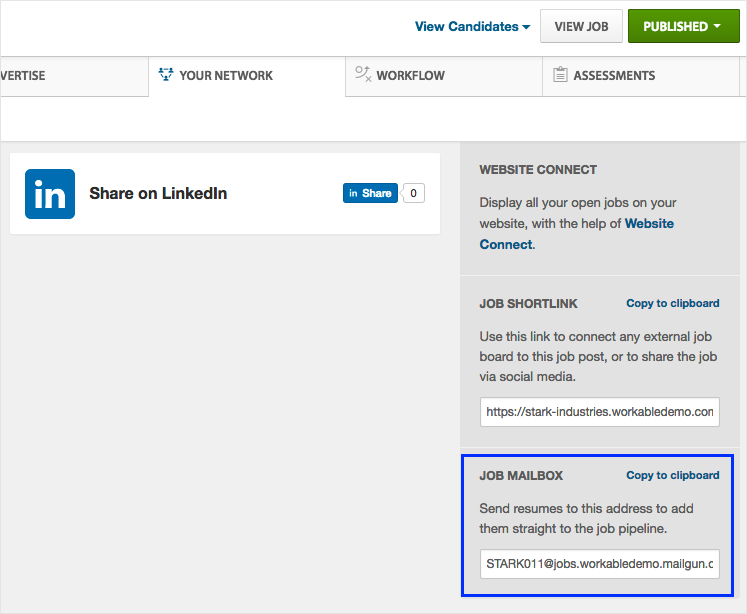 You can add candidates to a job by sending their resumes to this address as an attachment. Workable will parse files that you send to this address to create candidate profiles.
Any text that is included in the body of the email will be added as a comment on the candidates' profiles.
Attach multiple resumes to a single email and Workable will parse each file and add individual candidates.
Important: 
You must send the email from the same email address that you use to login to Workable.
Workable will parse all the files that are attached to the email that you send. If you send a resume and cover letter attached, then the candidate may be added twice.