To see your reports, log in to Workable and access the Reports page via the pie chart icon in the menu bar at the top of the page.
The Candidate Sources Report shows how many candidates view your ads on job boards, and the source of candidates that are applying or being uploaded to the account.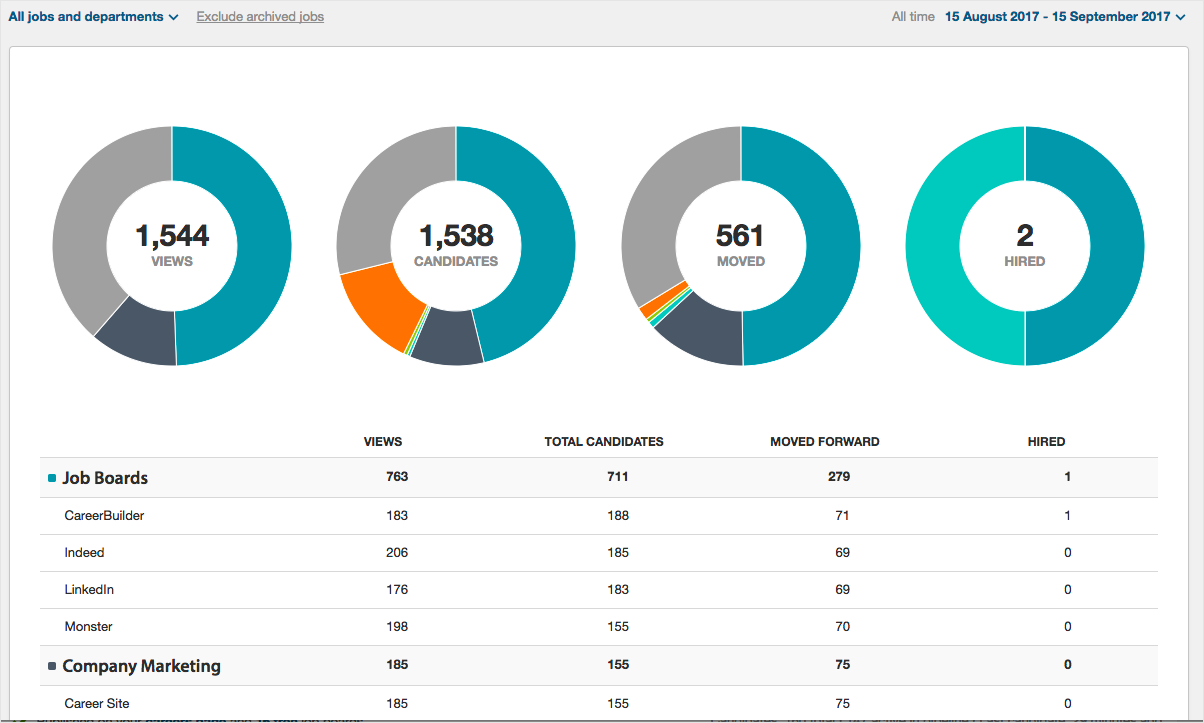 Filter the report to view data about specific jobs by clicking the dropdown menu in the upper left.
Hover over segments of graphs to see more details. Scroll down the page to view the data in a table.
Sort the table in ascending or descending order by clicking on the column titles.
The sources for this report are broken down into the following segments:
Job Boards: all candidates that have entered the pipeline via a known job board
Company Marketing: all candidates that have entered the pipeline via your company career site or Facebook Jobs Tab
Referrals: all candidates who have been referred by your internal teams
Recruiters: all candidates who have been sourced by a recruiter listed in your Workable account
Sourced: all candidates that have been added via People Search, uploaded or copied
Other: candidates that have arrived via an alternative route not listed above