Key info: All candidate sources grouped in categories
Data filter: Includes data based on the date the candidates were created (sourced or applied)
Update frequency: Every 6 hours
To access the report, click on the pie chart icon in the navigation bar to visit the Reports page. Use the drop-down options to filter the report and specify the desired timeframe. If you choose to export the report, you can expect to receive the file by email within a few moments.
Hover over segments of graphs to see more details. Scroll down the page to view the data in a table. Sort the table in ascending or descending order by clicking on the column titles.
The Views column is only visible when the time filter is set to all time, as timestamps for application form views are not tracked.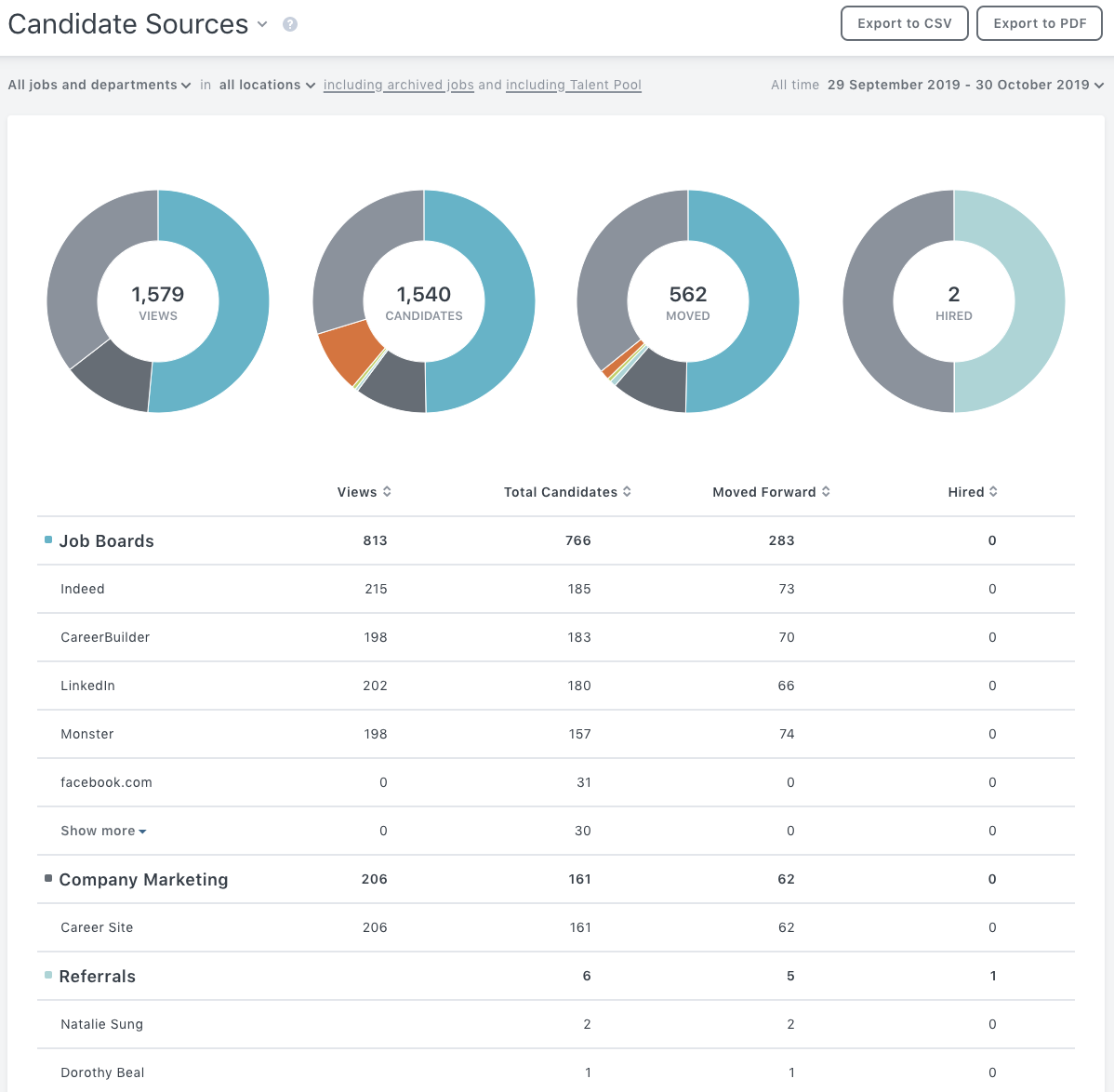 The sources for this report are broken down into the following segments:
Job Boards: all candidates that have entered the pipeline via a known job board
Company Marketing: all candidates that have entered the pipeline via your company career site
Referrals: all candidates who have been referred by your internal teams
Recruiters: all candidates who have been sourced by a recruiter listed in your Workable account
Sourced: all candidates that have been added via People Search, uploaded or copied
Other: candidates that have arrived via an alternative route not listed above
Note: You might see unknown listed as one of the sources in the Other section. This happens in situations where Workable was not able to track the original source for the application. This can occur when a candidate visits an http link from an https website, opens a link in a new tab, from a bookmark, or through a chat application (such as Slack), or uses an incognito tab.