All users
except Reviewers
All plans
Reports can be filtered by department (including sub-departments), location, job, and date. You can also generate the report just for the jobs that you are a member of the hiring team of, or for all jobs that you have access to in your account.
These options appear to the top left and right of the report you are viewing: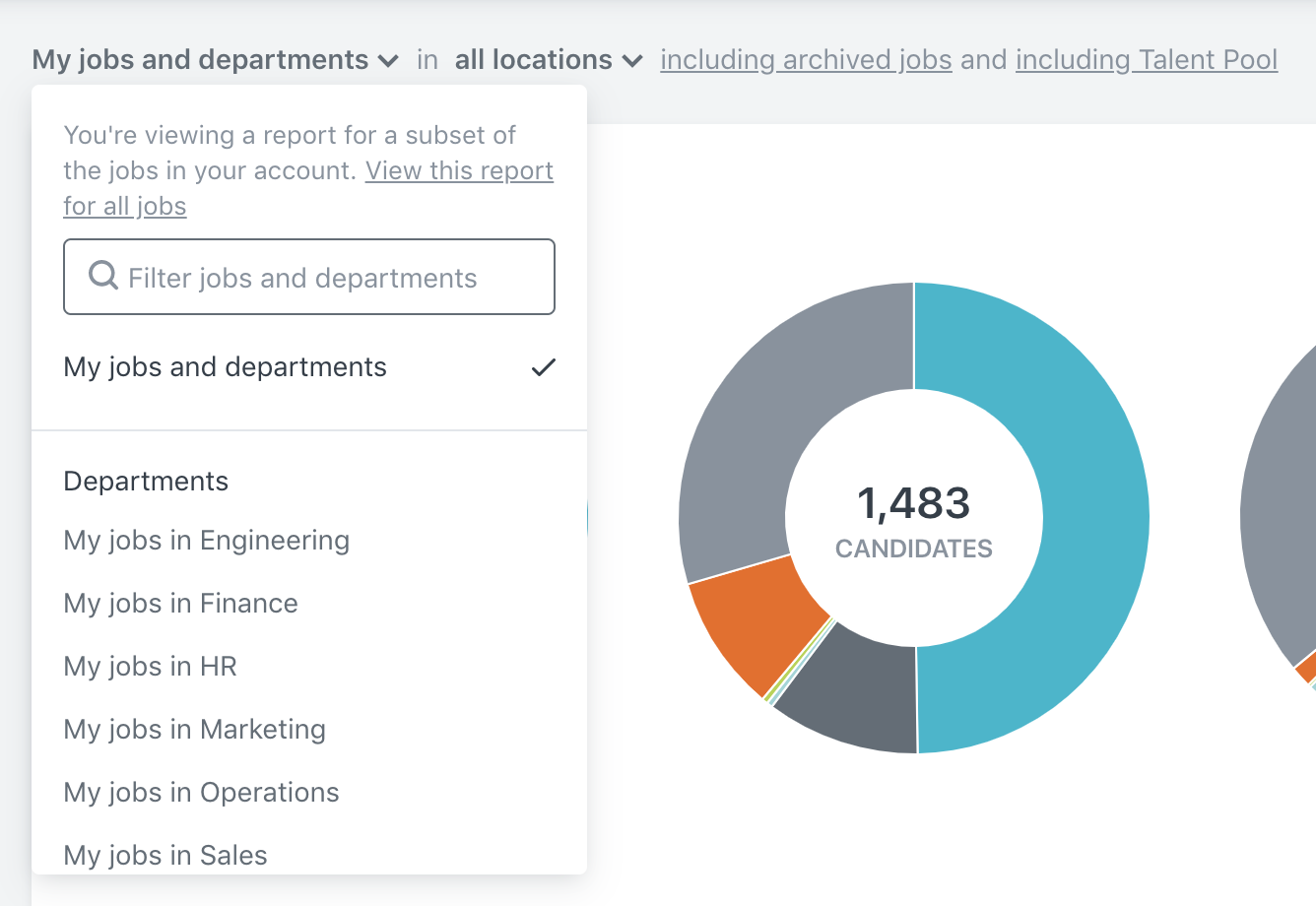 The date range options have preset timeframes (this week/this month/this year etc.) and you can also input a custom date range.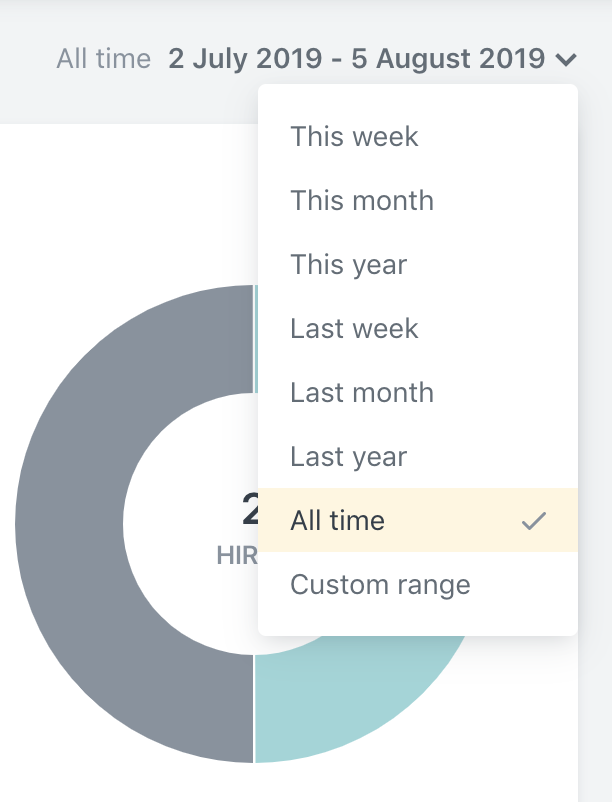 Note: Keep in mind that for some reports the time filter is based on the user activity date, e.g. the timestamp on the comment (Productivity and Activity reports), while for the rest, it is the date the candidate was created. Specifically, for Time to Hire report, the filter is the date the candidate was hired, while the Hiring Velocity report involves more complicated filters. Please refer to our report guides to check how the report you are looking at works exactly.
It is possible to include or exclude archived jobs and/or Talent Pool.
Talent Pool data will only impact the following reports:
Candidate sources
Productivity
Referrals
Activity
Candidate breakdown