Reports can be filtered by department, by job and by date.
These options appear to the top left and right of the report you are viewing: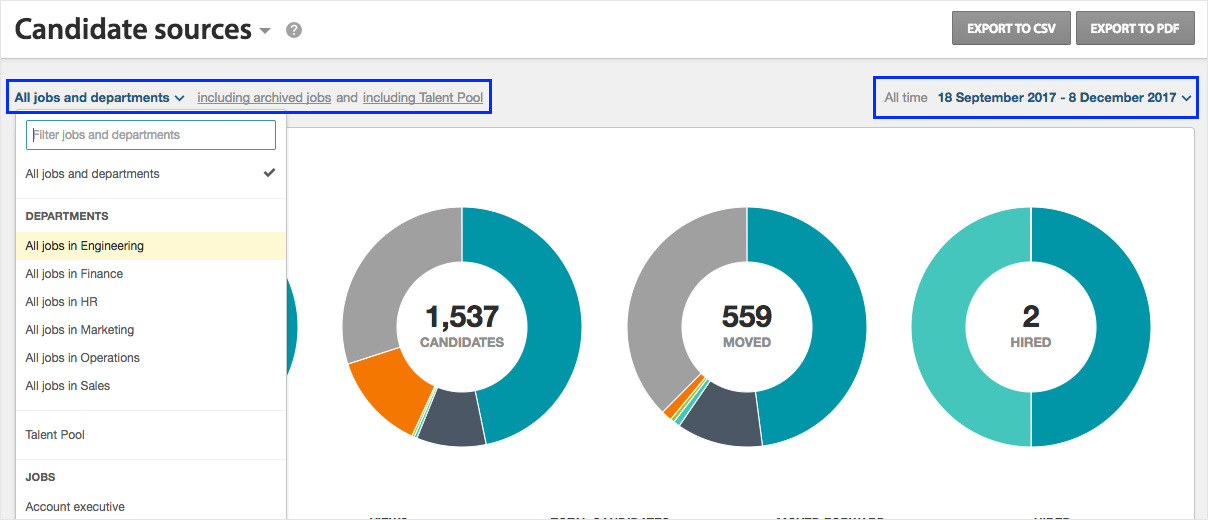 The date range options have preset timeframes (this week/this month/this year etc.) and you can also input a custom date range.
Archived jobs can be included or excluded in reporting, as can data about the Talent Pool.
Talent Pool data will only impact the following reports:
Candidate sources
Productivity
Referrals
Activity
Candidate breakdown