All users
except Reviewers & External Recruiters
All plans
When you're adding or editing a job, click the Find Candidates tab in the top menu. Scroll down to find options for sharing the job through your social media account(s):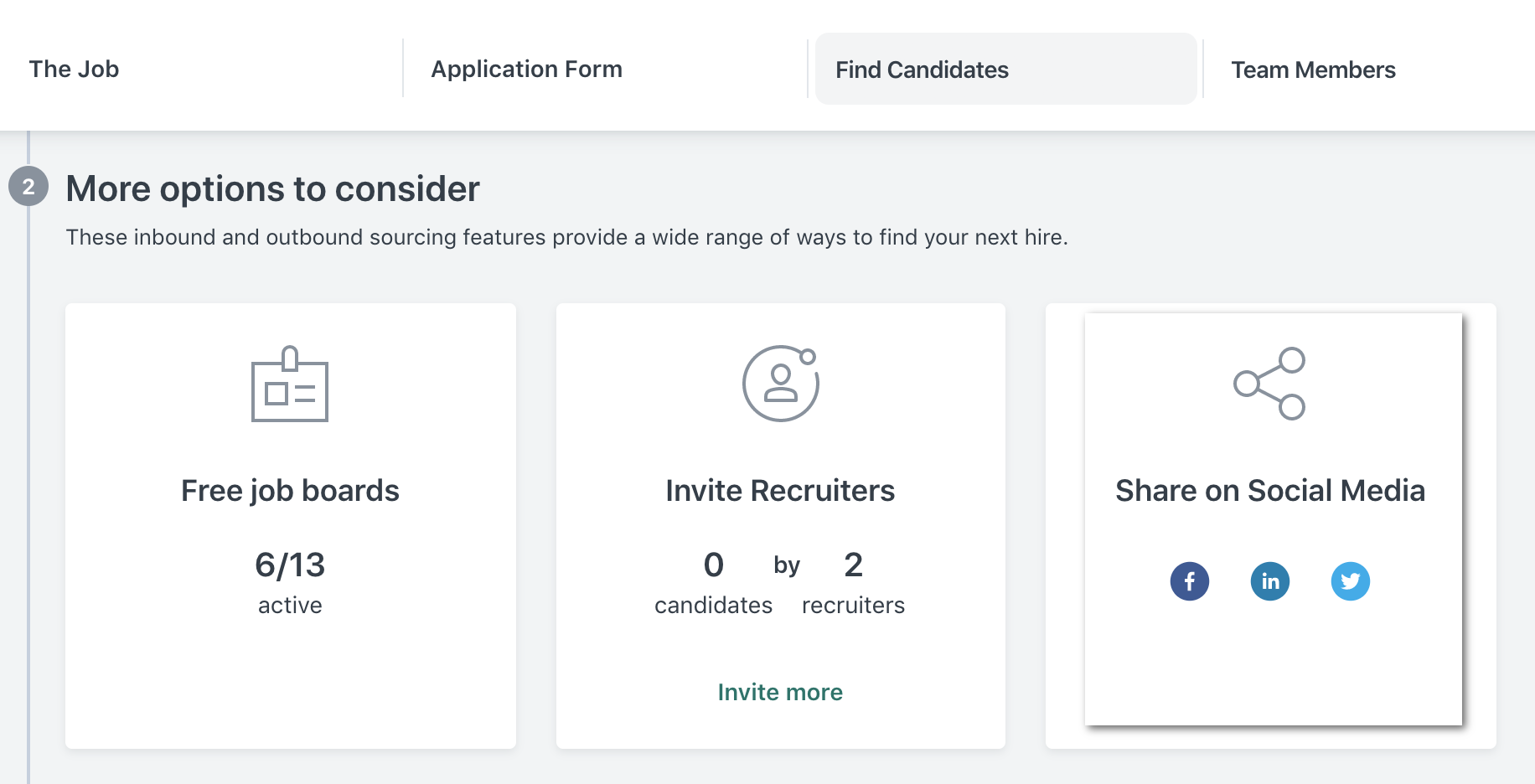 The following networks are available:
Twitter - tweet a link to the job description and application form on your careers page
Facebook - share the job on your timeline, on a friend's timeline, in a group, or via private message
LinkedIn - post the job publicly, share it with connections, post it to groups, or send it to individuals
Before the link is posted you'll have the option to edit the post, adding in any extra details you'd like to share. Alternatively, you can use the job shortlink (or share it with coworkers) to create your posts anywhere outside of Workable.
Workable will track the social networks that candidates come in from in the Candidate Sources report.
The first time you post to any of these options, you'll be asked to authenticate your account. This is a simple login process that will enable you to post directly from Workable now and in the future. It is safe and secure — Workable will never post anything without your consent. Once Workable is authenticated, you'll be able to post with a single click.
Integrate with Facebook Free Listings to automatically post to Facebook's job marketplace.
If you have a company Facebook page, you can also create a Jobs Tab. This is a tab on your Facebook page which links to a page listing all your open jobs. Jobs are posted or updated automatically, every time a job is created or edited in Workable. This option is available for admins in the Integrations section of your account.