Workable integrates with a broad range of free and paid job boards and social media sites: Over 200 in total worldwide. This means that posting your job to multiple job boards is fast, hassle-free, and effective.
Instead of logging in and out of every system to attract the biggest audience, you can post to available job boards with a single submission. To view the available job boards for your job location and select the ones you'd like to post:
Navigate to the Find Candidates section
Click on the Free and Premium job board tiles respectively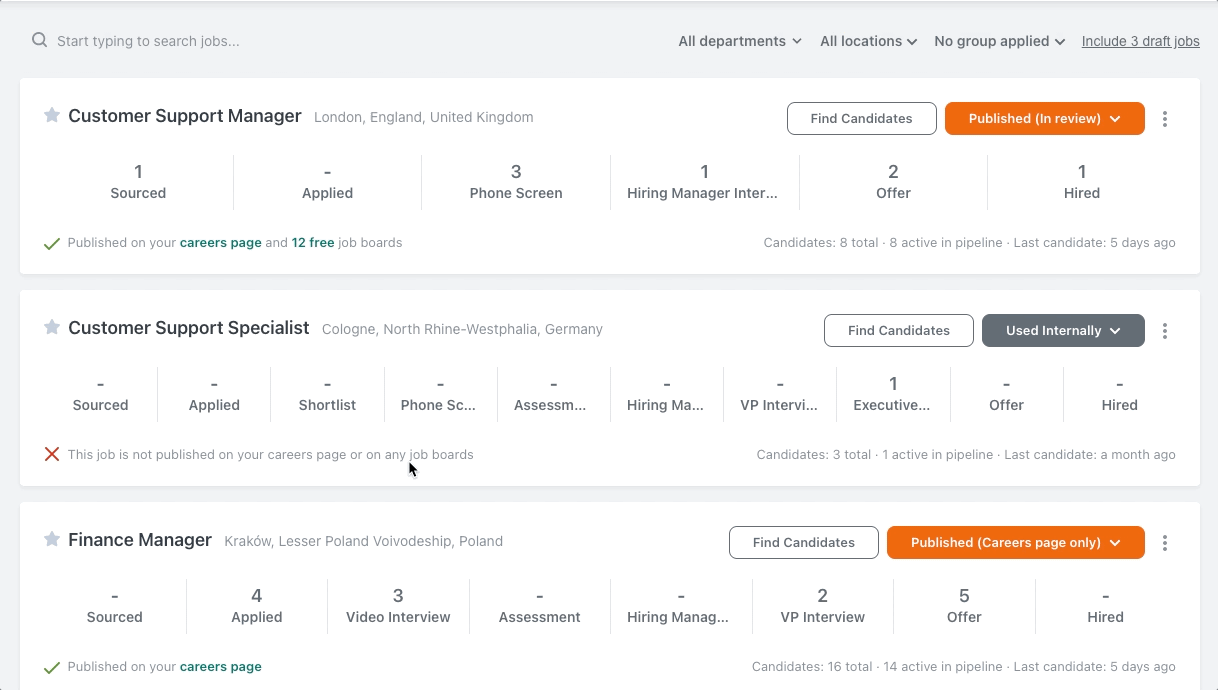 In addition to the job boards listed below Workable creates a mailbox and shortlink for each job you publish. These enable you to easily post jobs to local or niche boards.
You can find most of the job boards that Workable integrates with below. 💡For a comprehensive list of job boards and other integrations visit our Partners Directory. 

Free job boards available via Workable
Paid job boards available via Workable
Paid job boards appear under the "Premium job boards" for all eligible jobs, based on their country, company industry, and job function.
⚠️ For job boards marked with an asterisk (*), board postings won't be updated when edited in Workable.