Unpublish jobs when you no longer wish to advertise them. You'll still be able to interact with candidates.
Important:
If you are on a Pay As You Go plan,
jobs must be
archived
to avoid further billing
.
To unpublish a job and stop receiving new applicants, locate the job on the main dashboard. Click on the job status ('Published'). From the dropdown menu, choose to unpublish the job. This will set the job to be used internally. The job is still considered to be active.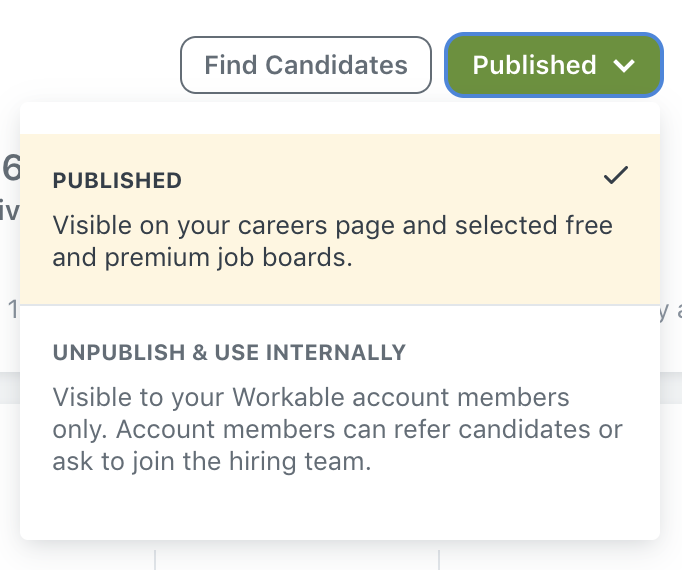 You can republish the job if necessary by updating the status through the same dropdown menu.