Jobs that have been unpublished or are being used internally can be archived when the hiring process is over. You will not be billed for archived jobs on your Pay As You Go plan.

Archiving a job
When archiving a job, candidate data will be kept intact, but candidates will be in 'read-only' mode. It will not be possible to interact with candidate profiles.
1) Access the job editor by clicking the three dots to the right of the job entry on the main dashboard. Scroll to the bottom of the job editor and click Archive Job. Confirm that you wish to archive the job. It will be immediately unpublished from job boards and archived on your account.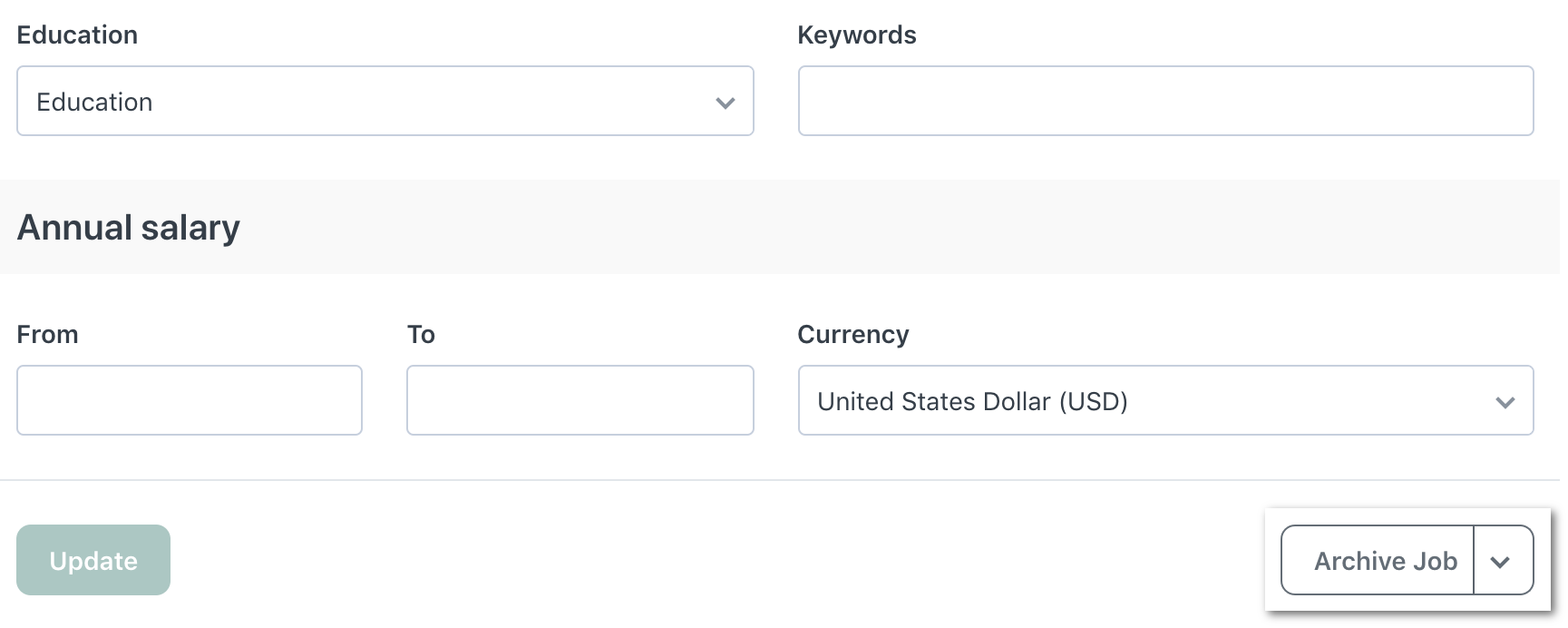 2) On a job with a Used Internally status, click the three dots to the right of the status. An option to archive the job will appear. Select it and then confirm that you wish to archive the job.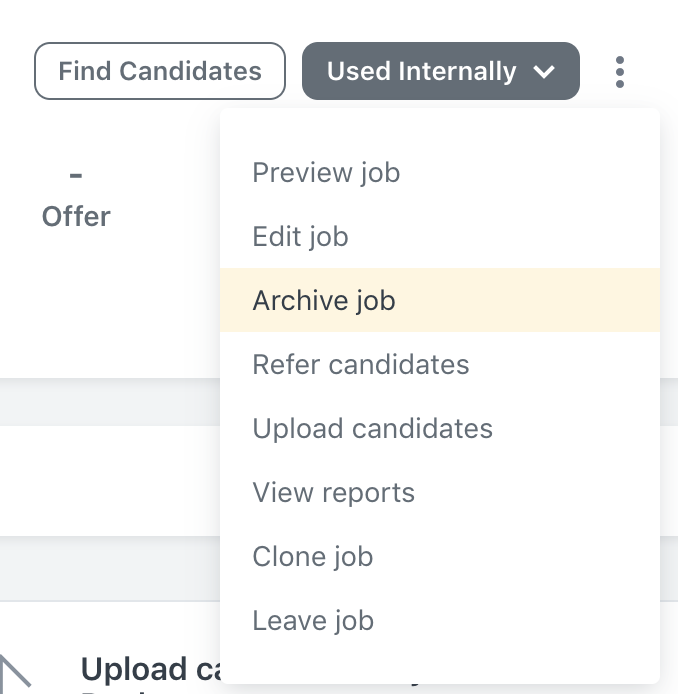 3) If you wish to archive multiple jobs in bulk, the easiest way to do this would be from the Plan section of the main menu. Click Manage and then archive one or multiple jobs (by hovering over the jobs).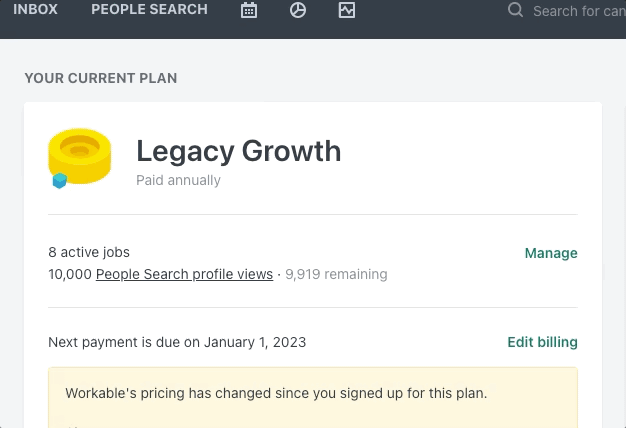 Archived jobs will appear at the very bottom of the job dashboard.

Unarchiving a job
Jobs can be unarchived at any time. To unarchive a job, locate it in your list of archived jobs at the bottom of the main dashboard.
Hover over the job and click the option to Unarchive. (If you are on a Pay As You Go Plan, you will be asked to pay for the job before you continue.)

When you unarchive a job it will be returned to the list of active jobs on the dashboard. The job status will be set to Used Internally.
You can republish an archived job, but the posting date on job boards will not be refreshed. You'll need to create a new job to refresh the posting date.
Note: Internal/confidential jobs will be archived automatically if there was no activity (moving a candidate, adding a comment etc) in the last 30 days.