When sending an event to a candidate you can choose to use any of the event description templates that your admin team has added to Workable.
Click the calendar icon on a candidate's profile to send an event, then choose a template from the dropdown menu.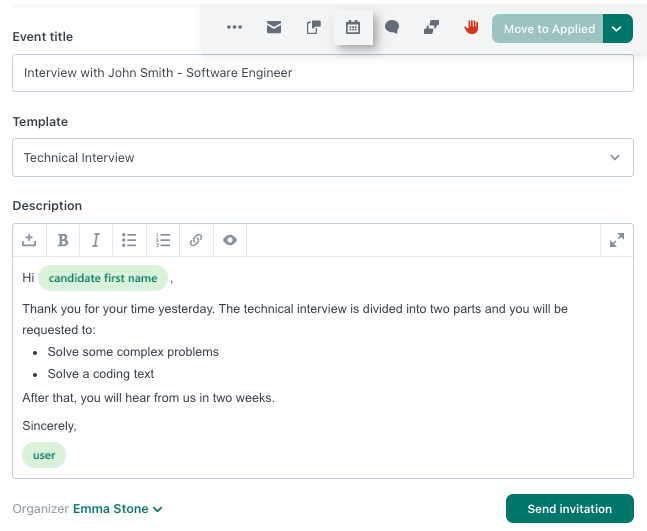 Text with a green background is placeholder text. You can add placeholder text by clicking the [+] button above the message box.
Switch templates easily by selecting a different one from the same dropdown menu. If you are using Language kits we will show at the top the templates that match the language of this job. You can fully edit the text after selecting a template, deleting or adding portions as needed.
If you are a Super or Recruiting admin you can save templates when sending an event to a candidate.
Just click Save template and select if you wish to replace the current template or save it as a new template.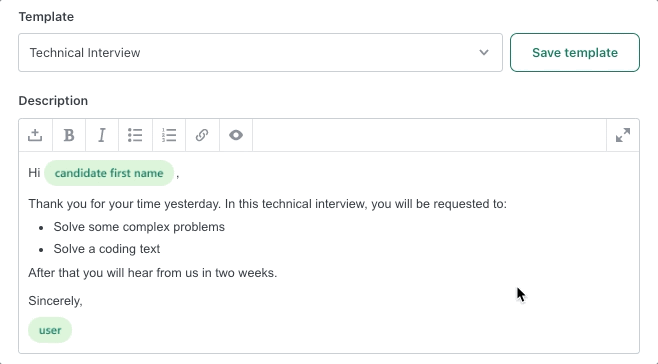 Read more about managing event description templates as a Super Admin.