If you are unable to successfully promote a job on Indeed, check the below common cases and the resolution steps:
1. You don't have permission on Indeed to sponsor a job
If you are not invited to your employer account or you are invited without permission to sponsor jobs, then you won't be able to purchase an Indeed campaign. To rectify this:
Ask your company's Indeed admin to visit the Indeed users page and invite you to your company's Indeed account with permission to post and sponsor jobs (Most common access level). For existing users, an admin can edit user access from the pencil icon under actions.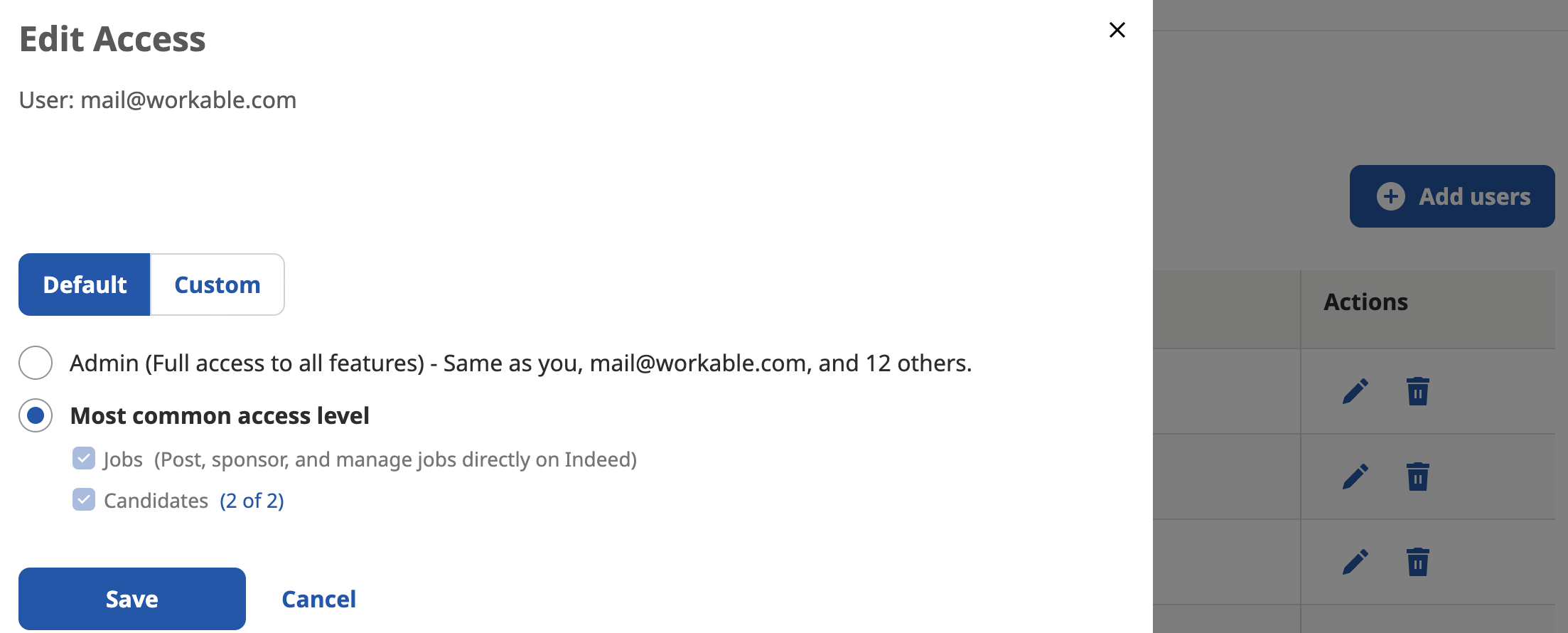 Disconnect your Indeed user account under your Profile (connected apps) and authorize it again when you go to sponsor a job from Find Candidates > Premium job boards
2. You haven't given all the necessary permissions on Indeed
While authorizing your Indeed user account you will be requested to allow some mandatory permissions so that Workable can access your account. If you opted out of any permissions then you won't be able to sponsor a job on Indeed. To rectify this:
Disconnect your Indeed user account under your Profile and connected apps
Authorize it again when you go to sponsor a job from Find Candidates > Premium job boards making sure that you have all the permissions ticked before clicking Allow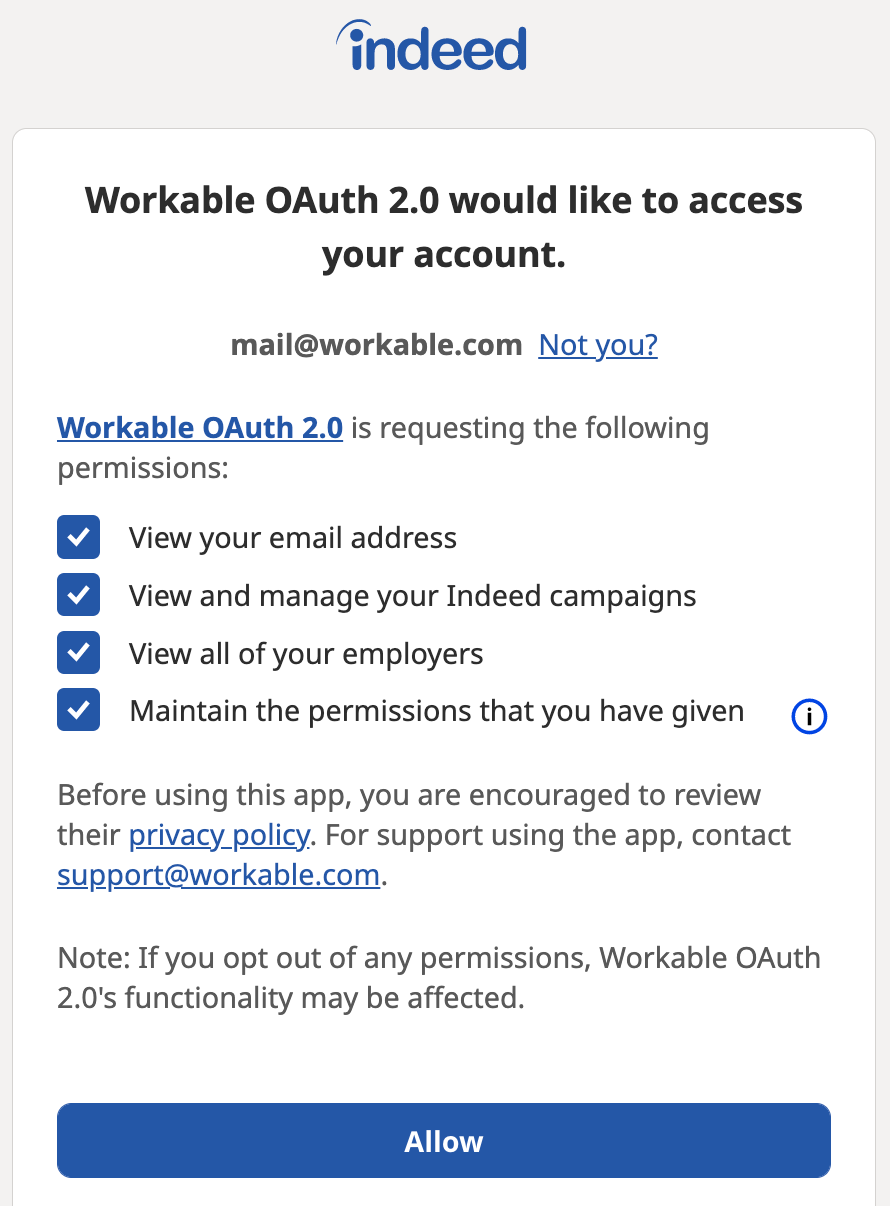 3. You wish to change your user or company Indeed email