Note: You will need to be a Super Admin in Workable to perform these actions. If you don't have access to Workable but you received an email for a transaction failure please notify your HR/ Recruiting team.
Add and manage credit cards on the Settings > Billing Information page.
The first card added is marked as the "default" card and will be used for recurring billing such as payments for the self-service plan you will choose to purchase.
If you add multiple cards then you (and other admins) will be able to select which card to use during the checkout process for tools like premium job board posts and Workable Campaigns.
Adding a new card
To add a new card follow the below steps:
Locate the credit card information section (at the bottom of the Billing Information page.)
If this is the first time you add a card click Add a credit card and fill out the information
To add an additional card, click choose another way to pay below your existing card and enter the details
When you are ready save changes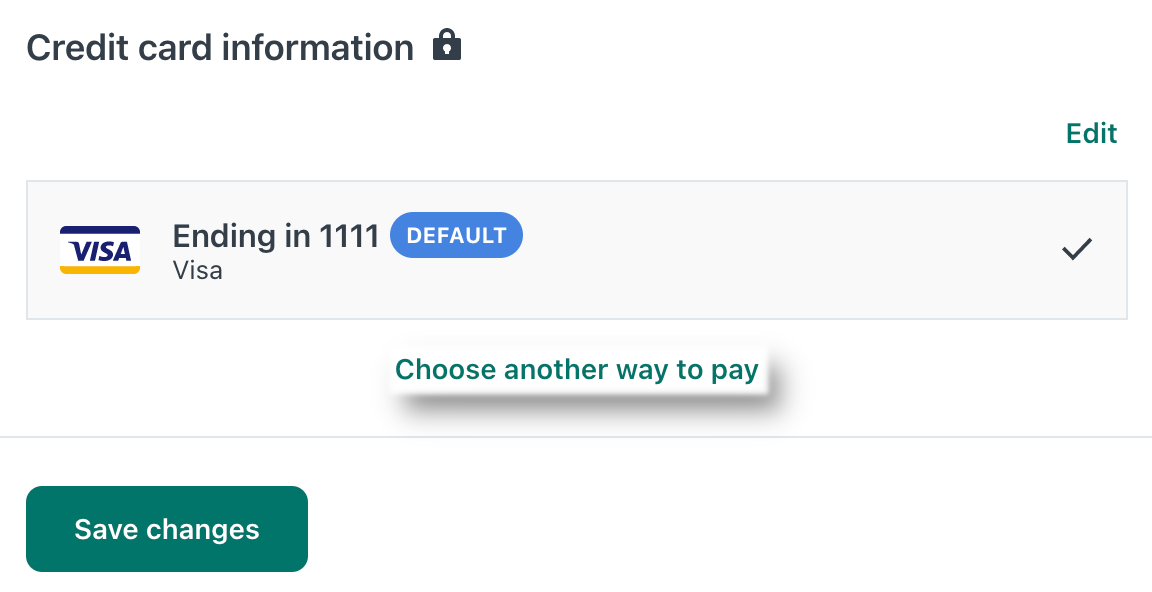 Changing the default card
If you have multiple cards logged, you can change which one is used as the default card. To do that just click on the card you wish to make default and you will see the default blue tag added to your selected card.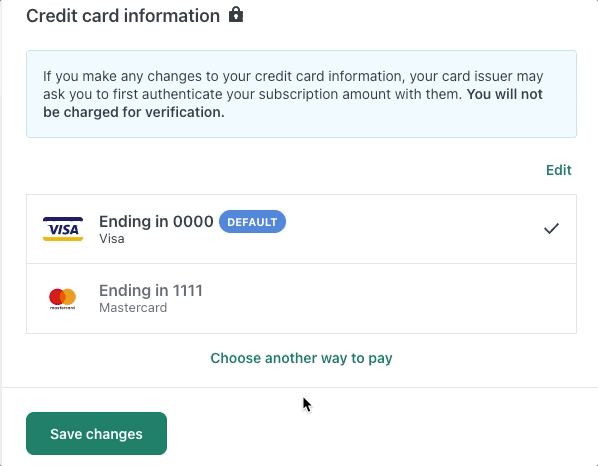 Removing a secondary card
Click Edit to entirely remove a card. It is not possible to remove the default card without setting a new default. If you have only one card start by adding an additional card. Then select this new card to become the default before removing the original card.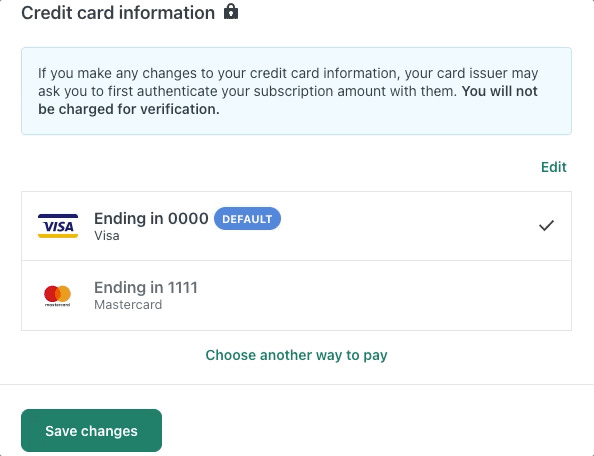 Important: The default card cannot be removed when you have a pending payment or an active subscription.