Key info: Number of sent and engaged-with video interviews in a funnel breakdown (only for accounts with Workable Video Interviews)
Data filter: Includes data based on the actions taken on the time period being filtered
Update frequency: Instantly
Use this report to see an engagement funnel for your Video Interviews.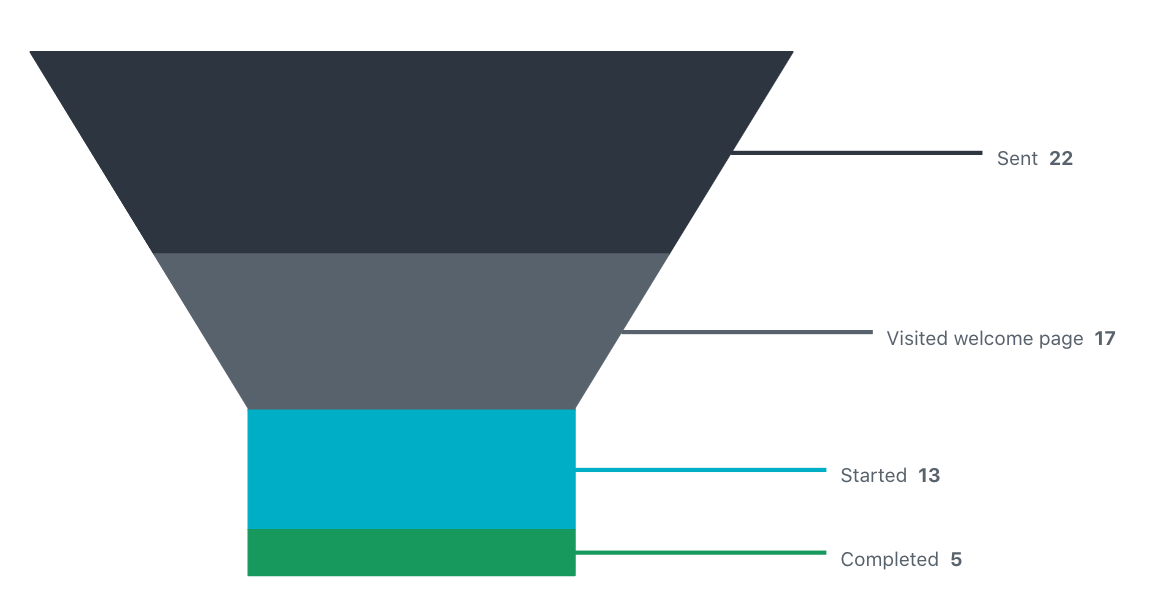 Sent: The number of video interview invitation emails sent in the timeframe of the report filter. Does not include video interviews that are resent to candidates.
Visited welcome page: The number of unique candidates who visited the welcome page by clicking the link in their email invitation. If low, consider updating the welcome message with more of an introduction to explain why you're requesting the video interview and what next steps the candidate can expect after the video interview. Remember: Candidates may feel camera shy or worry that they'll record an interview and never hear back from you, so be sure to put them at ease.
Started: The number of candidates that started their interview. They may have completed none, some or all responses, but did not submit their answers.
Completed: The number of candidates who submitted their responses. Completed responses appear on candidate timelines in Workable. If low, consider the questions you're asking and time commitment from the candidate. Candidates who feel overwhelmed by the time investment may not fully complete the interview.