Mobile dashboard overview
Follow
All users
All plans
Filtering by candidate
Use the Workable mobile app to easily manage your hiring on the go. The mobile dashboard enables you to quickly see the candidates that need your attention.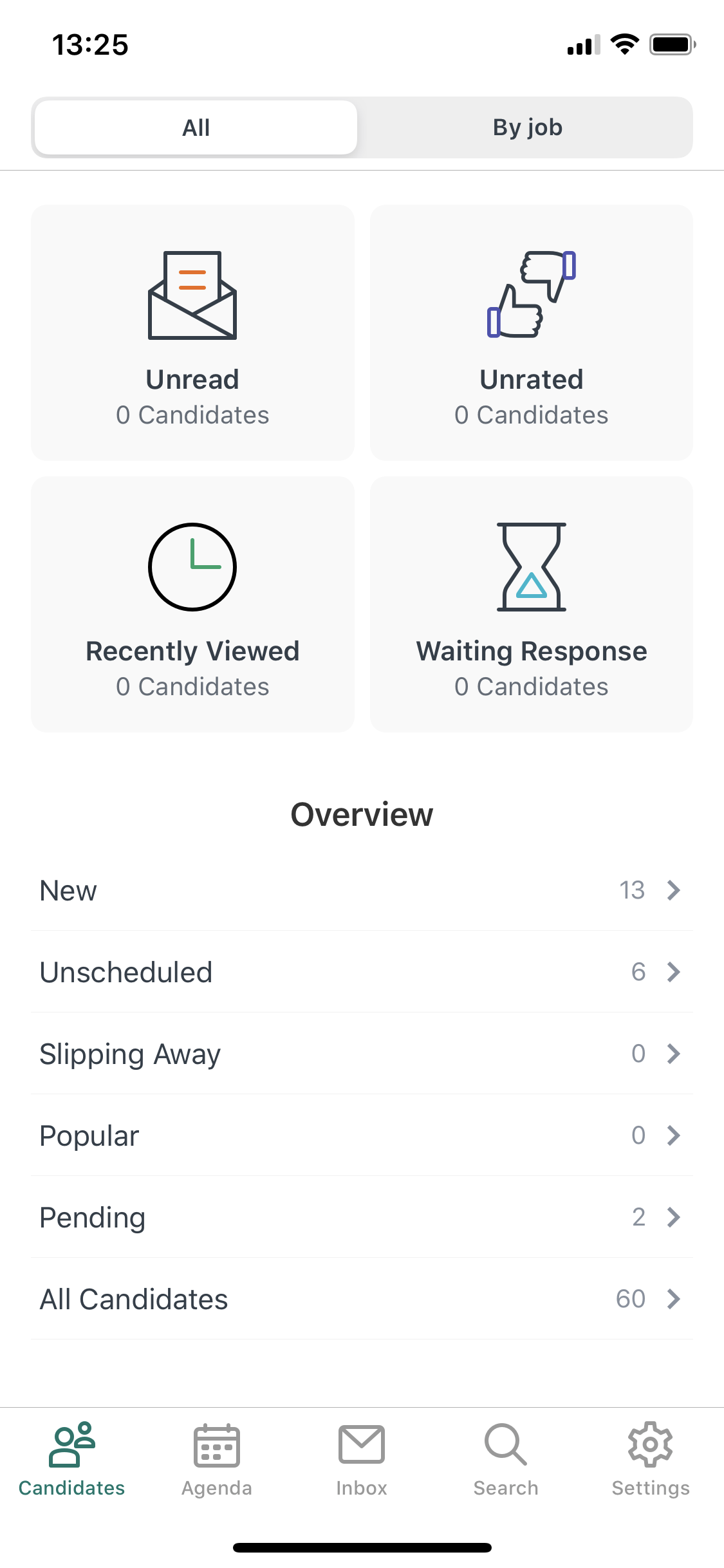 Check new inbox items, evaluate candidates, see the latest viewed ones and those who await a reply from your hiring team.
New
Any new candidate added to your jobs, either uploaded to any stage of the pipeline, or applied to the job directly.
Unscheduled
Shows candidates who are waiting for events to be scheduled. For example, a candidate that was recently moved to the Interview stage but still hasn't received an event invitation for that.
Slipping Away
Shows the candidates that have not had any activity on their timeline for the past 7 days and up to 30 days. Activities are actions that affect the candidate's timeline. For example, adding a follower does not count as an activity, but commenting on the candidate does. There is no action that the user can perform to add a candidate in the 'Slipping Away' tab.
Popular
Shows the candidates that you interact mostly with. There is not a way to add the candidates to that stage.
Pending
Shows candidates that require follow up actions from the hiring team. For example, a candidate who has signed an offer letter and needs to be moved to the Hired stage of the pipeline.
All candidates
Shows all the candidates contained in any stage of the recruiting pipeline of your jobs.

Filtering by job
Similar to your familiar jobs dashboard, see all your jobs and the number of candidates within a job's pipeline. Tap on the indication right below each job to see how many candidates are in each stage.
Search for any job at the dedicated search bar and hit the button right next to it to filter the results.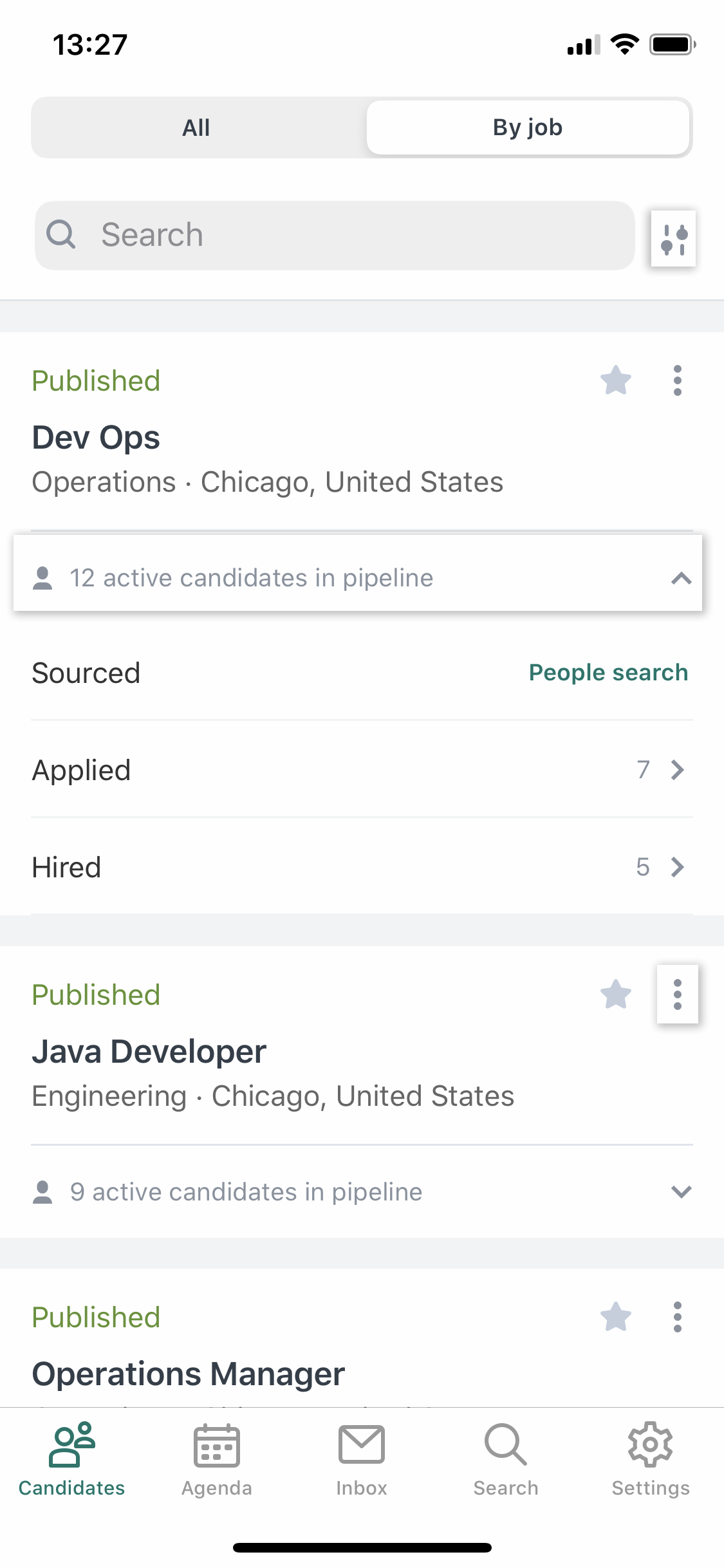 To look for candidates using People Search, tap the three dots at the right side of each job.