1. Log in to https://admin.google.com/ and search for "SAML Apps". Select the SAML Apps button and click on the yellow + icon at the bottom right corner.

2. Click on Setup My Own Custom App link at the bottom of the panel. Copy all the information in Option 1 (SSO URL, Entity ID) and download the Certificate. You will need to provide this information to your Workable Account Manager. Click Next once you're collected all the details.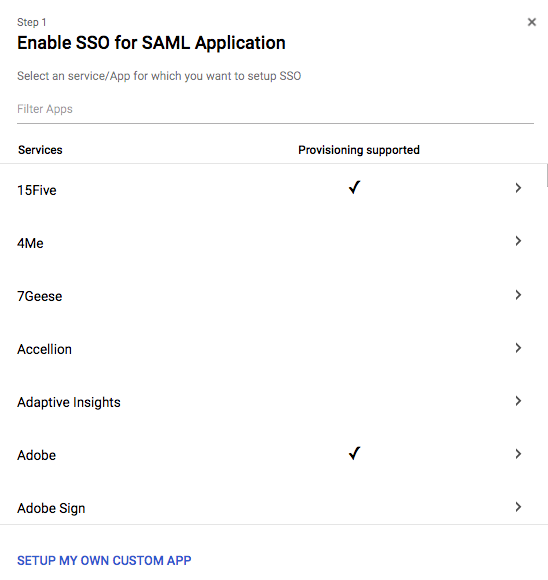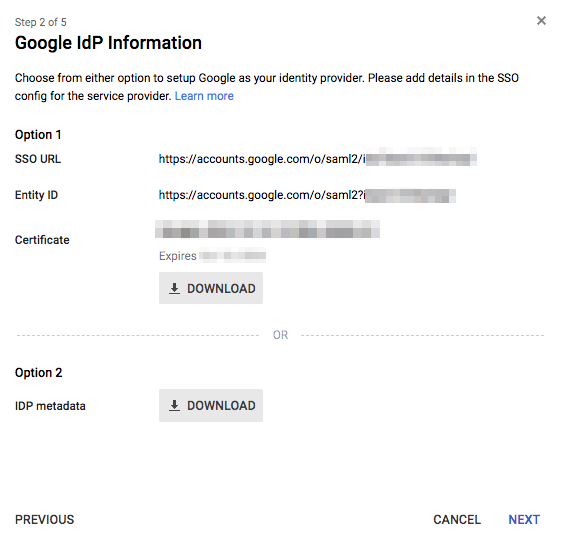 3. Optimize the application's appearance as you'd like to have it displayed on the Google Apps pane. Type the preferred Application Name and upload a logo to easily identify it among the rest. Click Next to save the changes and move forward.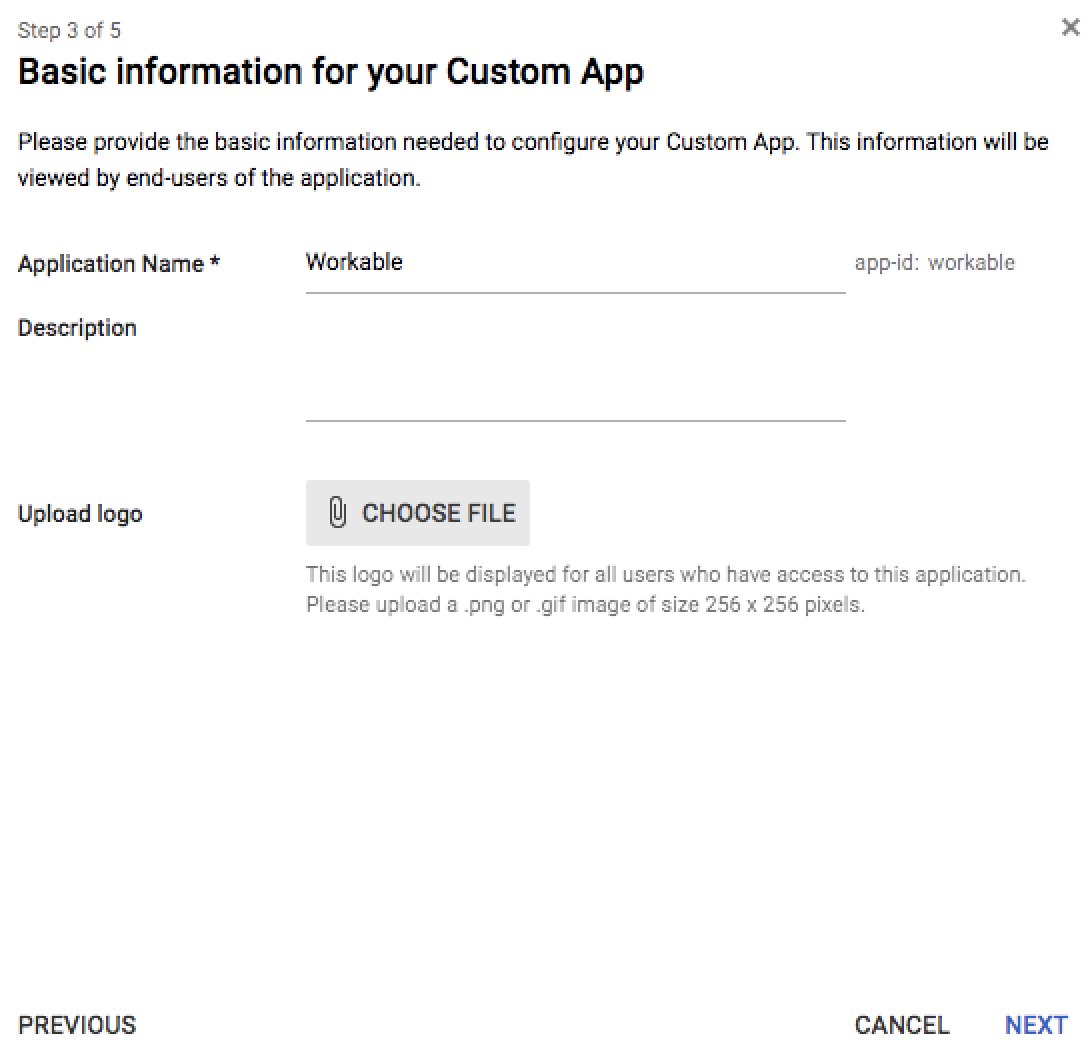 4. Fill out the form with the following information and replace [subdomain] with your Workable subdomain. Your Account Manager will have provided you with your subdomain via email, or you can always find it in the company profile section of your account.
ACS URL: https://

id.workable.com/auth/saml/ats_server/[subdomain]/callback

Entity ID: h

ttps://id.workable.com/ats_server/[subdomain]

Name ID: Basic Information > Primary Email
Name ID Format: EMAIL
5. Click on the Next button and then Add new mapping.
Add the following Mappings:
email > Basic Information > Primary Email
first_name > Basic Information > First Name
last_name > Basic Information > Last Name
Click on Finish.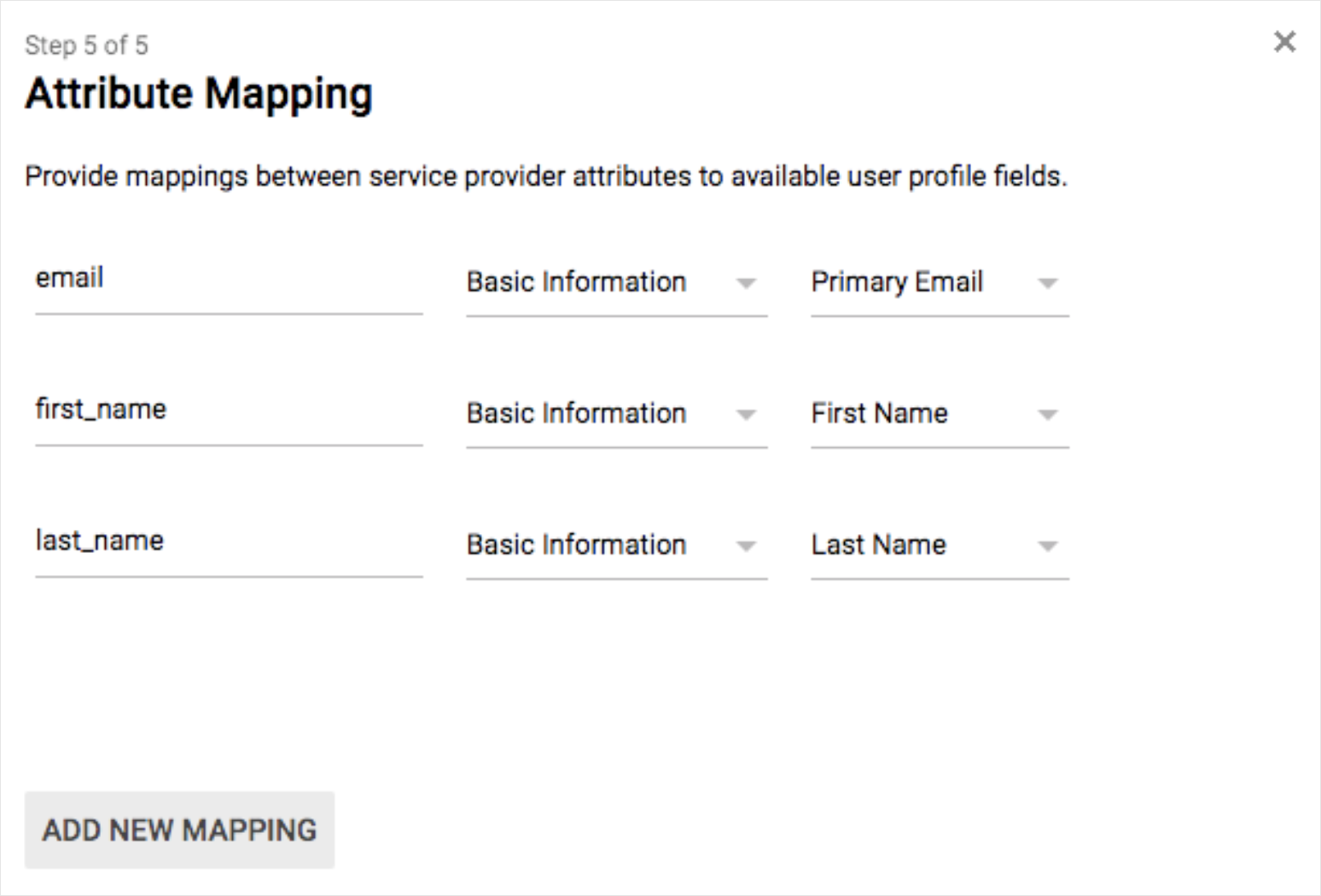 Once done, you should be able to see this message. Click on the OK button. We'll finalize the setup process on our end and notify you when everything is live.

Note: Once you set up the Workable SAML app, you will need to click on Edit Service and switch it on for your respective organizational units.