Important: Before proceeding with these steps the LinkedIn Recruiter System Connect (RSC) feature must be enabled by an administrator on your Workable account. Only one Admin needs to enable it for everyone on your account to be able to take advantage of the integration.
If an administrator on your account has already enabled Recruiter System Connect, you may need to connect your personal LinkedIn Recruiter details with Workable to use RSC yourself.
In your Workable account:
Click your profile icon in the upper right, click on Settings, and navigate to Your Profile
Locate the Credentials > Connected apps section at the bottom of your profile
Click Connect your account next to LinkedIn and follow the instructions that will appear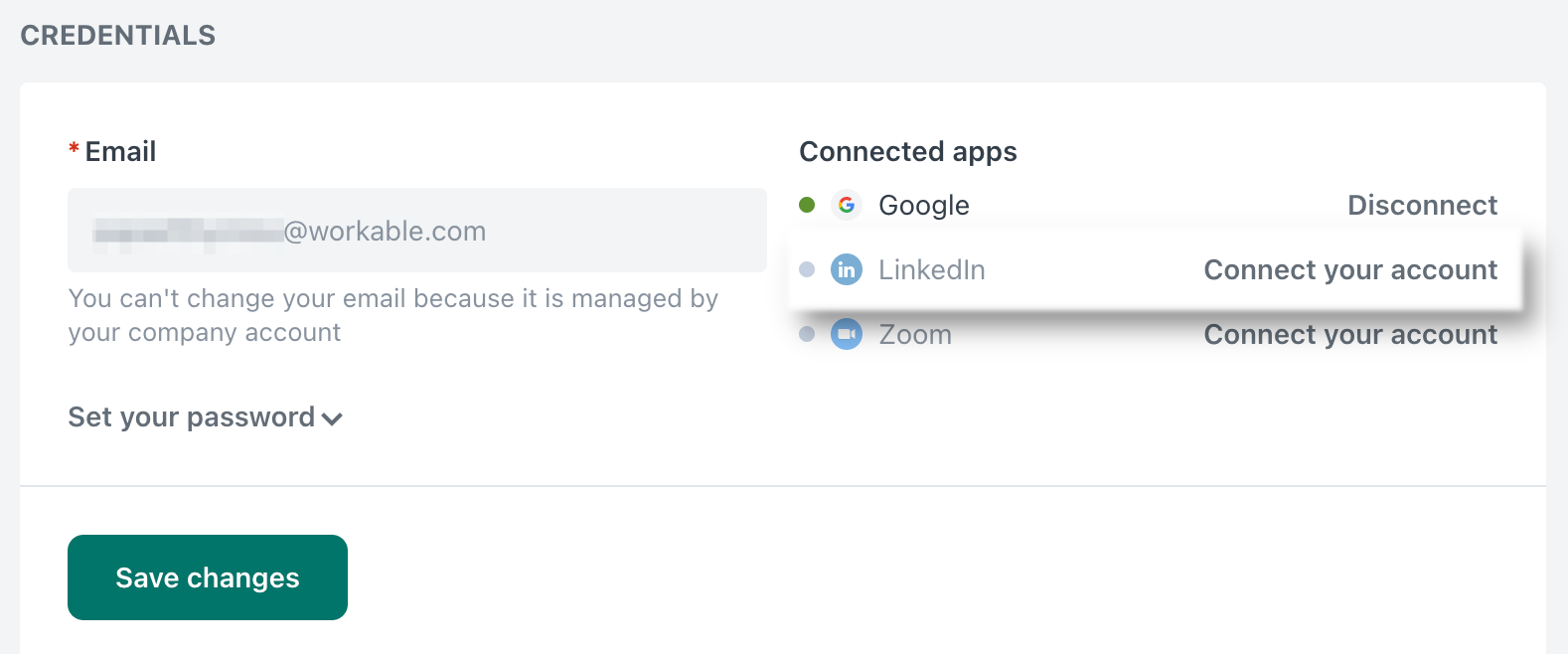 A green dot will appear next to LinkedIn to indicate that the connection is complete.
To export candidates from LinkedIn to a Workable job you must be a member of the hiring team for that job in Workable.