Edit a candidate's profile to update their resume, contact details or other candidate-provided information.
To edit a candidate's information, click the three dots in the toolbar at the top of the candidate's profile, then select Edit candidate.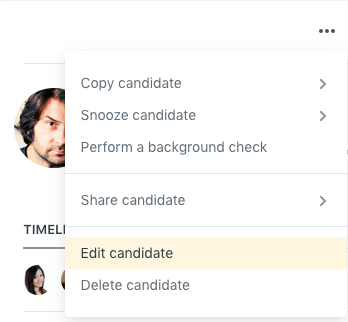 The candidate's profile will enter edit mode. Click on a section in the Candidate Profile to edit it.
Add contact details, upload a new copy of the candidate's resume, change the source of the candidate and more. Simply click on the section you want to edit to make changes.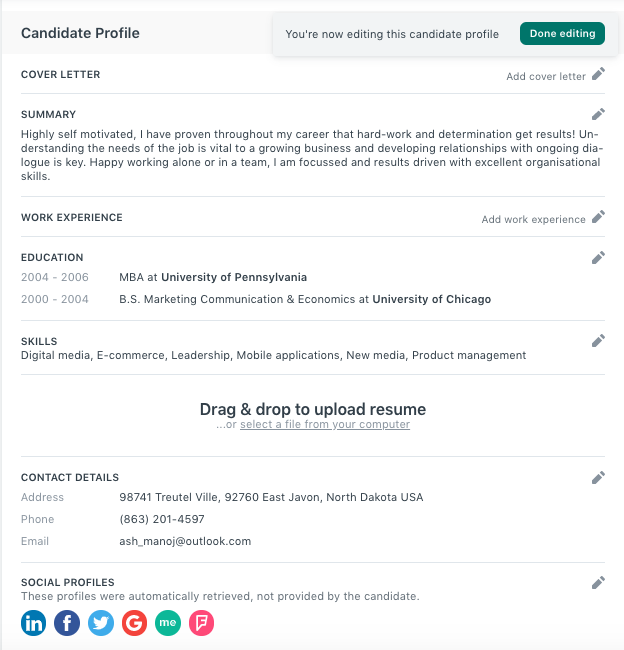 Click Done Editing in the upper right once you've made changes. You'll be prompted to save the changes if you haven't done so already.