All users
except Reviewers
All plans
When emailing a candidate you can choose to use any of the templates that your admin team has added to Workable.
Click the envelope icon on a candidate's profile to start an email, then choose a template from the dropdown menu.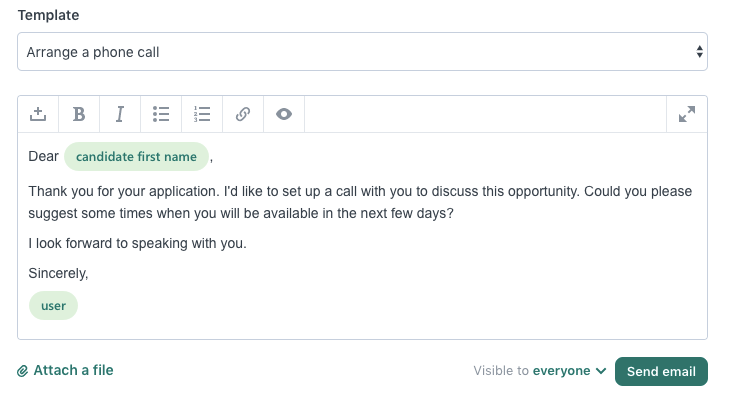 Text with a green background is placeholder text. You can add placeholder text by clicking the [+] button above the email box.
Switch templates easily by selecting a different one from the same dropdown menu. You can fully edit the text after selecting a template, deleting or adding portions as needed.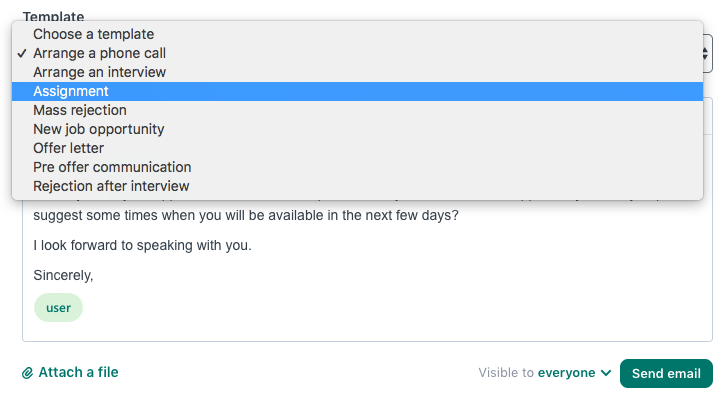 Read more about managing email templates as a Super Admin.