Key info: Candidate responses to the EEO/OFCCP applicant survey
Data filter: Includes data based on the date the candidates submitted their application
Update frequency: Every 6 hours
To access the report, click on the pie chart icon in the navigation bar to visit the Reports page.
Use the drop-down options to filter the report and specify the desired timeframe. The data is displayed in tabular form. For each segment, from left to right the icons show:
The number of applications
The number of candidates moved forward
The number of candidates disqualified
The number of candidates hired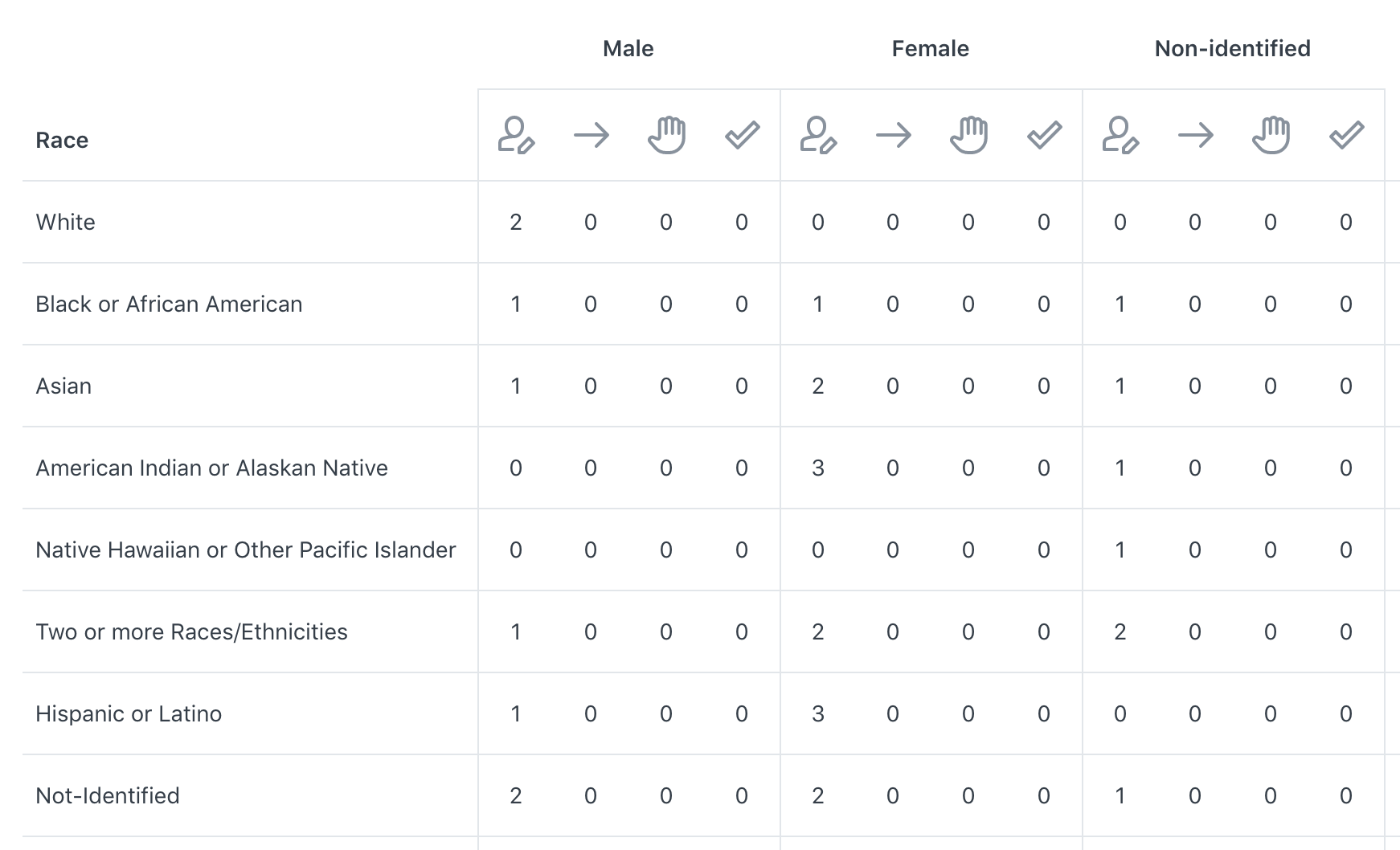 Exporting the EEO/OFCCP report
Click on 'Export data' to download a quantified version of the results of the EEO/OFCCP survey. Super Admins only can export the results per candidate by clicking the "Export data per candidate to CSV" button in the upper right:

Once you click the button, the report will be scheduled and sent to your email shortly. You can find a sample of the export below in the attached file.
The exported report contains detailed information with the name of the candidate, their email, the position they applied for, application date, gender, race, disability and Veteran status (if provided by the candidate), disqualification reason and the disqualification date if the candidate has been disqualified.
Note: Veteran and disability status is applicable only for federal contractors if you have enabled the OFCCP section in survey under the Compliance page.