Key info: Breakdown of new candidates and the result of the first screening shown by date (excluding candidates in the Talent Pool)
Data filter: Includes data based on the date the candidates were created
Update frequency: Every 6 hours
To access the report, click on the pie chart icon in the navigation bar to visit the Reports page. You can filter the jobs by department, location and adjust the timeframe.


Visual data
The bar chart at the top of the page provides a quick visual breakdown of the number of candidates who have moved beyond the Sourced or Applied stage:
the grey bar shows the total number of candidates created during the given time period
the blue bar shows the candidates who moved forward in the pipeline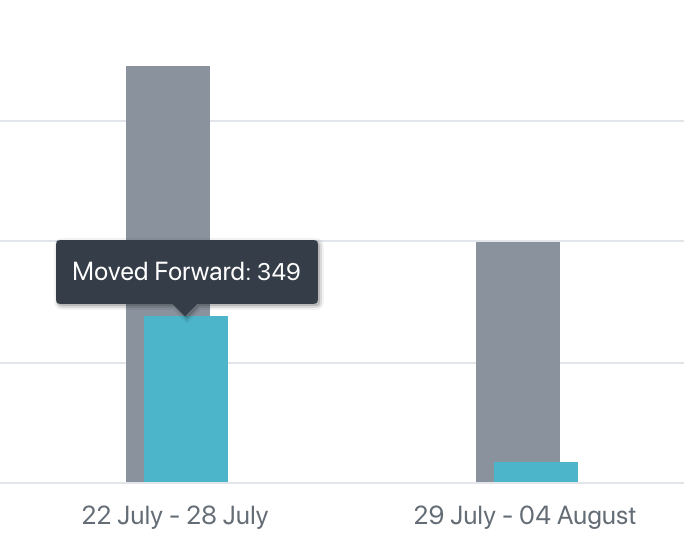 Tabular data
Exact numbers are detailed in the table underneath the bar chart. You'll see a breakdown of total candidates and those that have moved forward from the applied/sourced stage during your chosen date range.