If you don't have a resume for a candidate yet, but want to consider them for a position you can manually add their details to a job by following the below steps:
Navigate to one of the job's stages
Click Add candidates in the upper right and then click Enter details manually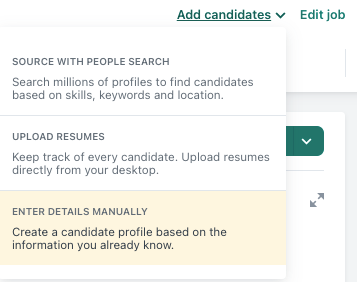 Enter the candidate's details in the form that appears and click Create candidate
Important: The candidate will be added to the stage that you are currently viewing. Make sure that you are looking at the relevant stage when adding the candidate.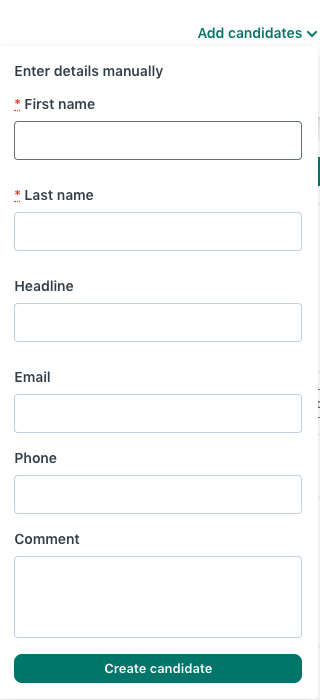 You can add a resume or any other additional information about the candidate at a later time by editing the candidate's profile. Open the candidate's profile and click the three dots at the top of the profile and select Edit candidate in the menu that appears.