When you set up a job in Workable a custom shortlink will be created for that job. This link can be used to post to any board and direct the candidates to your recruiting pipeline for that job in Workable.
The shortlink is located in the Find Candidates tab of the job editor (at the bottom of the page).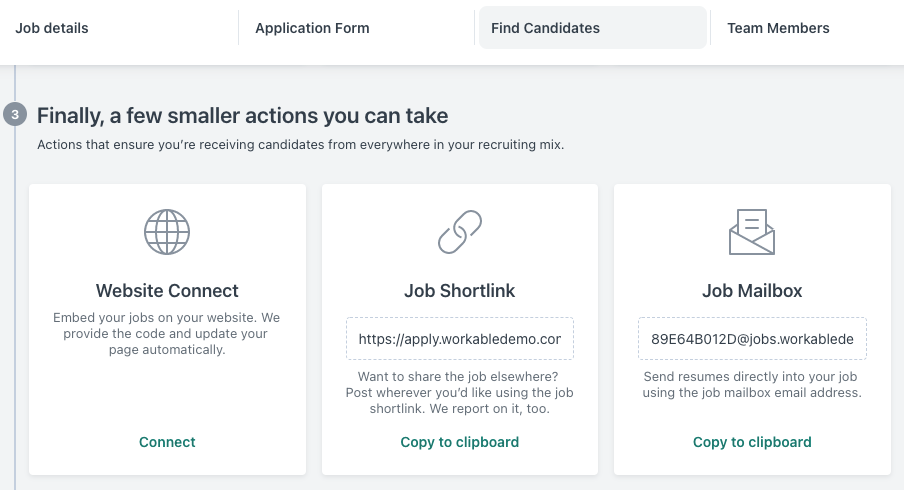 This link can be used in the following ways:
Copy and paste the link to share on social and professional networks or with contacts via email.
Insert the link into job posts that you create on any job board outside Workable. Either paste it into the job description text or in the separate field some boards provide specifically for directing candidates to your website to apply.
The job shortlink tracks the source of the candidate's application. When someone applies to the job from a website where the job shortlink was used, this website will be displayed as that candidate's source in their Timeline or your Candidate sources report.
Note: The job shortlink links to this specific published position on your Workable careers page. When you unpublish the job the link is automatically deactivated.