All users
except Reviewers & External Recruiters
All plans
Yes, for custom 'Yes/No' questions on the application form, you can choose to automatically disqualify candidates who answer "No".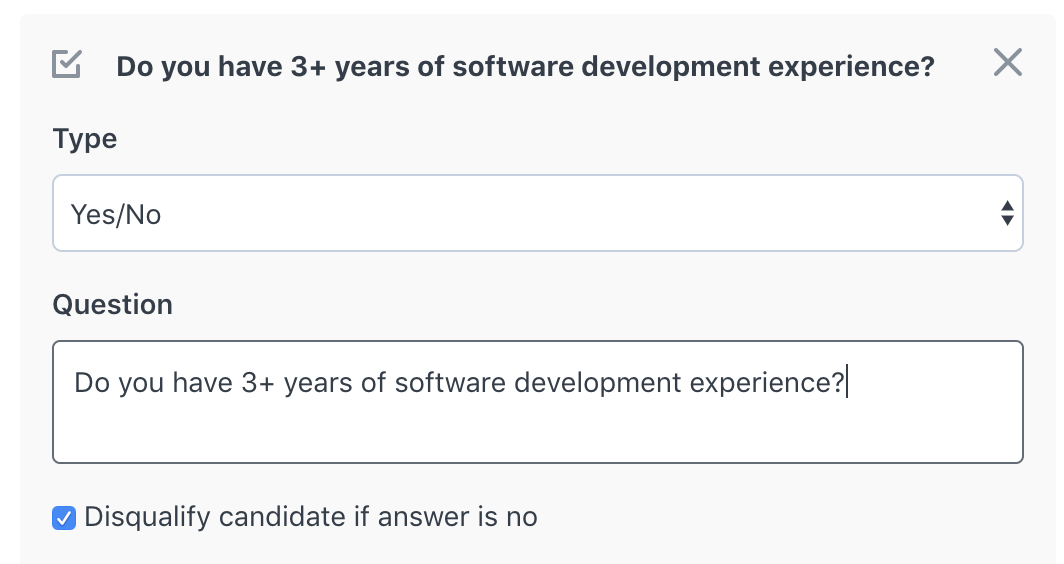 When a candidate answers with "no":
they receive an application confirmation email
they are added to your Workable account under the Disqualified tab in the Applied stage
the candidate does not know that they have been disqualified
Email disqualified candidates when you're ready to let them know that you won't be proceeding with them.
You can revert disqualified candidates to be qualified if necessary.