For custom 'Yes/No' questions on the application form, you can choose to automatically disqualify candidates who answer "No". The most common use cases:
Auto-reject candidates which do not meet specific criteria/experience/qualifications
Auto-reject applications outside of your region (e.g. question "Are you based in the UK?")
Notes
1. Knock-out questions are supported only for Yes/No types of questions.
2. You can enable multiple knock-out questions at the same time. The candidates will be disqualified if the answer is "No" for at least one of the questions.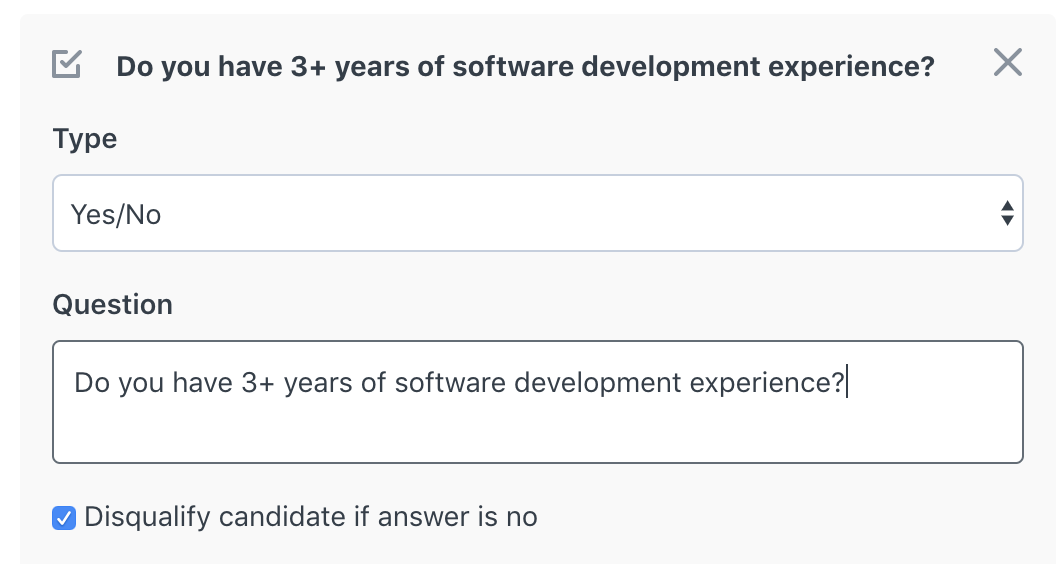 When a candidate answers with "No":
they will still receive an application confirmation email
they are added to your Workable account under the Disqualified tab in the Applied stage
the candidate does not know that they have been disqualified
an X will appear next to the question/s displaying that this was the reason for the auto-disqualification

Contacting disqualified candidates
Email disqualified candidates when you're ready to let them know that you won't be proceeding with them. Better yet, use automated actions making sure you enable the setting to include disqualified candidates by application answers when you select the Applied stage.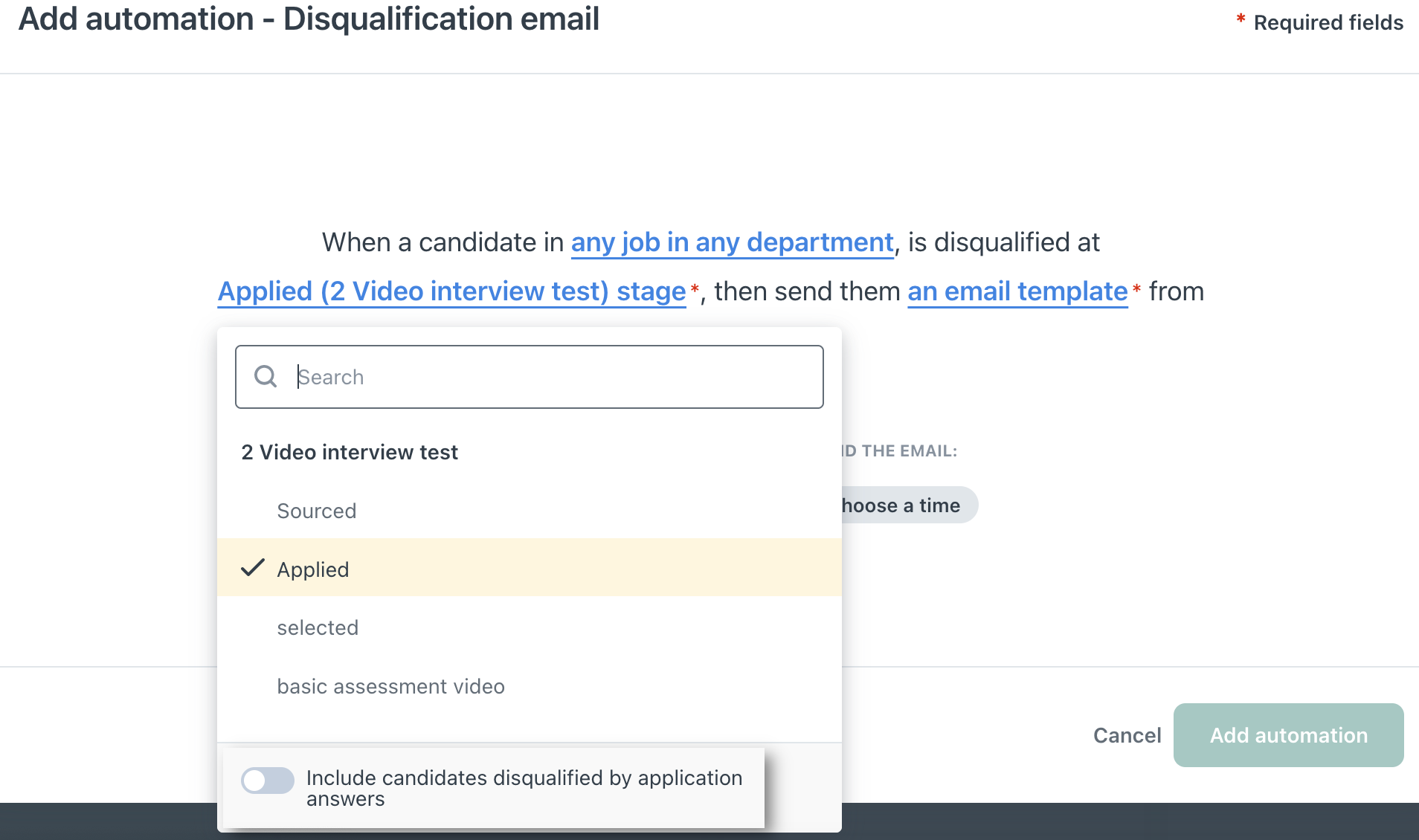 You can revert disqualified candidates to be qualified if necessary.
Reporting
The Activity report will include a distinct activity labeled "Auto-disqualified" for candidates who were disqualified as a result of a knock-out question. As this is a system-generated action, no user will be indicated as having taken it.
Download the report in a CSV and then filter externally (in Excel) by the activity "Auto-disqualified".

Alternatively, visit the Activity Stream and select the Auto Disqualified candidate filter.

FAQs
Is it possible to auto-disqualify candidates if the answer is "Yes"?

Currently, the auto-disqualification tool only triggers with a 'No' answer. Consider rephrasing your question into a "No" answer type to disqualify those candidates.
How can I see which questions disqualified a candidate?

To see which questions triggered the auto-disqualification for a candidate locate the Answers section at the bottom of their profile. An X will appear next to the questions that triggered the disqualification.