Application forms are attached to specific jobs you're recruiting for. In the Application Form tab of the job editor you can customize the form to suit the job's needs.
A basic preview is shown to the right. To the left side of the page you can customize the form for the job you're setting up. The small arrow between the columns will reveal a full preview, which is the application form as it would be seen by a candidate.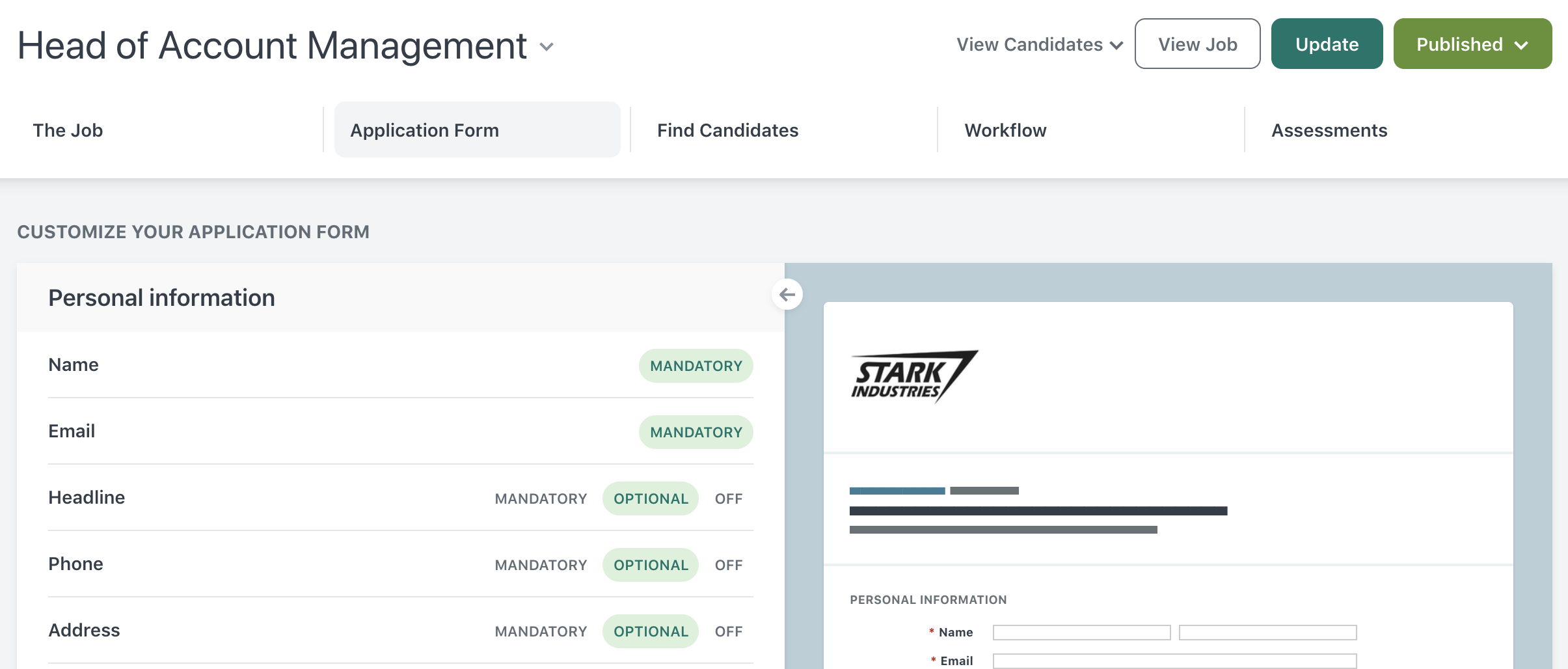 Decide on the information you require from candidates and choose to make the request:
Mandatory: candidates must include this piece of information in order to submit the application
Optional: the field will be included on the form, but supplying this information is not a requirement
Off: this will remove this field from your application form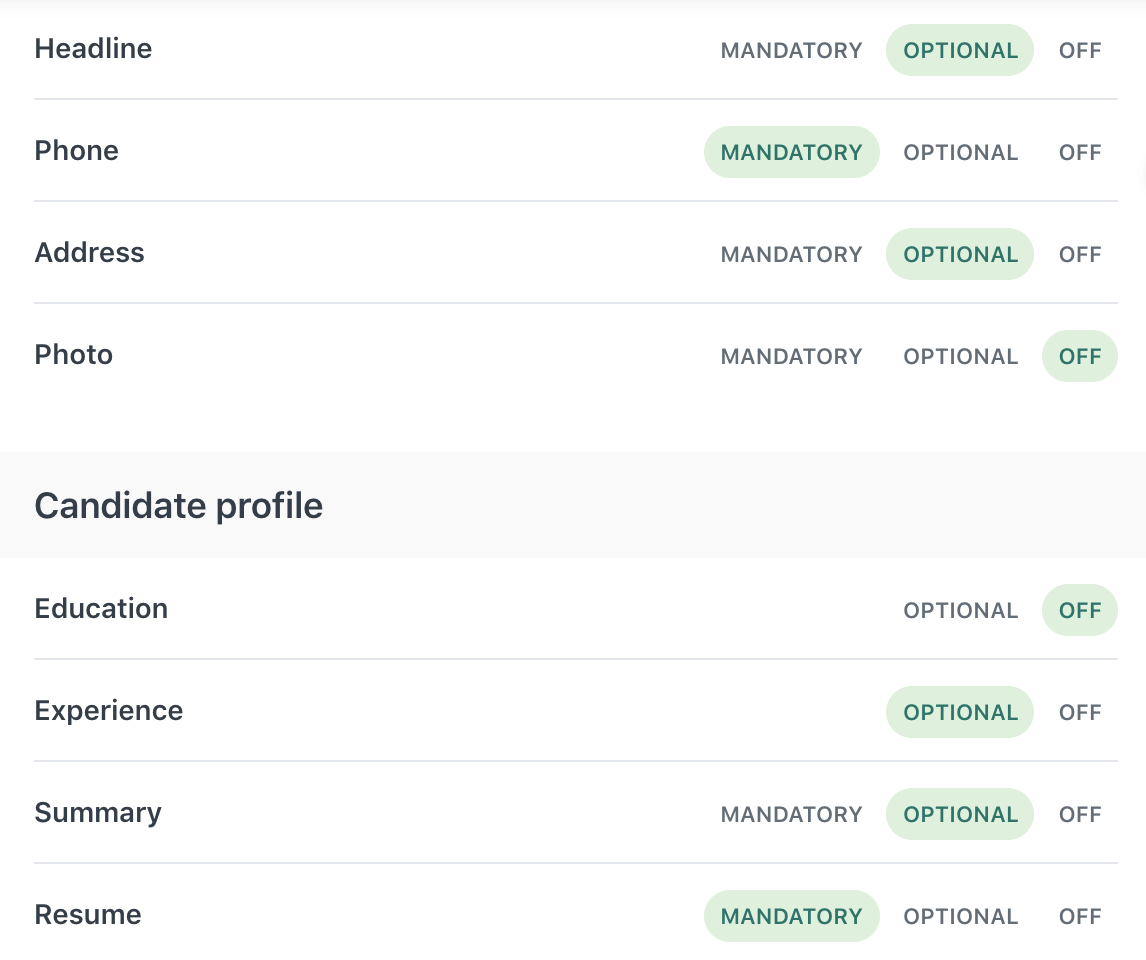 If you'll keep these settings consistent as you create more jobs, check the box at the bottom of the page to "Keep this setup for my future jobs".

The Mandatory/Optional/Off settings that you've selected will automatically be selected when you create jobs after this.
The second half of the application form provides the option to add custom questions. All custom questions require a response.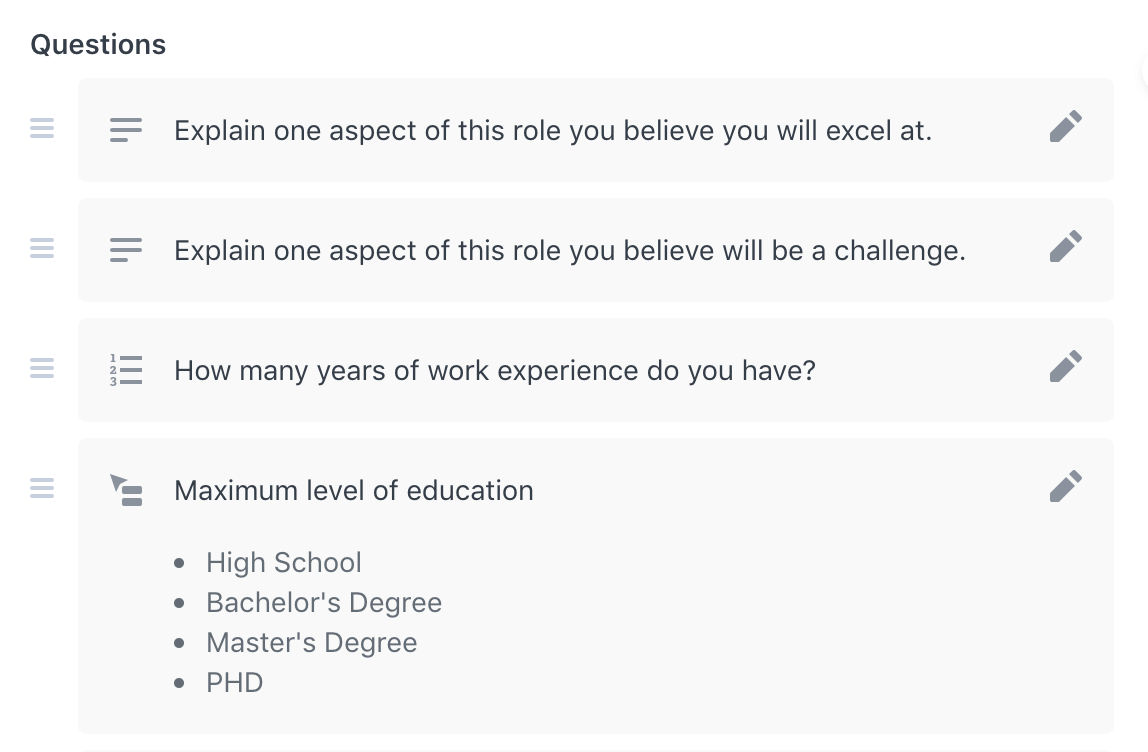 Custom questions are not carried over as you create new jobs in Workable. However, if you've used a question in the past, simply type a word or two from that question into the field. A list of all the questions you've asked which contain that phrase will appear.
Select the question to add it immediately. Here we've typed "experience" and all our previous questions containing that word appear.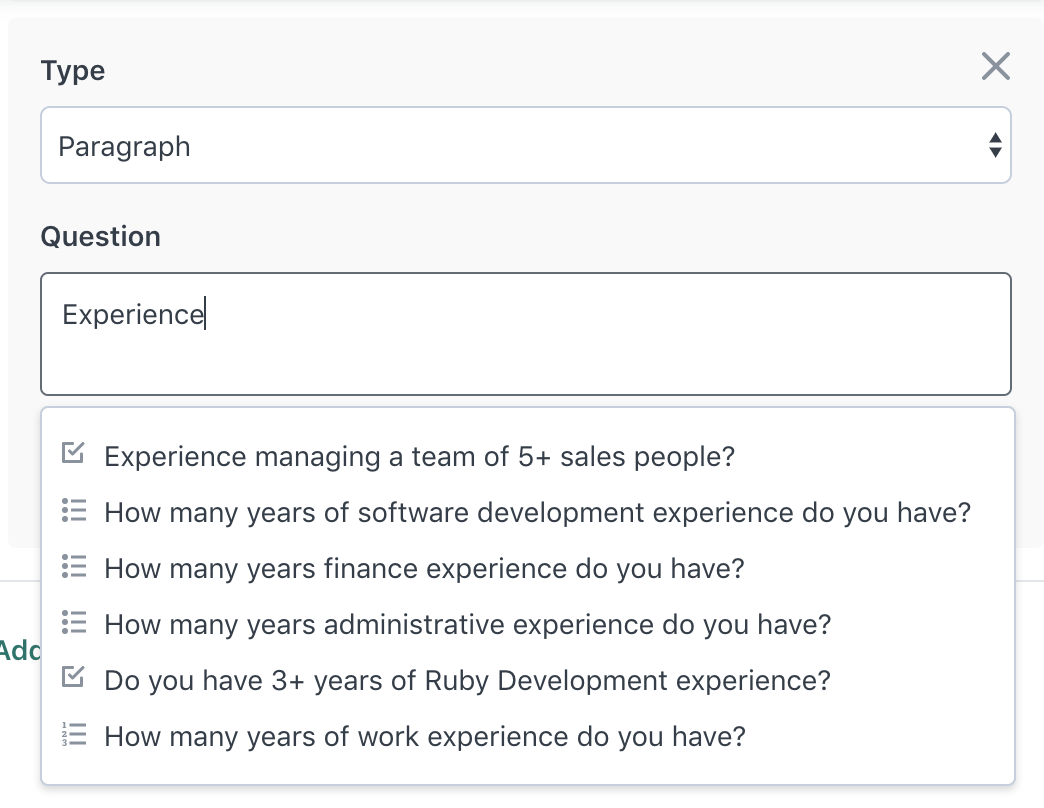 Choose "use requirements as questions" to add all the requirements listed in the job description as Yes/No questions. Requirements must be listed in a bullet point format in the job editor for this option to appear.