You can restrict the timelines of hired candidates from new users on your account. You may want to do this so that new hires are not able to view the text of comments and evaluations that were left on their profile. And to protect the privacy of others at your company.

Adjusting the visibility setting
This option is on by default but can be adjusted by Admin users. Visit the profile icon menu and navigate to Settings > Privacy.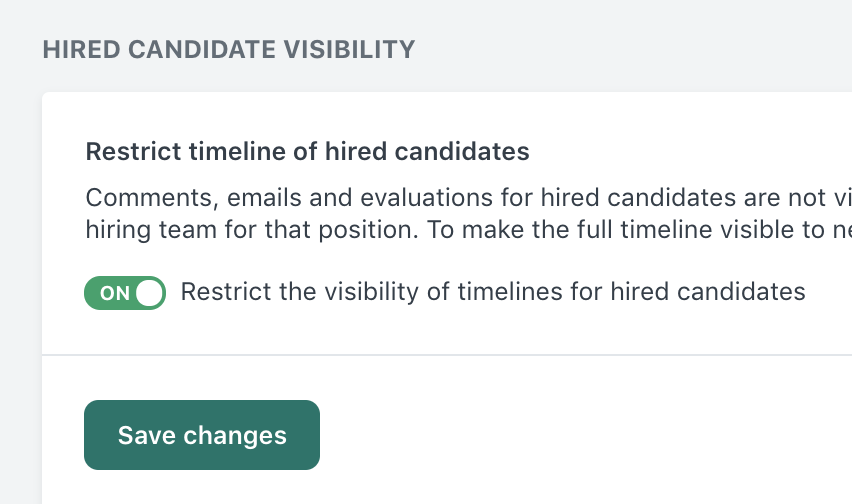 Candidates that are affected:
Anyone in the Hired stage of any job
Account users that are affected:
Anyone (regardless of their permission) added to your account after candidates have been moved to the Hired stage
What account users see
This feature only impacts candidates who were hired before the new user was added to your Workable account. Candidates hired after the user is added to the account will be visible as usual.
When a candidate's Timeline is restricted, new users on your account will see the text of the candidate's Timeline blurred out: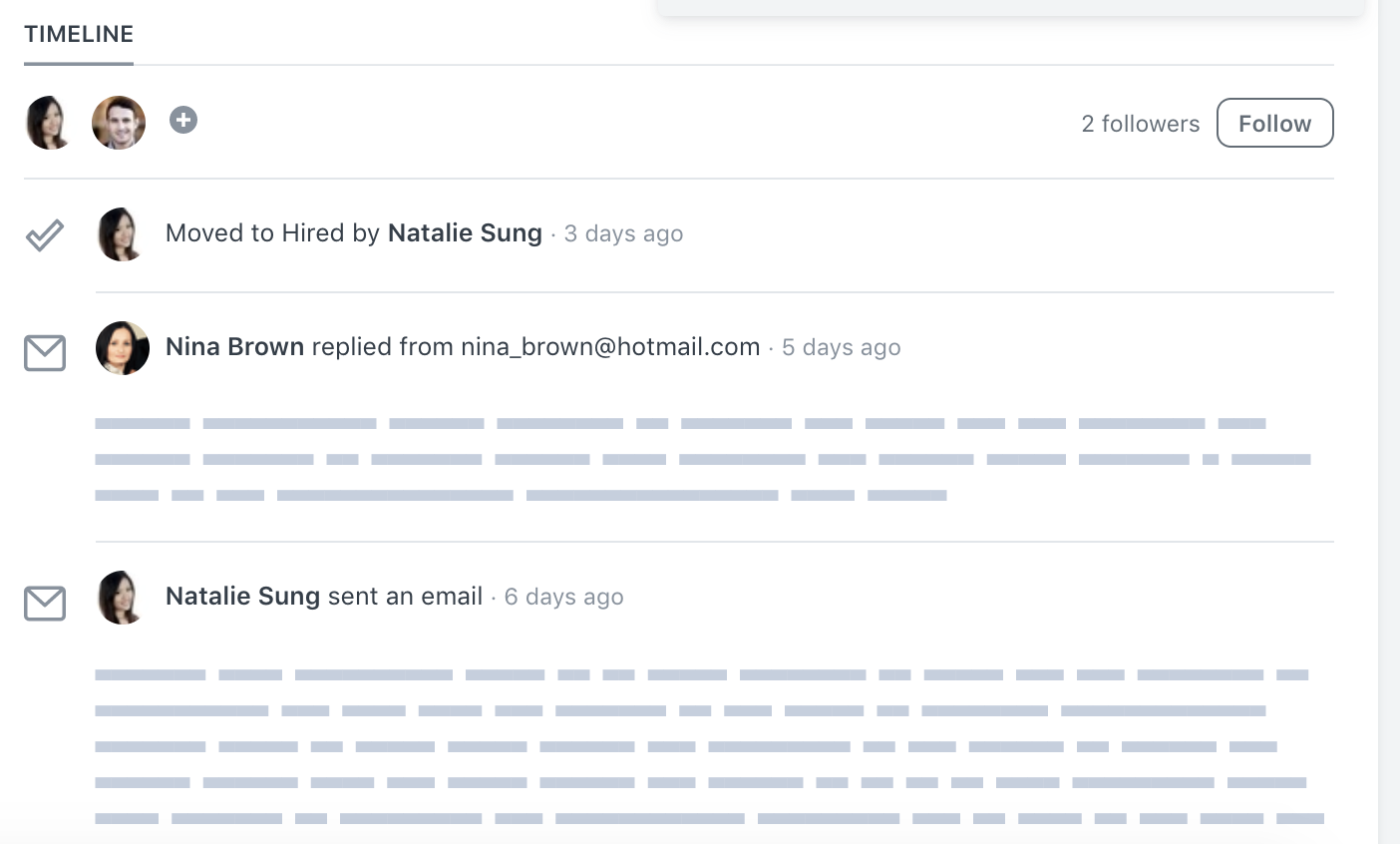 Manage timeline visibility
Super admins or Recruiting admins who were existing account members at the time the candidate was hired or have been granted access to hired candidates at a later stage, can grant or revoke access to specific candidates' Timelines.
This candidate has been moved to the 'Hired' stage of the Workable pipeline. As the restricted view is on by default, the 'eye' icon is displayed in the menu bar. Clicking the icon will reveal the hiring team members who have access to view the full profile.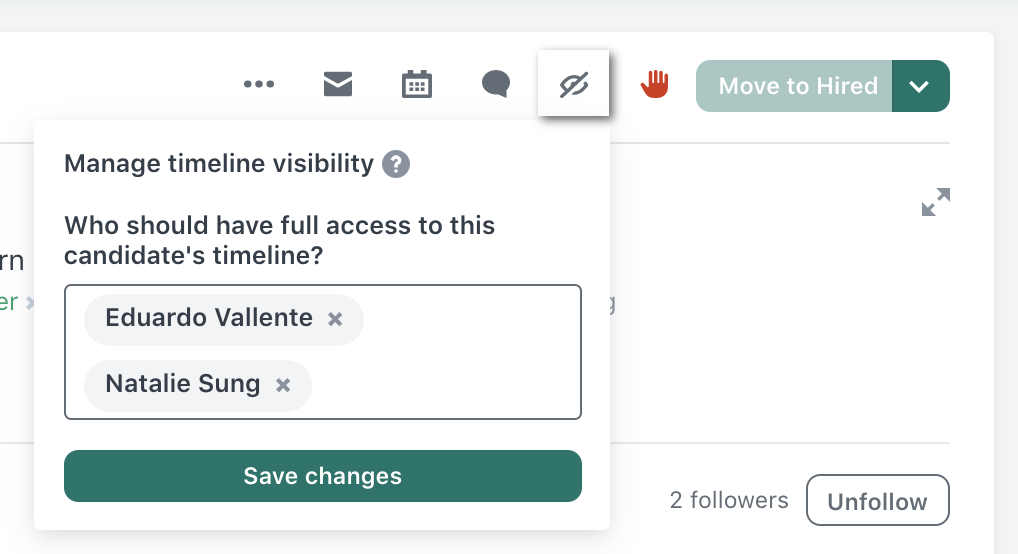 To add members, click in the panel and type their names. Those who are already members of the hiring team for this job will be auto-suggested as you type.
To remove members from this list, click the small X next to their name.