Important: For some paid job boards (i.e. CV-Library), you won't be able to edit specific attributes like job title, location, or industry while the posting is active. If you proceed with the changes the posting will be removed from the premium job board and it will be non-refundable.
You can edit any job and application form at any point in the recruiting process, even if the job has been published. Any listings you have on free or premium job boards will be updated automatically.
How long does it take for a job update to reflect on the job boards?
It can take 6-24 hours for the changes to be visible across all free job boards. Most premium job boards reflect changes instantly or within a couple of hours.
Go to the dashboard, find the appropriate job, click on the three dots at the top right of the pipeline and select Edit job from the dropdown menu: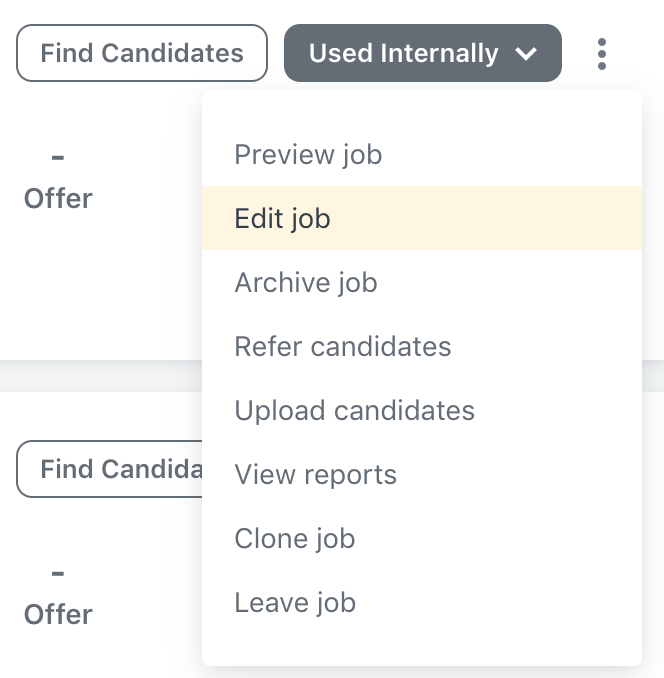 In the job editor, you can adjust the job title, description, application form, advertising location, and more.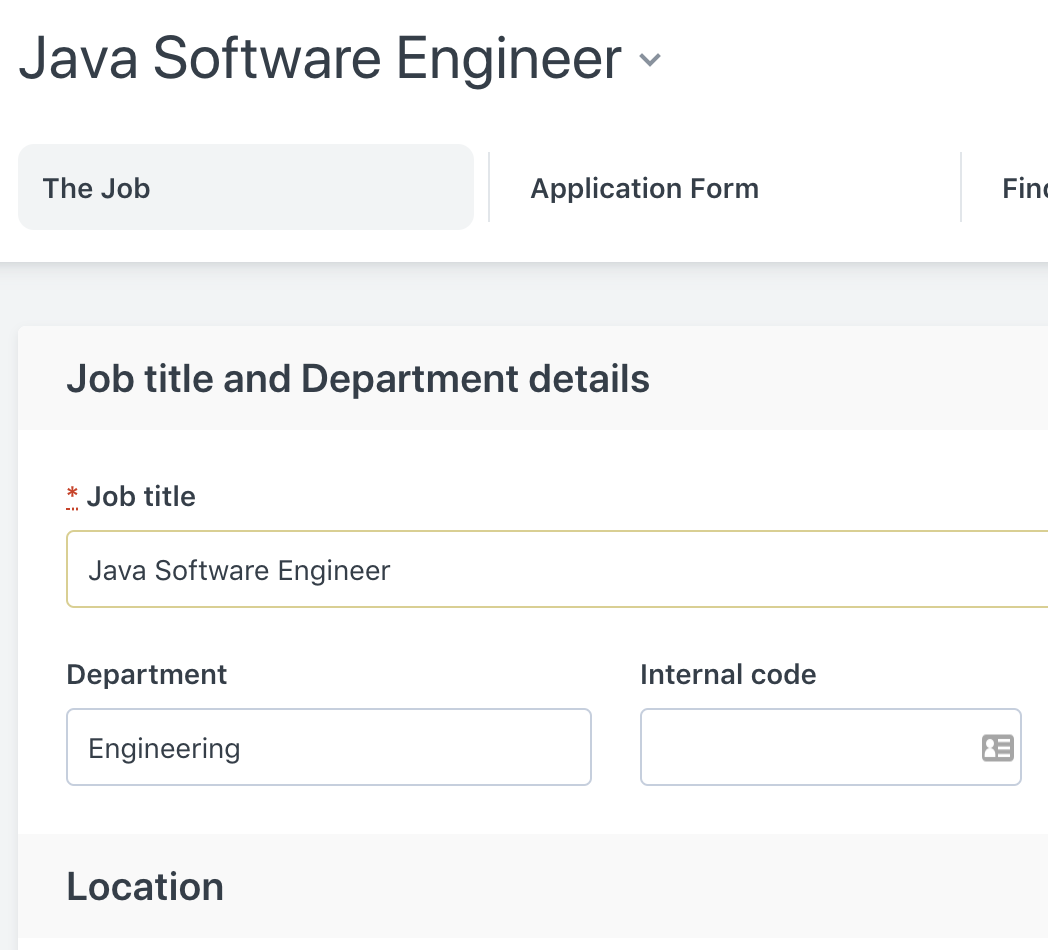 Make the changes you need and when you're ready, click the Update button – you'll see one at the top and the bottom of the page. Your Workable careers page will also be updated, along with any pages powered by the widget or API.