An export option will appear to the upper right when viewing a report. You can export the data in a CSV or PDF file.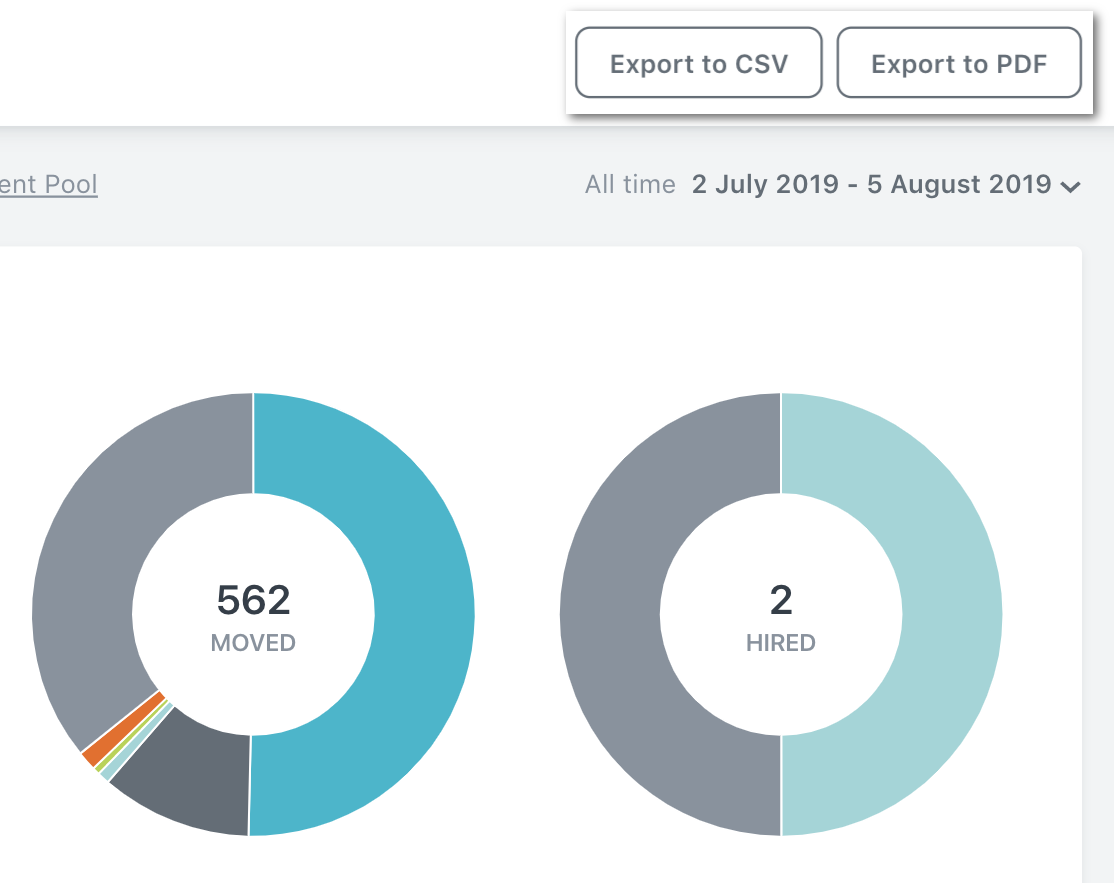 Upon exporting, a file will be downloaded (on the spot or sent to your email) containing the information in the report based on the filters you have set. For example, filtering a report for the jobs in a Marketing department within the past week will result in the export including only that filtered information. You can change the filters at any time.
CSV Export
CSV files will export your data in a 'raw' form. This is the best option if you need to be able to manipulate the data in a spreadsheet. Check this guide on how to open a CSV file in Excel.
PDF Export
PDF files will create a copy of the information you see on your screen, including any graphs and the data you see below them. This is the best option if you want to share reports with coworkers.