If your company is required to comply with EEO/OFCCP regulations, you can rely on our easy-to-use tools. We'll help you create and deploy a fully compliant application process. You can enable EEO/OFCCP options regardless of your plan. This feature only impacts jobs that are located in the US.

Managing compliance settings
If you're an admin for your Workable account, you can manage your EEO/OFCCP options from your Compliance section. Access to Compliance options is given to account administrators only. Click your profile icon at the top right of the screen and then Settings >Compliance.
In the EEO section, enable your EEO and OFCCP (for Federal Contractors only) Survey & Reporting options:


What applicants see
Once enabled, your applicants will have the option to fill out the voluntary survey right after applying for a job that is located in the US.
While both feature options help you monitor your candidate demographics, EEO focuses specifically on ethnicity and gender and OFCCP adds to the existing survey federally approved questions about Veteran status and disability.
These questions and the available answers are written by the US government and as such are not editable in order to remain in compliance.
In addition to the details outlined below, accompanying text appears to the candidate and provides more information and context about each section of the survey.
EEO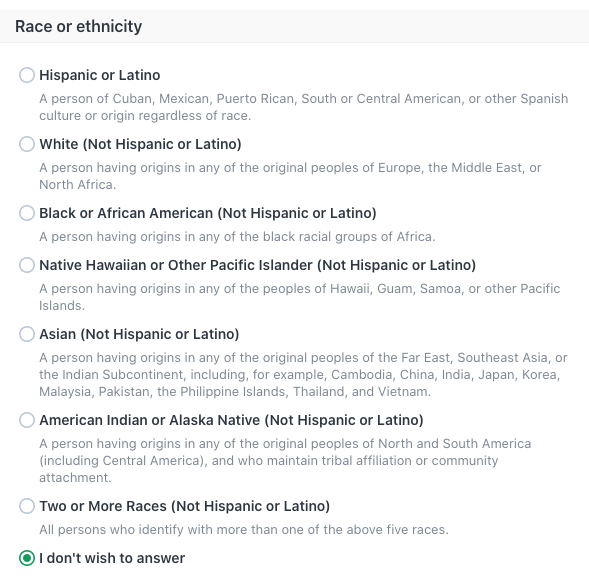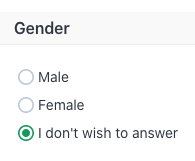 OFCCP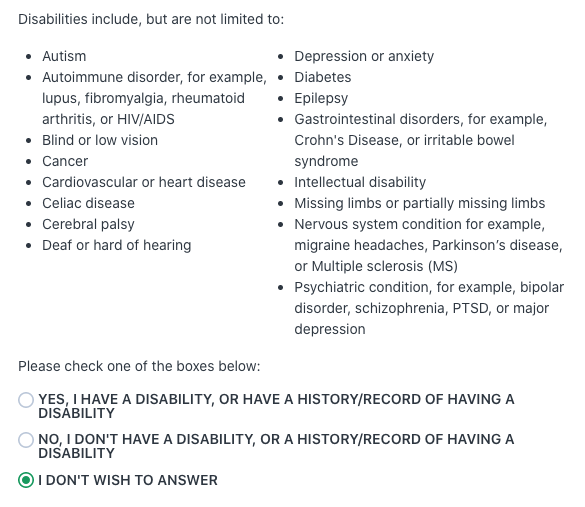 Should candidates decide to skip the survey, Workable will send them an email with a friendly reminder to come back and complete the survey at a more convenient time: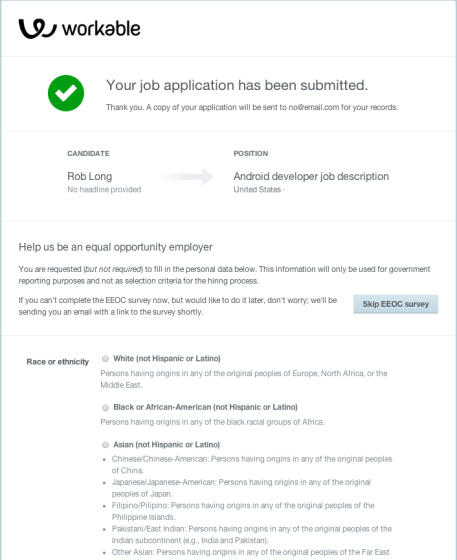 Providing a disqualification reason
When EEO/OFCCP is enabled on your account you will be required to give a reason every time a candidate is disqualified. This will only apply for jobs located in the US. The disqualification options will vary depending on the stage of the applicant. Click 'other' to provide custom reasons for disqualifying a candidate.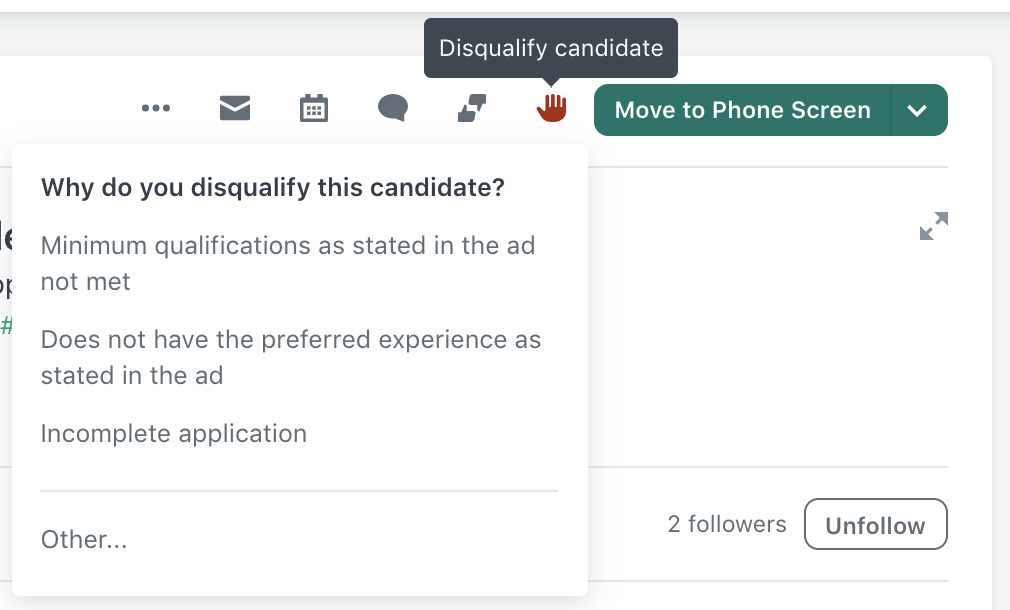 If you disqualify candidates in bulk you can still select a disqualification reason, but the same reason will be applied to the entire group of candidates you selected.
Note: You can choose to automatically disqualify candidates when they answer 'No' on a Yes/No application form question. These candidates will also be assigned a corresponding reason for disqualification, for example 'Does not have the preferred experience as stated in the ad'.
Detailed reporting
Workable tracks and records responses to the applicant surveys to provide detailed data reports. The reports can be found in the EEO/OFCCP reporting section on the "Reports" tab at the top of your screen.
To see the detailed results per candidate a Super admin will have to export the data by clicking "Export data per candidate to CSV" in the upper right:

The exported report contains detailed information with the name of the candidate, their email, the position they applied for, application date, gender, race, disability and Veteran status (if provided by the candidate), disqualification reason and the disqualification date if the candidate has been disqualified.