The Company profile section is where you can manage branding aspects of your Workable account.
Adjusting the company profile settings
If you're an admin for your Workable account, you can customize your company profile from your account settings. When you log in to Workable:
Click your profile icon in the upper right and go to Settings
Select Company profile
When the account was set up, you or the first account administrator provided a company name and website address. These are pre-filled here, but you can update them when and if you need to.
Note: If you try to update the company name while you have active postings the system will generate an error message. Contact us to make the name change for you.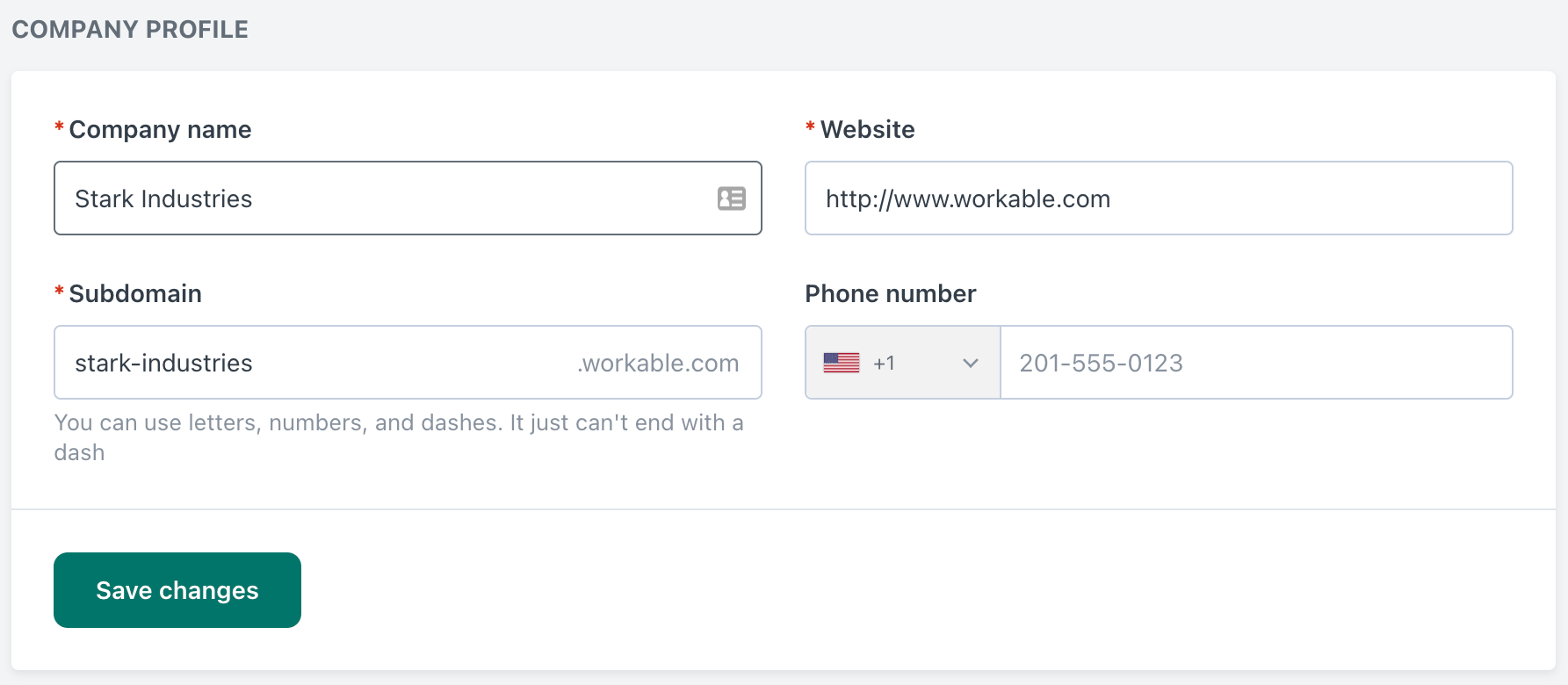 The subdomain of your Workable account is a part of the unique web address that is set automatically by Workable as soon as you create your account. Your Workable careers site will look like this: apply.workable.com/[subdomain]
Customize the last part of the address by entering your preferred name in the subdomain field.
Note: You can't change your subdomain when using Single sign-on (SSO). Contact your Account Manager or success specialist to coordinate the process.
Adjusting the company identity settings
To brand the careers page and other candidate-facing pages, upload a company logo and description.
Click Upload a file to select and upload a logo from your desktop or drag and drop the file. Workable will automatically resize it to make sure it fits well with the custom themes. Please note, that logos work best on a white or transparent background.
Add a company description introducing your company's mission and values. This description is shared on some job boards and on candidate communication like the welcome page for Video interviews and Assessments. If you are using Language kits this is the place to add a company description in multiple languages.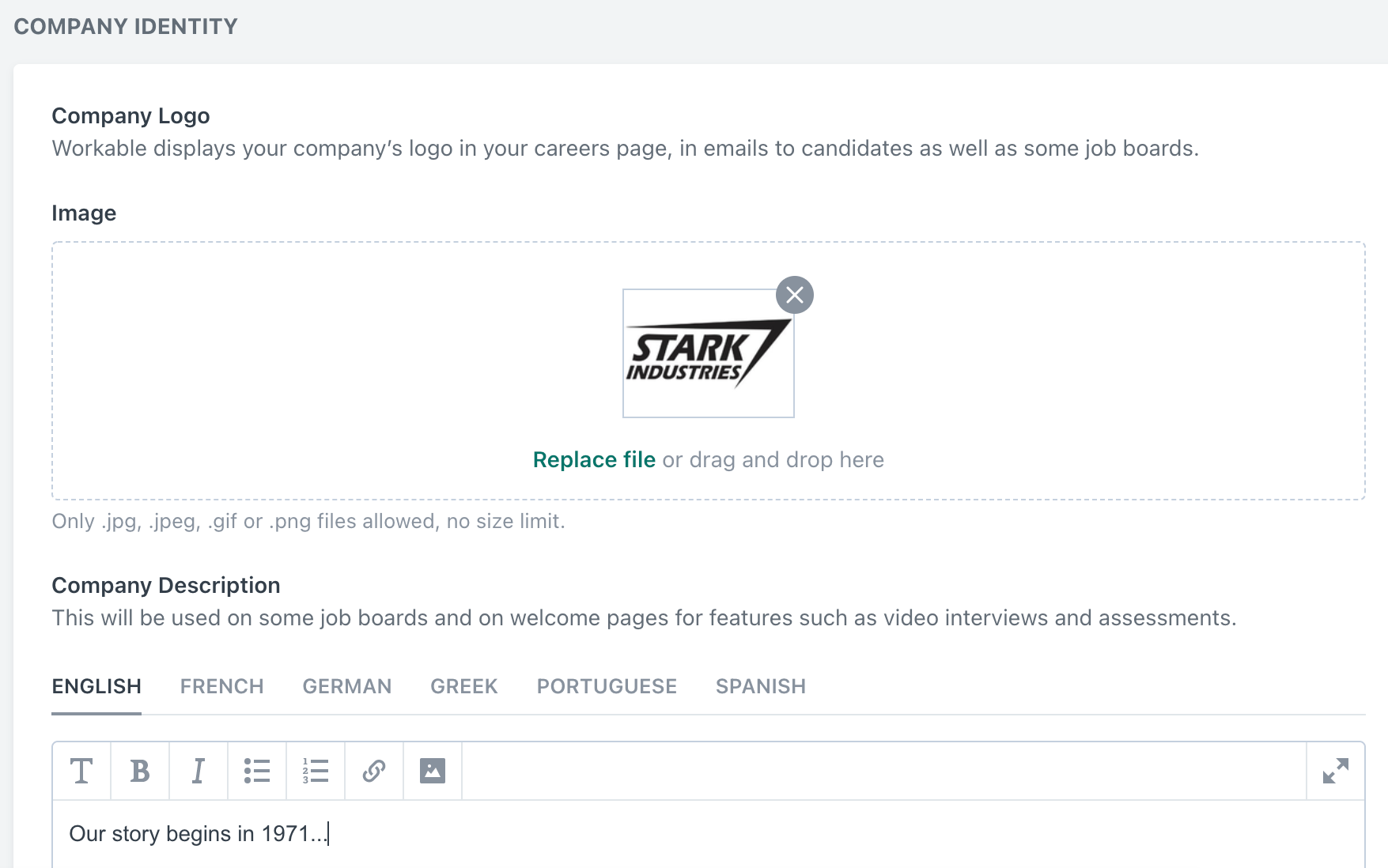 Do you still see your old logo even after updating it? Check more here.
Adjusting the social sharing details
Finally, consider including a social sharing thumbnail. Upload an image that will appear as the thumbnail when you share jobs on sites like LinkedIn or Twitter. Write a brief description of your company to be displayed under the thumbnail image when sharing on social media sites.