The offboarding process can be initiated by HR admins in order to formally separate an employee from your organization. Offboarding sets the employee's profile status to "Inactive" and further action cannot be taken to reverse it.
Important: When an employee is offboarded, their access to Workable will be terminated completely. A new profile shall be created in case the employee needs to join the company again.
In order to offboard a published employee, HR admins need to follow the below steps:
Select the Offboard action from the profile actions menu
Select when the offboarding will happen; can be scheduled on a specific date or executed immediately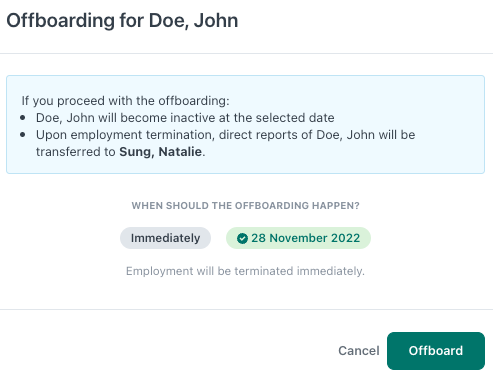 Upon employment termination, direct reports of the offboarded employee (if any) will be transferred to their line manager. In the below example, John's direct reports will be transferred to his line manager Natalie.