Before your start date, your employer will send you a warm welcome and inform you about the necessary tasks to complete for a successful first day. The email will look like this: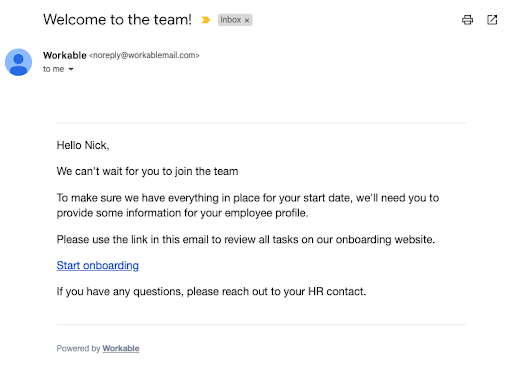 Click Start onboarding to access your personalized onboarding website and view your tasks. The link will expire on your start date so make sure you complete all tasks before that date.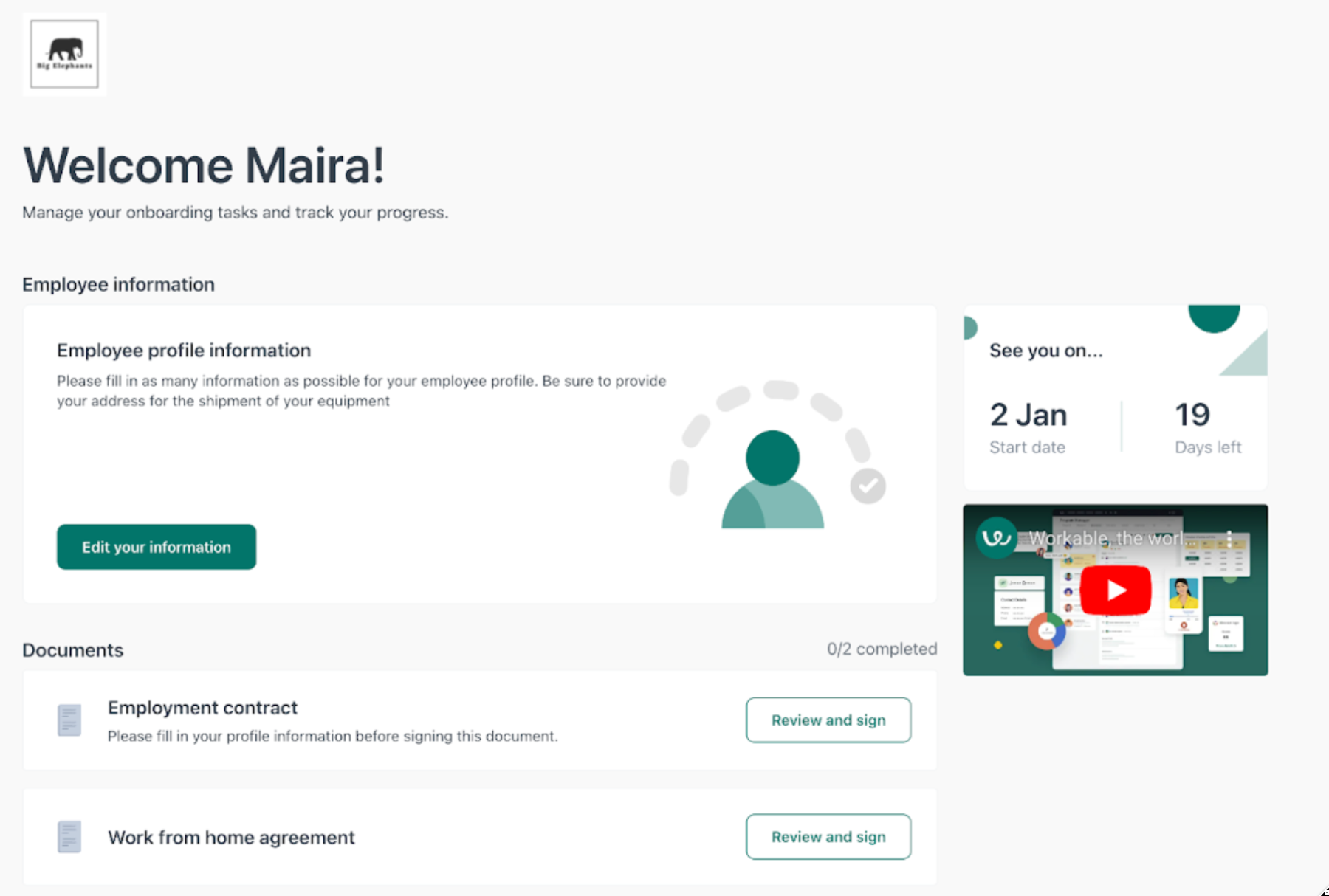 Complete profile details
Once you click Edit your information you will be directed to a form where you can provide your employee profile information. The profile template enables you to upload a picture and fill out fields in each section.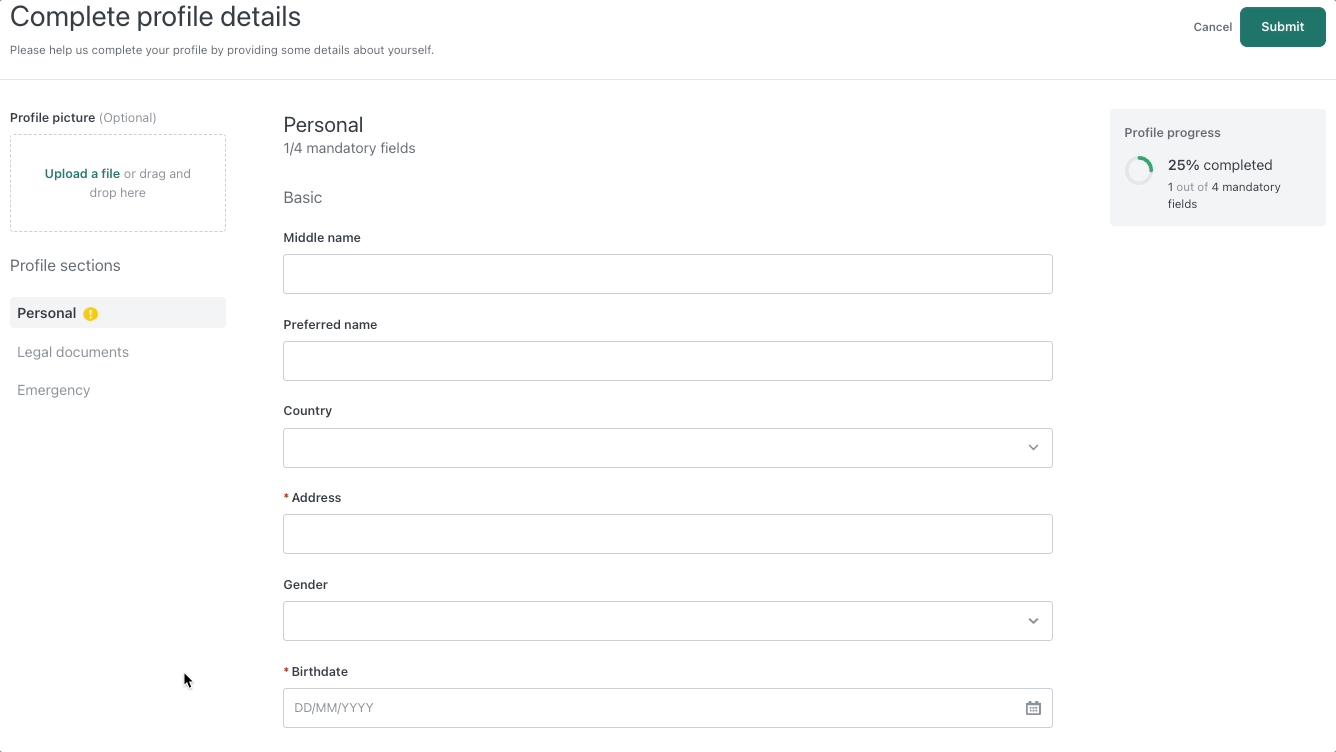 Make sure you fill out all the mandatory fields (they will be marked with a red asterisk). On the right side, you can see your progress in filling in mandatory fields.
Once you are done click Submit to save your profile information.
Sign documents
Documents that require your signature or need some details before they are signed by others will appear in the Documents section of your onboarding website.
Pending:
These documents need to be signed by others in your company before you get to sign them. Once they are ready for signature you will be informed via email.
Details needed:
These documents require some additional details from you before they are signed by others in your company. Click Provide details, fill in the information required and click 'Done'. The documents will remain pending until they are signed by your company stakeholders.
Ready to sign:
These documents are waiting for your signature:
Click Review and Sign.
If any information is required before you sign the document, you will receive a prompt to add them at this step of the process.
Once the document opens click Get Started to review and sign it. You may be requested to fill in some information.