Yes. If you have set up an integration with one or more third-party video interview or assessment providers you will be able to see two dedicated automation templates for this use. When you've selected the template, click on the highlighted words to adjust how the automation should work.
In this example, we're completing a "video interview" automation.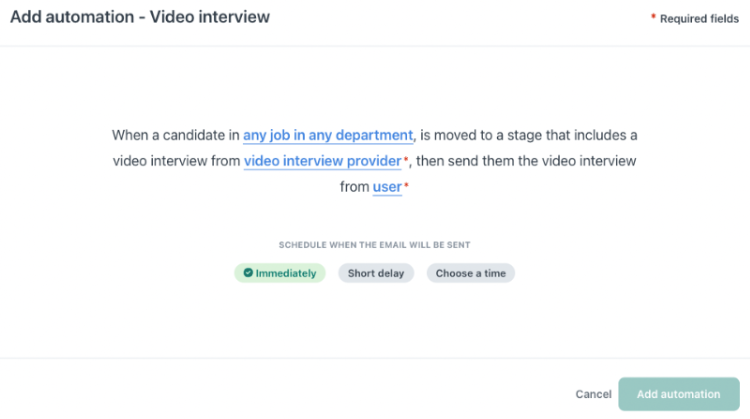 Select the job or department for which this automation should trigger
Select the video interview/assessment provider; available for selection will only be providers that your account has an active integration
Choose the sender; available for selection will be Admins as well as Hiring Managers and Recruiting Admins of the selected jobs. The option "User that performs the action" will not be available here.
Note: If the provider selected is Sparkhire then users available for selection will only be those that have a valid Sparkhire token and therefore can send video interviews.
Set the timing for when the email is sent automatically. The email with the test link is sent from the provider so you won't be requested to provide an email template during this setup.