Best for: Sourcing recent graduates from bootcamps
Features: Export candidates to Workable
Support: support@prentus.co, +1-786-280-0764
Prentus helps match recent bootcamp graduates to companies that are hiring. Join Prentus to access bootcamps' networks and find candidates who have successfully completed programs.
When Workable and Prentus are connected, candidates can be exported to Workable jobs.
Setting up the integration
To connect your Prentus account:
Sign in to your Prentus account
Go to Settings
Click on the ATS section
Click on the Workable button and login to your Workable account to connect it
Select the stage to which candidates should be exported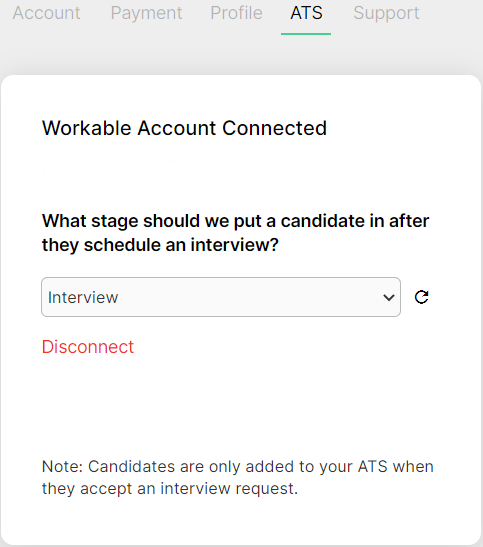 That's it! The accounts will be connected and candidates can be exported to Workable.
Exporting candidates
To export a candidate, you'll need to select a Workable job when running a candidate search in Prentus. If a Workable job hasn't been selected, the candidate cannot be exported. Jobs that are Published in Workable will appear for selection.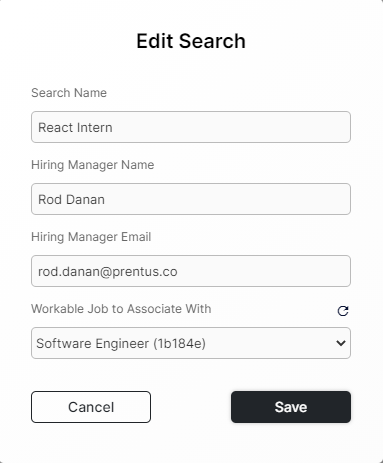 Schedule an interview with the candidate in Prentus. When they accept the interview their details will be exported to Workable. Exported info includes:
First and last name
Email
Headline (ex. Developer interested in Frontend Development)
Education (School Name, Major, Degree Type, Start and End Date)
Job Experience (Title, Start and End Date, Company Name)
LinkedIn URL
List of Skills
If an offer is sent to the candidate via Prentus, then their profile in Workable is automatically moved to the Workable offer stage. Further, if the candidate accepts the offer, they are moved to the Hired stage in Workable.