Workable's cognitive assessments follow a sophisticated methodology for scoring called IRT (Item Response Theory).
Candidates are compared against the average performance of all candidates that have done these tests. In order to present results, a T-Score is used.
Unlike a percentage score that one might receive on a school exam, a T-score is a score based on a grading model where average performance is always "50". Most T-scores will range between 30 and 70. A score of 64 does not mean that the candidate got 64% of the questions correct, but rather that they performed better than average.
A score of 30 is a very low score, a performance similar to the lowest 2% of all candidates globally.
A score of 50 marks a performance better than or equal to 50% of all candidates.
A score of 70 marks a performance better or equal to 98% of all candidates.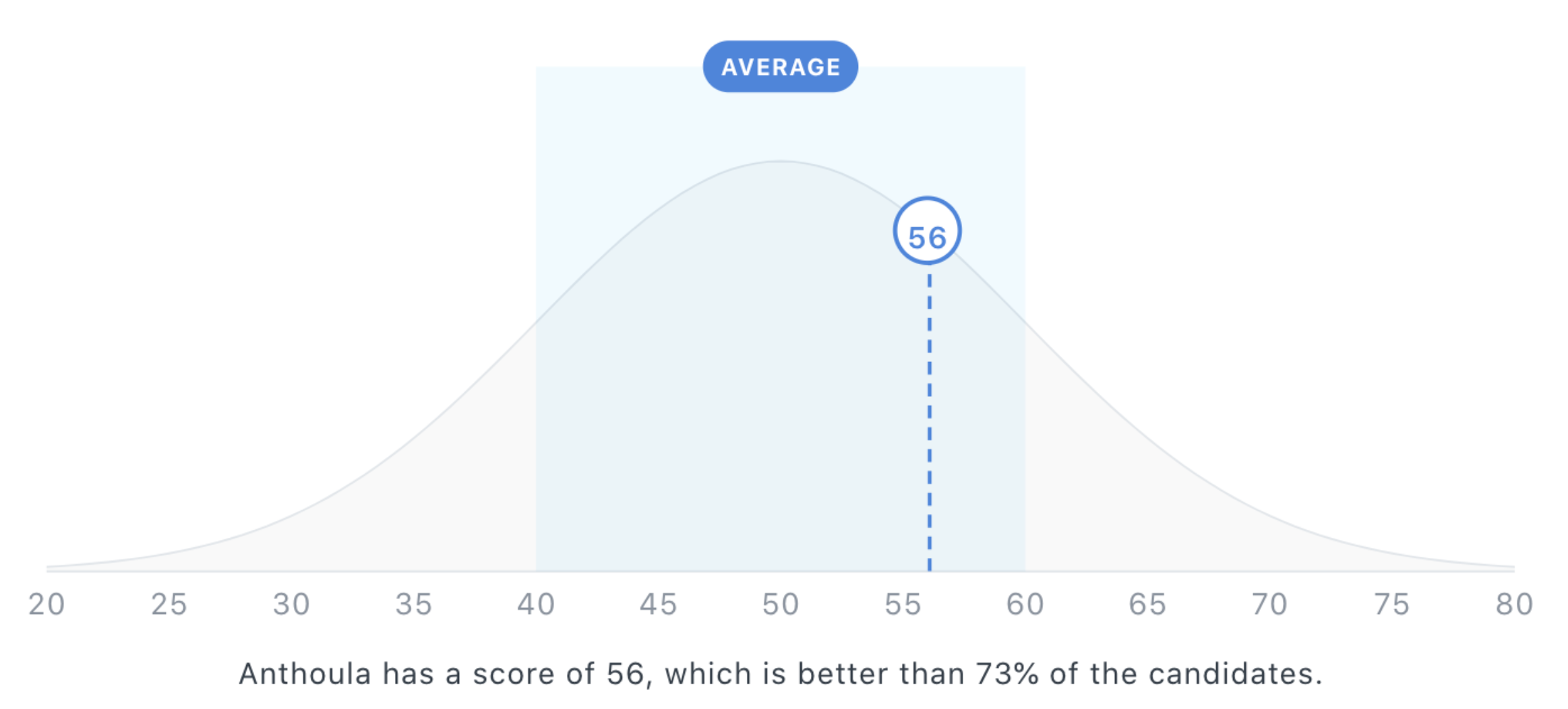 Since the results compare to all test takers across industries, job levels and geographies it can be helpful to look at the scores your specific candidates receive relative to each other. For example, you may find that 45 is a high score among your candidate pool, even though it is slightly below average compared to a global pool of candidates with different experience levels.
If a candidate is sent multiple cognitive assessments, a total average T-score will be generated on the timeline. This represents overall average performance across assessments.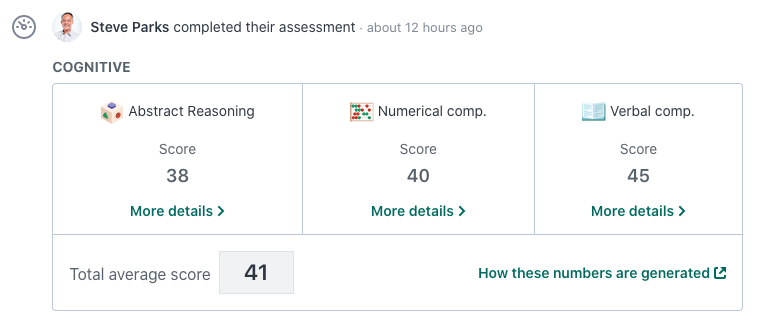 Select More details to see a full breakdown of the scoring.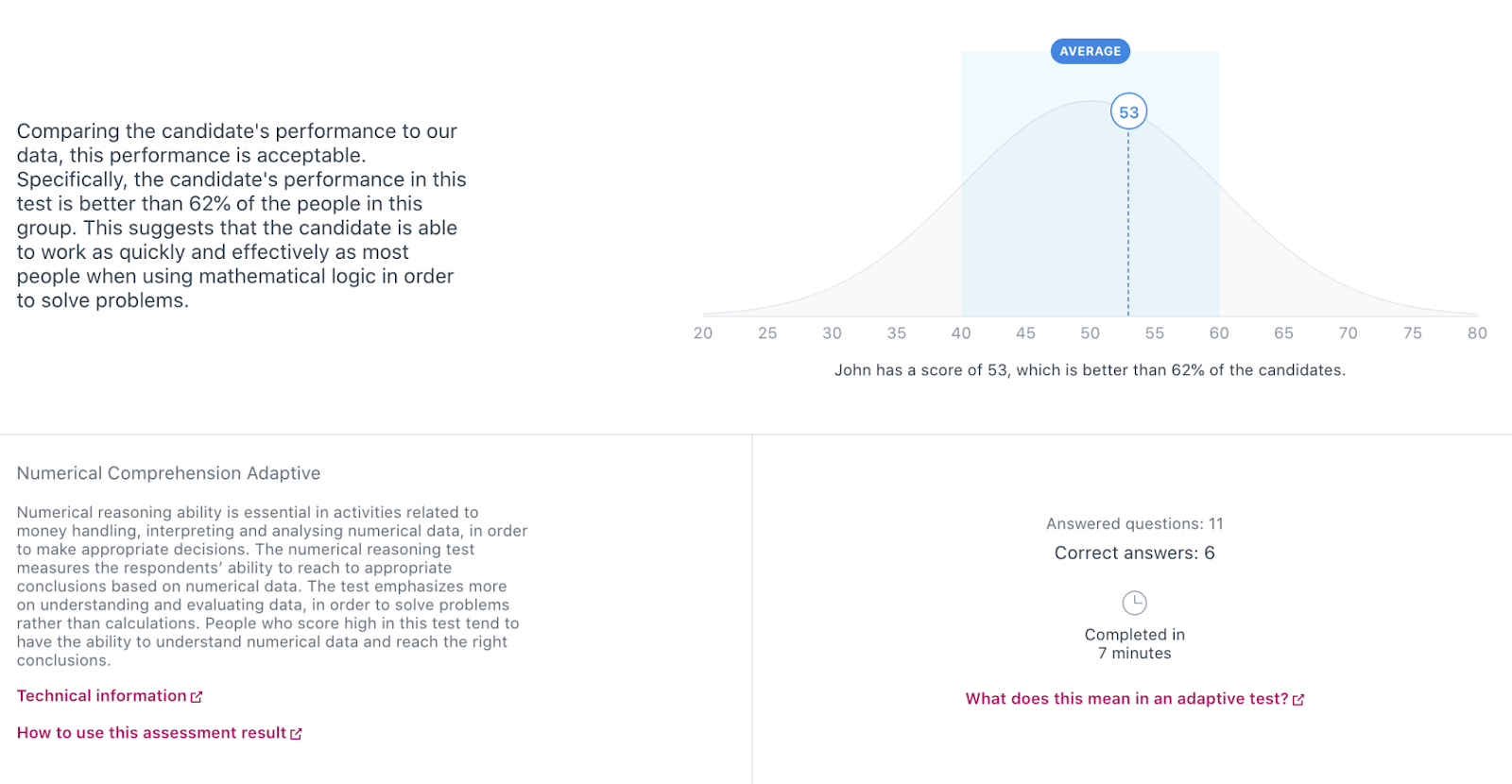 The overall average score also appears in the candidate preview for easy sorting and comparison.