Workable's cognitive assessments follow a standardized approach for scoring.
The average score for any cognitive assessment is always 50. "50" is the baseline for candidates who have the experience/education you're looking for in any given job. Workable assessments are adaptive so candidates who score 50 for an entry level job may have received easier questions than candidates who scored 50 for a senior level job.
The comparison group used to calculate scores is represented by candidates sitting the same test who all have similar education/experience, or by current job holders.
Comparison groups are constantly being updated to assure that each candidate is compared to an up-to-date and relevant sample. Scores are presented in T-score format.
A T-score is a standardized test score that always has an average score of 50 and a standard deviation of 10. It is a linear scale with equal units of measure.

In the above T-score scale, the candidate's score was 65. If the T-score was 50 then they would have performed at the average level compared to the group. This does not mean that the candidate only got 65% of the questions correct, but rather that they performed better than the average.
If a candidate was sent multiple cognitive assessments, a total average score will be generated on their Timeline.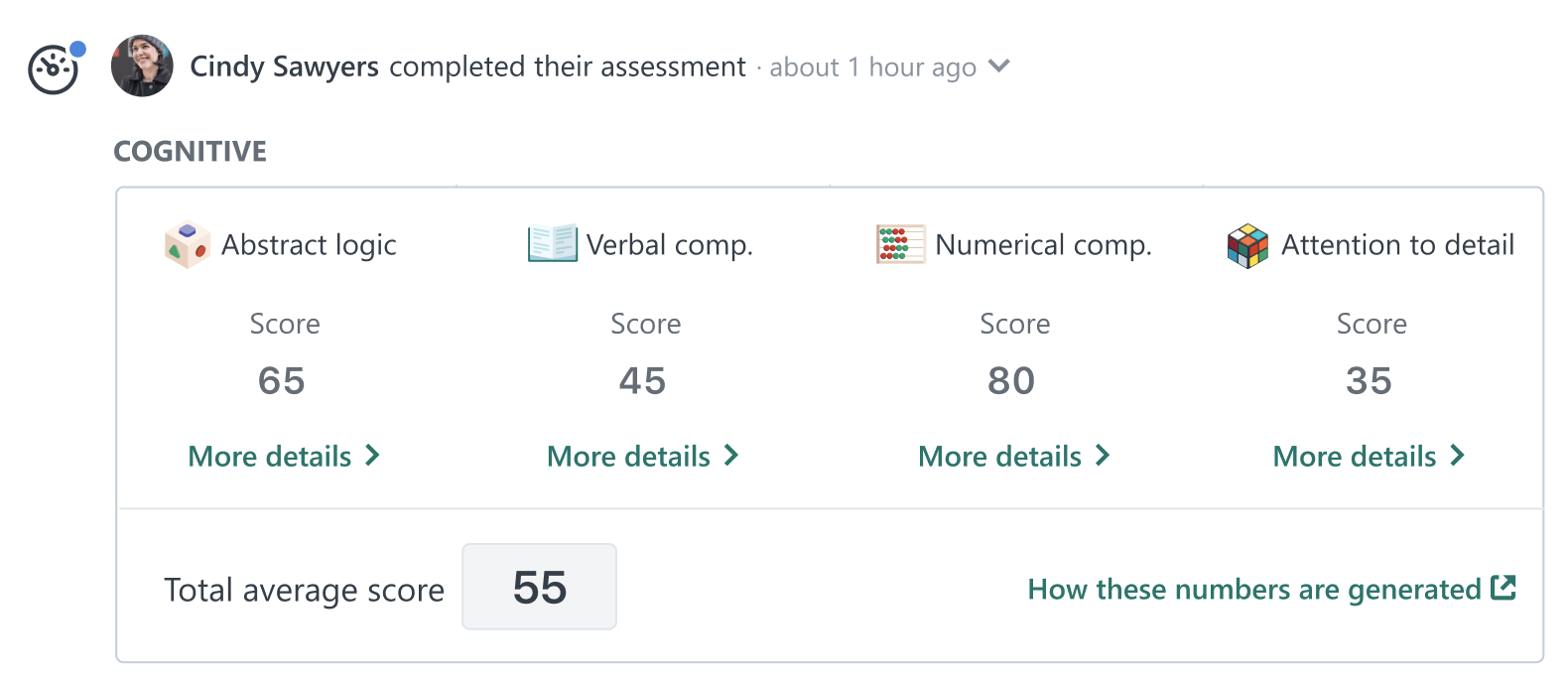 Here, the candidate performed well above the average of 50 for Numerical Comprehension. They didn't perform very well on Attention To Detail.
In the list of candidates for a given stage you'll see the total average scores and can sort candidates based on this with the dropdown menu.