Best for: Sourcing candidates in the UK
Features: Sync Workable jobs, export candidates to Workable
Support: hello@otta.com, 0203 824 1941, Chat available
Otta is a smarter way for candidates to find jobs at the world's leading technology companies. When your account is integrated, Workable jobs sync to Otta automatically. Post Workable jobs to Otta and use Otta to source qualified candidates into your Workable pipeline.
Setting up the integration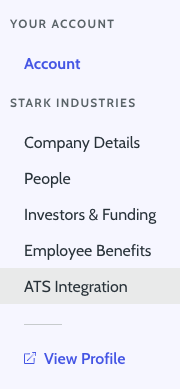 Click on the Connect to Workable button and follow the instructions that appear to confirm the connection between your accounts
That's it! Workable and Otta will now be connected. Jobs from Workable will sync over in the "Pending" status.
Using the integration
Once the integration is activated, all of the jobs with the Published status in Workable will sync to Otta under the Sourcing page and the Pending tab on the Jobs page.
Exporting a sourced candidate:
Go to the Sourcing page and select job for which you're looking for candidates
Click the Shortlist button on the candidate you want to export
Message the candidate
On the Inbox page, click the button to export the candidate to Workable
The candidate's information will be sent to Workable. They will appear in the Sourced stage for the relevant job.
Posting a job and collecting applications:
Jobs that are Published in Workable will sync to Otta automatically
Jobs first appear in Otta on the Jobs page under the Pending tab, they'll be published on Otta after a short review process
Use the Actions menu for a job to disable publication on Otta and keep it in the Pending status for sourcing only

Candidates who apply for your published jobs are redirected to your Workable application form. Once they submit the application they'll appear in the Applied stage in Workable with Otta listed as their source.