When a candidate submits a video interview it will appear on their Timeline. You'll receive a notification if you are following the candidate and can review and evaluate through your desktop or the Workable app.
Note: Workable keeps recordings for up to a year. Notes and evaluations added by the hiring team are available indefinitely.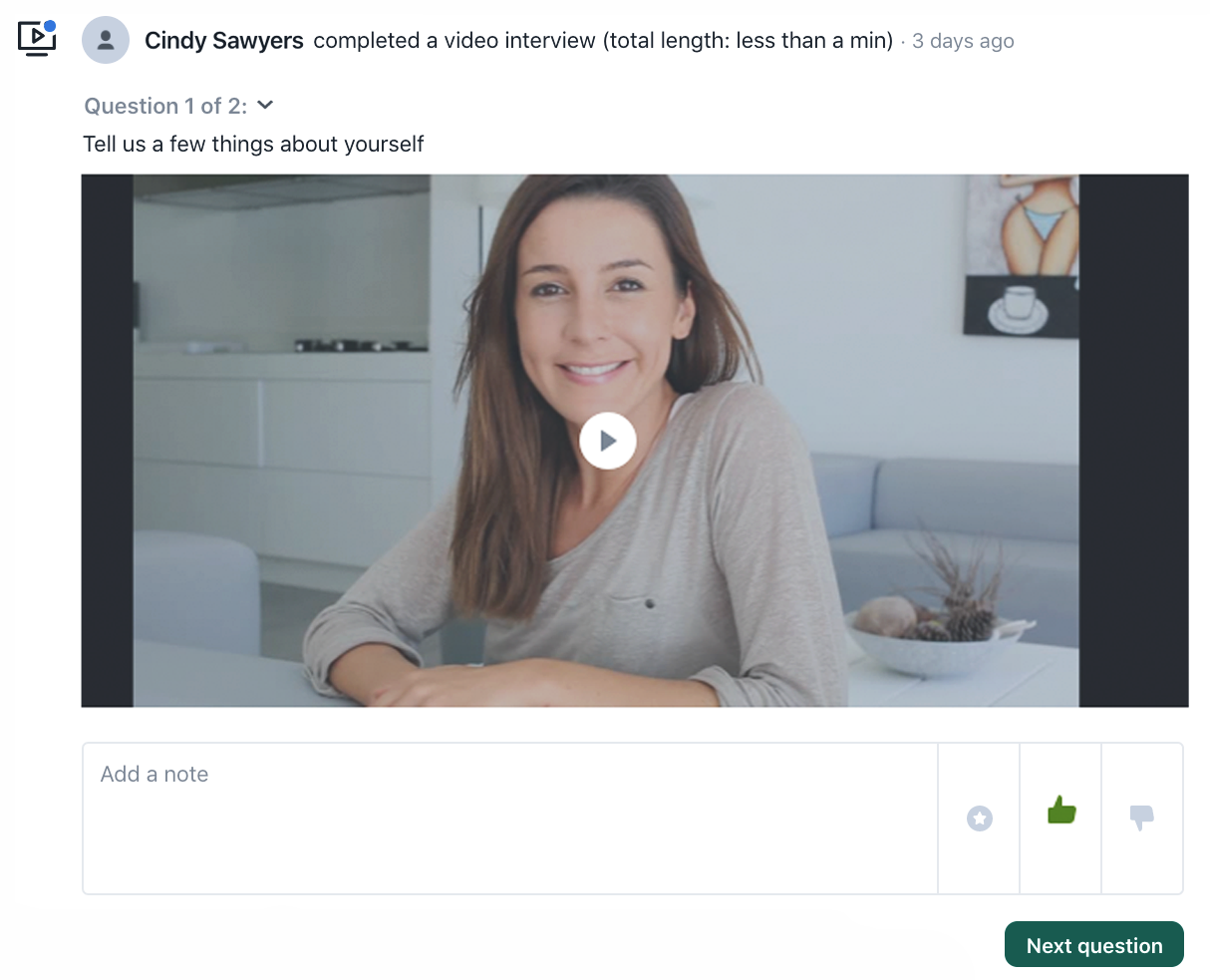 To evaluate the video interview, simply click play on the video in the Timeline. The candidate's answers are displayed in individual videos for each question. Captions will appear for supported languages.
Navigate through each question, saving your responses as you go. You can revisit any previous question as needed.

Each question is evaluated separately by using the star and thumbs up/down buttons and adding notes in the dedicated field. After the last question, you will be prompted to provide an overall evaluation rating for the candidate.
Important: Once you click Add evaluation after submitting your overall evaluation, you cannot return and make changes to your evaluation.
Your evaluation will be saved to the candidate's Timeline. You can review video responses, check your notes and compare with coworkers' feedback by navigating to the Evaluations tab.