Workable displays a default "We're Hiring" image when you share direct links to your jobs on social media. In this example, a hiring manager has shared a link to their job on their personal LinkedIn feed: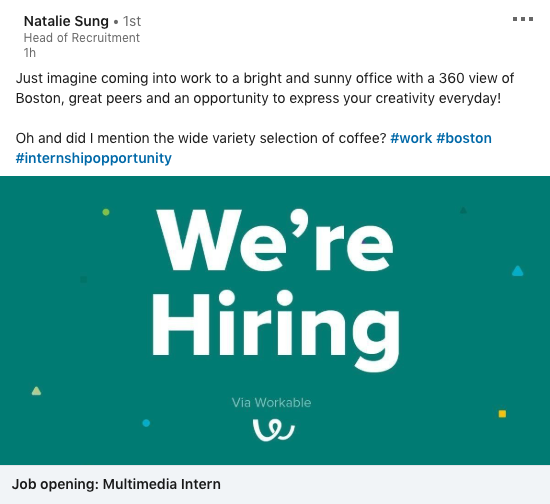 If you prefer, you can use a custom image when sharing direct links to your job. For example, you may prefer to use your organization's logo or a picture of your employees. Only one image can be used at a time and will apply to all job links.

Add your own image
Follow these steps to change the social media sharing image:
Navigate to the Company Profile section of your account
Scroll to the Social Image Sharing section
Click Choose and select the image you want to use from your computer
Click Save Changes to finalize the selection
If you've already shared links and you change the image, those social posts will update automatically with the new image, but this is not immediate and may take a few days.
Including a description
When adding an image, you'll also find a field to add a brief description to go along with the image. This description can appear when sharing the link to your Workable careers page. Whether the description appears or not depends on the website where you're sharing the link.
The custom description will appear when sharing a link to your careers page.
The beginning of the job description will appear when sharing a direct link to that job.
Recommended image dimensions
We recommend using an image that is 1200x1200 pixels. To avoid parts of the image being automatically cropped, be sure to keep key details centered.
Twitter, for example, will display the image as a square. LinkedIn will display the image as a rectangle. In the example below, the part of the image highlighted in white is what would appear in a LinkedIn post.
If you want to use the below template to help you adjust the placement of your image, right click at the image below to save it to your device and edit it yourself or provide it to your design team to help them further.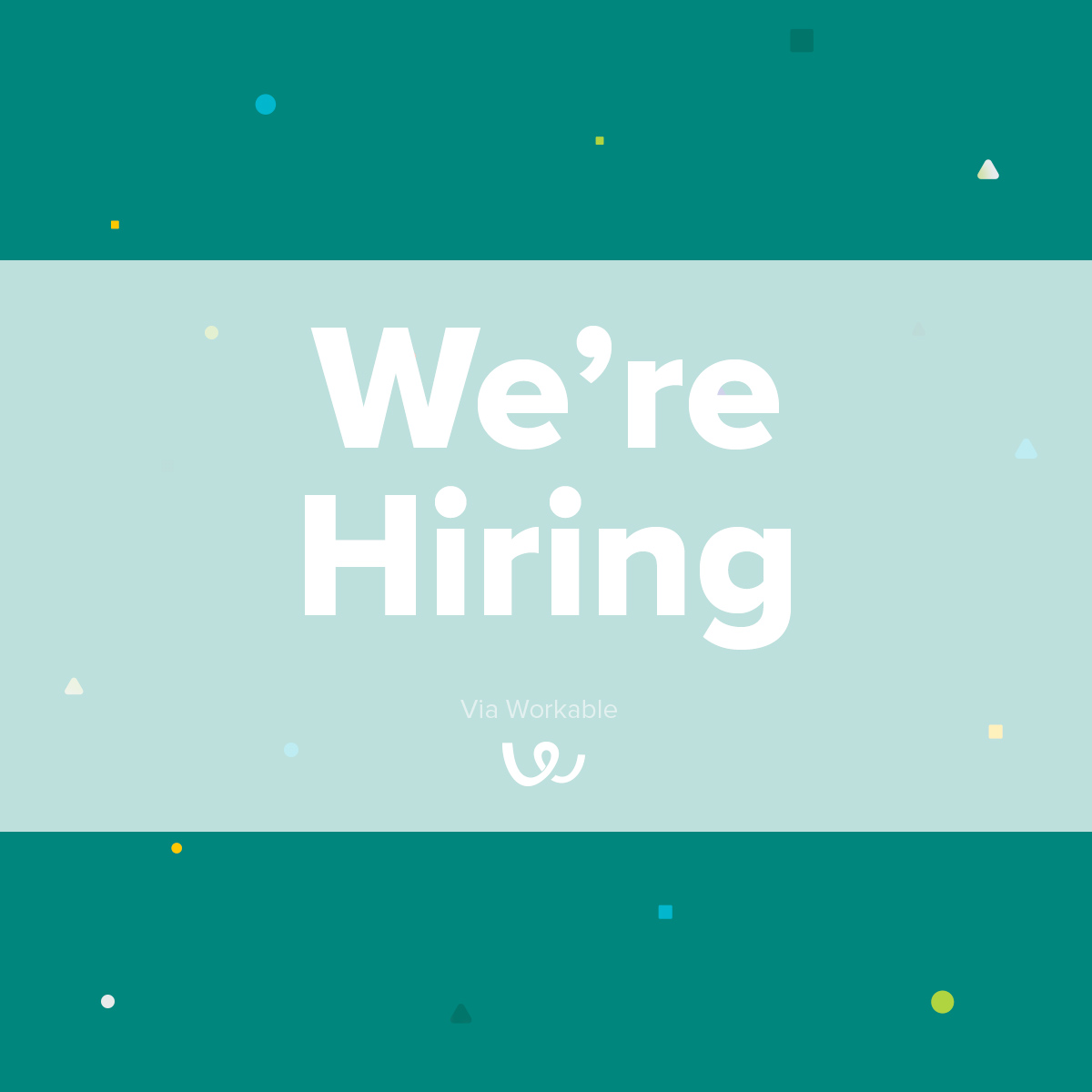 Clearing the image cache
After updating your image it can take a few days for social sites to register the new image. This will happen automatically for all your shared links and doesn't require any further action from you.
However, if you'd like to share posts with the new image immediately uploading a new image in Workable, follow the instructions below for the sites where you wish to post.
LinkedIn
You'll see a preview of what the new image will look like on LinkedIn posts and can now successfully post with the new image.
Twitter
You'll see a preview of what the new image will look like in tweets and can now successfully post with the new image.
Facebook
Now when you share the job on Facebook the new image will appear.

Revert to the default image
You can revert to the original "We're hiring" image any time by selecting Revert to default image or change the image again by choosing another file.