Best for: Cognitive skills and personality traits assessments
Features: Send assessments and receive results back in Workable
Support: Website, support@bryq.com, Chat available
Bryq assesses candidates and matches their personality and cognitive abilities with your job and company requirements. With Bryq, you can avoid bias, hire faster and hire better.
Through this integration, you can send Bryq assessment tests to candidates via Workable and receive the results on the candidate's timeline in Workable.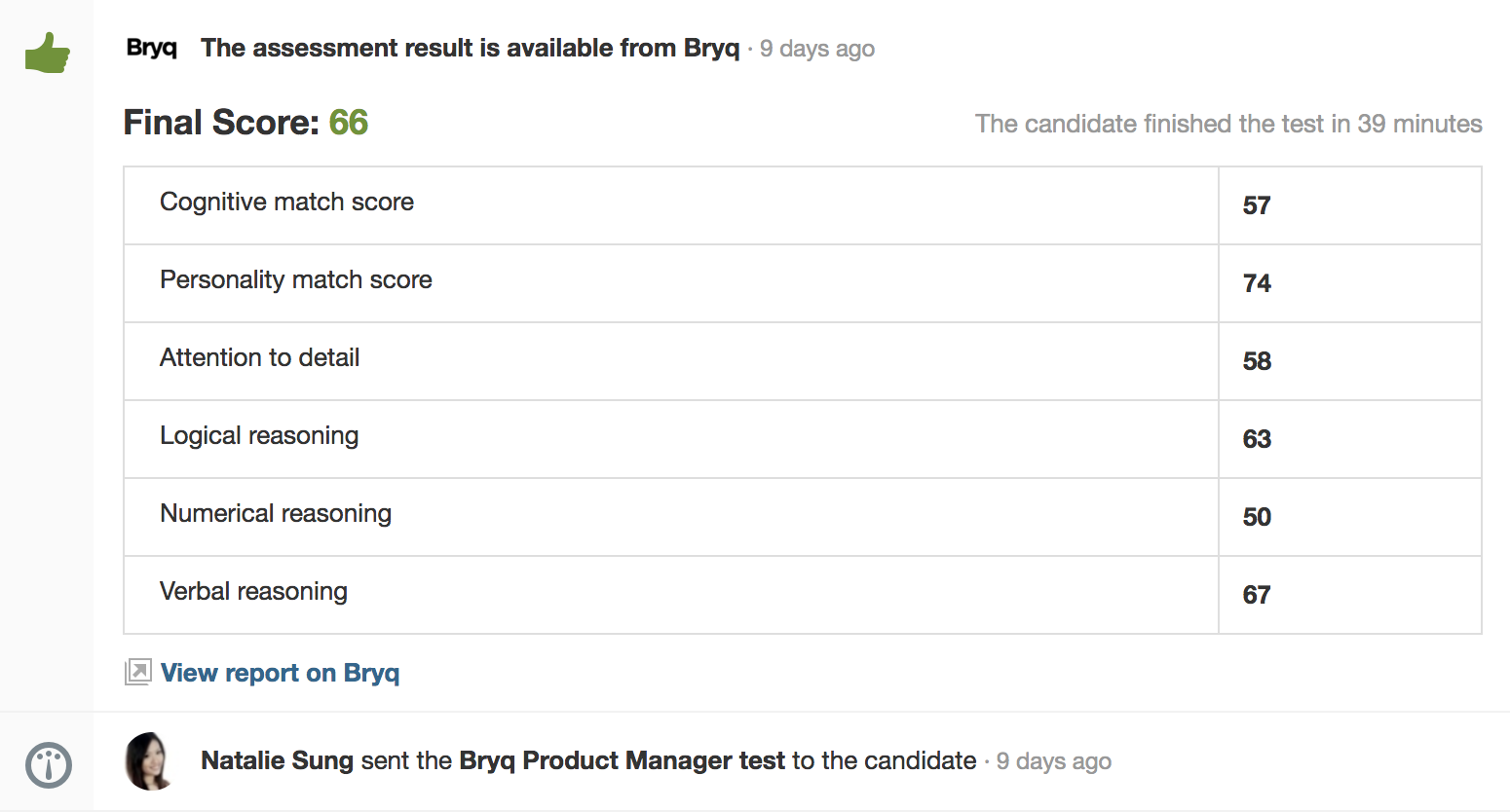 Setting up the integration
In your Bryq account:
Click on your profile icon in the upper right and select Company Settings
Under the Integrations section, click on Workable
In the pop-up, click Create API key (long string of numbers and letters)
Click on the copy icon to copy the API key to clipboard
In your Workable account:
Click your profile icon in the upper right and navigate to Integrations

Locate Bryq in the list of assessment providers and click on it

Paste the API key into the field
Click Update Settings
That's it! The connection will be complete and you'll be able to start sending out assessment tests.
You can add Bryq assessments to relevant pipeline stages in the Workflow tab during the job creation process.
When you send an assessment you can view the results directly in Workable. Try Bryq's Chrome extension to send tests in bulk.

Sending Bryq assessments in bulk
Speed up the process for sending assessments with the Bryq-Workable Chrome extension. Using the Chrome web browser, install Bryq's extension.
You'll see a "B" icon appear in the upper right of your browser once the extension is installed.

Now, to send assessments in bulk:
Add the Bryq assessment to a job's stage as normal
Access that stage and select the checkboxes next to the candidates who should receive the test (or click Select All)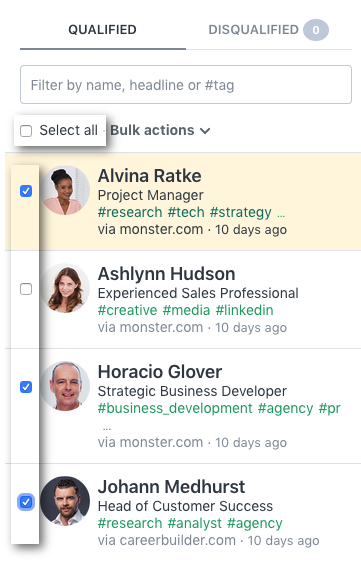 Click the Bryq extension (the "B" icon in the upper right of the browser)
You'll see the automation will begin, sending the assessment to each candidate you selected. Be sure to remain on the page until the process is complete. Each candidate's Timeline will update with the confirmation that the assessment was sent.