Integrating with AngelList
Follow
Super Admins
All plans
AngelList is a recruiting platform for technology companies and startups. Post jobs and manage a company page to attract talent.
When you connect Workable and AngelList your Workable jobs can sync automatically to AngelList. Prospective candidates that you match with can be exported automatically to Workable.
Direct applicants can be exported automatically through AngelList's Applicant Sync feature.

Setting up the integration
In your AngelList account:
Go to AngelList's ATS Integrations page
Select Workable
Sign in to your Workable account when prompted
Choose a syncing option (we recommend Jobs, matches and applicants)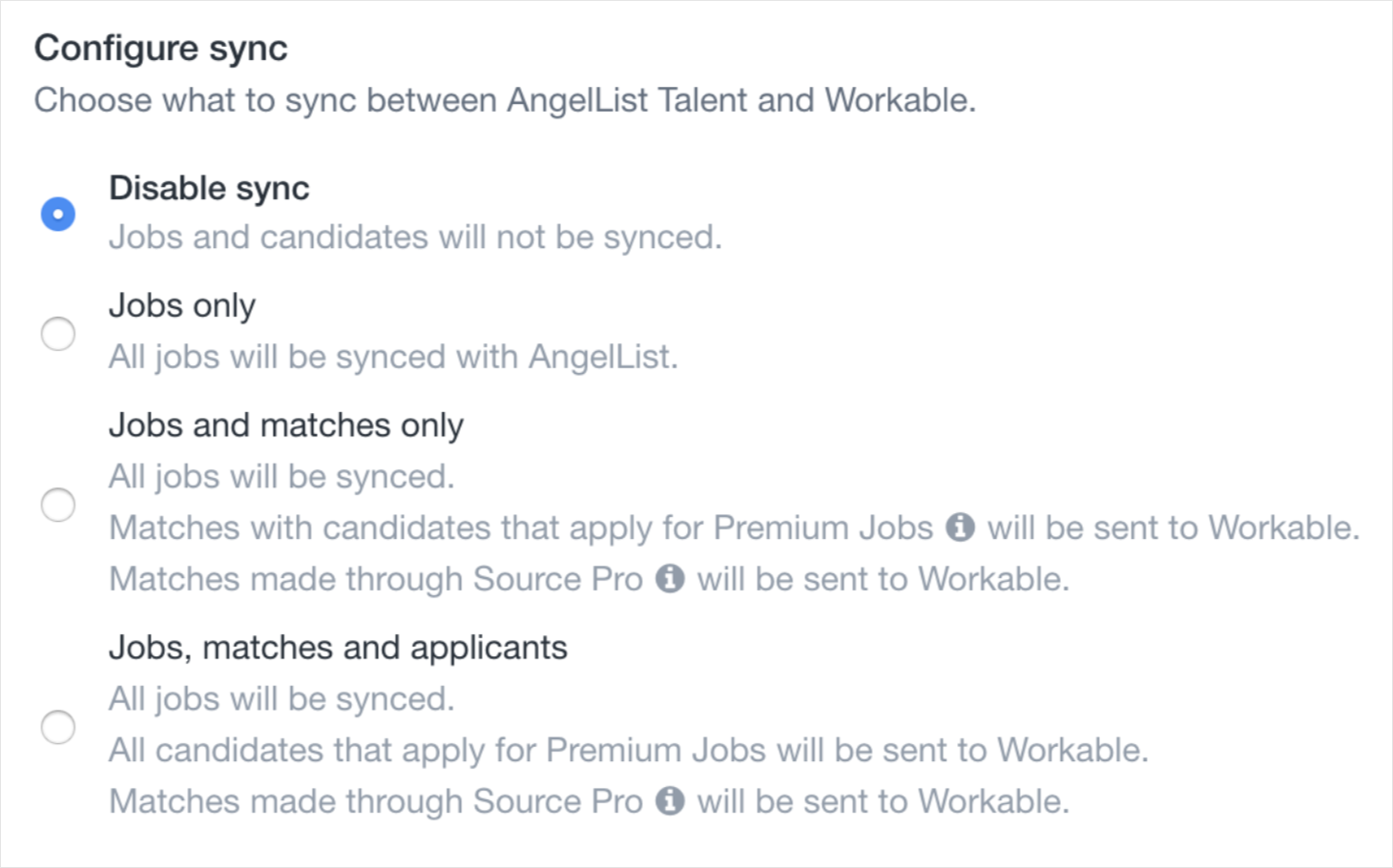 Select the option to automatically sync jobs
Confirm your Workable subdomain from the dropdown menu that appears
That's it! The integration now is complete.

Importing jobs
After the initial setup, you'll be prompted to map your current Workable jobs to AngelList jobs. Select the appropriate AngelList job from the dropdown menu to the right. If the job is new for AngelList, select Import as a new job.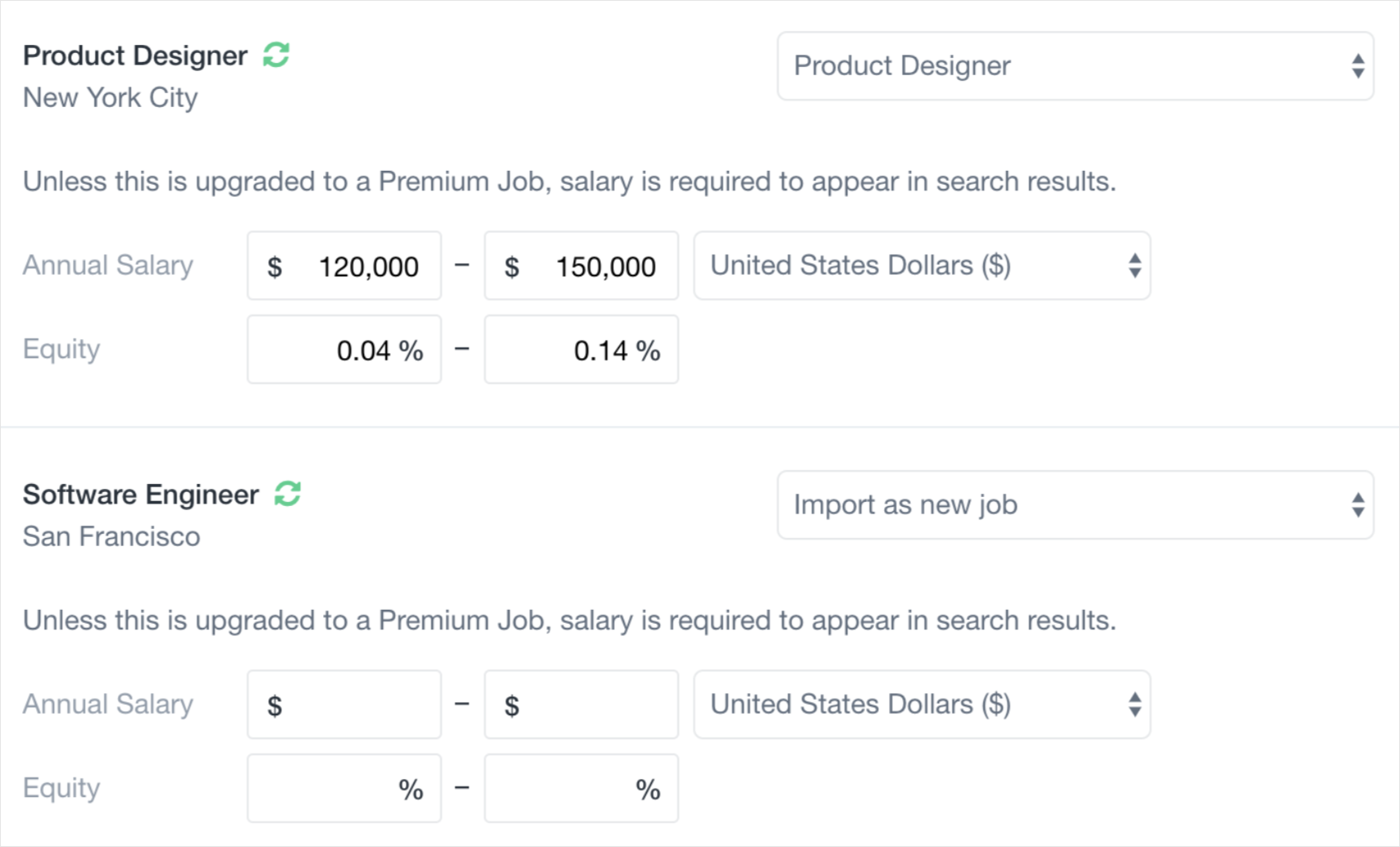 Click Import Jobs at the bottom of the page when you're ready to finalize the import.
Going forward, Published Workable jobs will automatically post to AngelList, provided that you select the option to automatically sync during setup.
Navigate to your AngelList Jobs page to see newly imported jobs at any time.

Exporting candidates to Workable
Candidate syncing to Workable operates under the following conditions:
Matches (candidates that apply and that you show interest in) are exported automatically to the relevant job in Workable
Applicants are exported automatically to the relevant job in Workable immediately if you have Applicant Sync
Exported candidates have their name, email and resume details sent to Workable.